After opening an inclusive and successful performing arts space in 2015, Rachel Reid decided it was time to design a new home for her passion – belly dancing.
As her all-inclusive dance classes, workshops and live shows at Jazida Productions studio in Belconnen became more popular, she found herself wanting to invest more time into them.
"Around 90 per cent of people coming into the studio said the classes had enhanced their mental health or that of those around them," Rachel said.
"People who were unhappy in themselves were able to experience radical self-love and self-actualisation.
"After discovering this, I thought this work was really important and worthwhile. I ended up quitting my secure Government job. I gave up my long service leave and other creature comforts and took a leap of faith by taking out a commercial lease to open another space."
This led to the launch of Flazéda – a physical studio space dedicated to 'Alternate Performing Arts'. It opened in early 2021.
At Flazéda, the Alternate Performing Arts Hub located in the heart of Belconnen on Emu Bank, you'll find a safe space where you can participate in dance classes, costuming classes, workshops and wig-styling activities, as well as get the opportunity to perform and watch others perform.
A licensed bar and burlesque shows are also held on weekends, providing plenty of entertainment.
Rachel said although the space is targeted towards 18 plus, the performing arts hub offers a 'Babes and Beats' class for careers and their babies. They aim to build community and provide an inclusive environment and safe space for all.
"It's called a 'hub' because it's a place where people come together and connect, and it's a bit of a bustling meeting place," Rachel said.
"The 'Alternate Performing Arts' part focuses on elevating alternate performing arts and artists. These include things like burlesque, drag, belly dance, cabaret, circus and comedy.
"We focus on the artforms that exist within the subculture, the underbelly, and the performance art 'of the people' because these are the spaces where lesser heard voices have more opportunity to be uplifted. "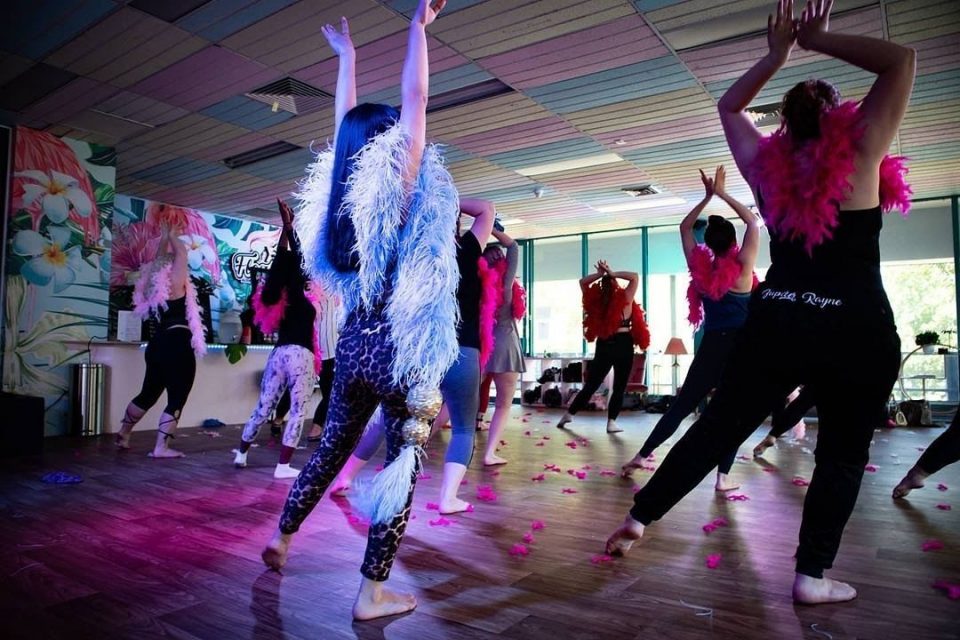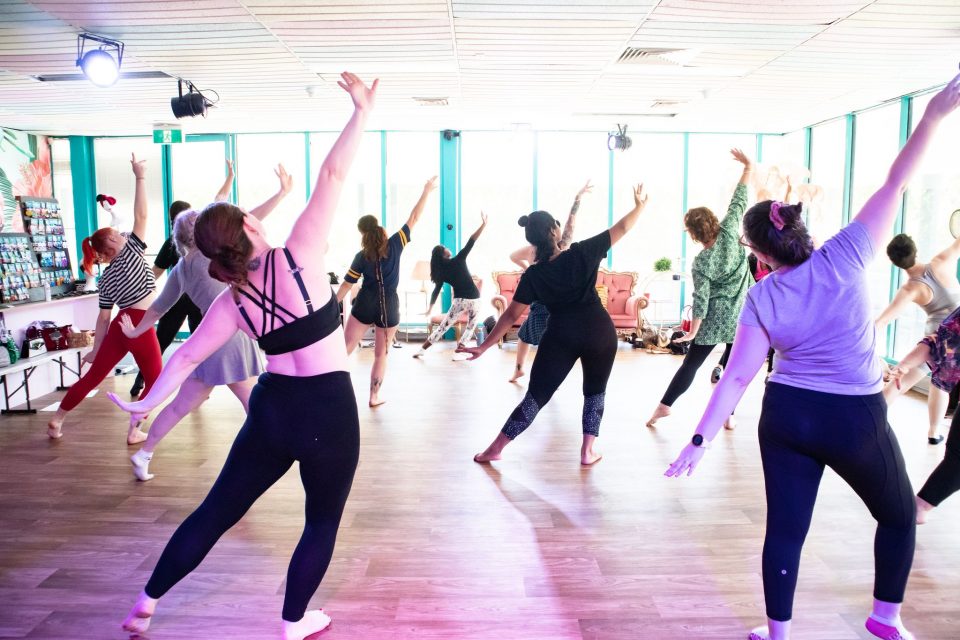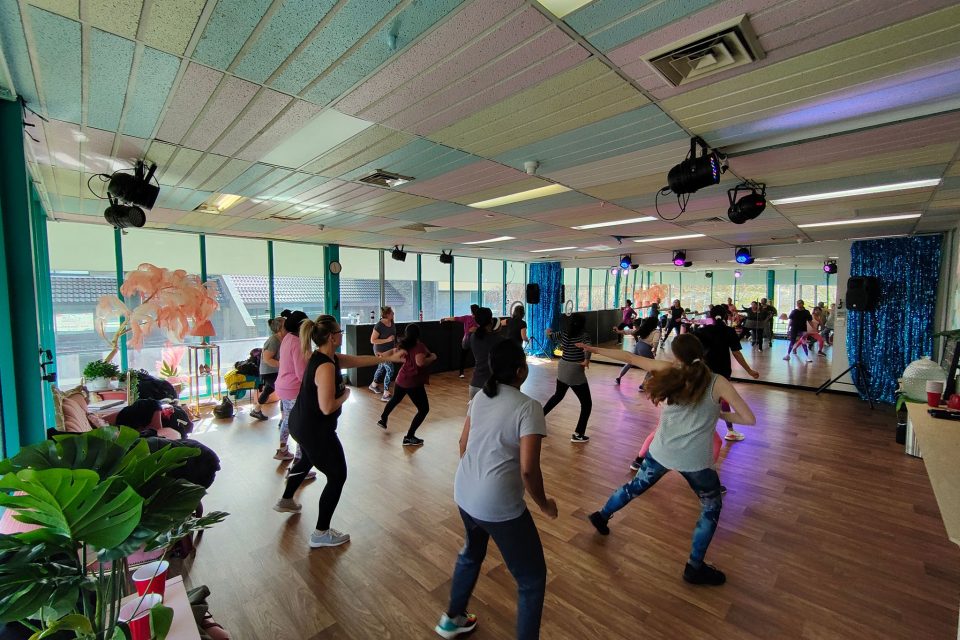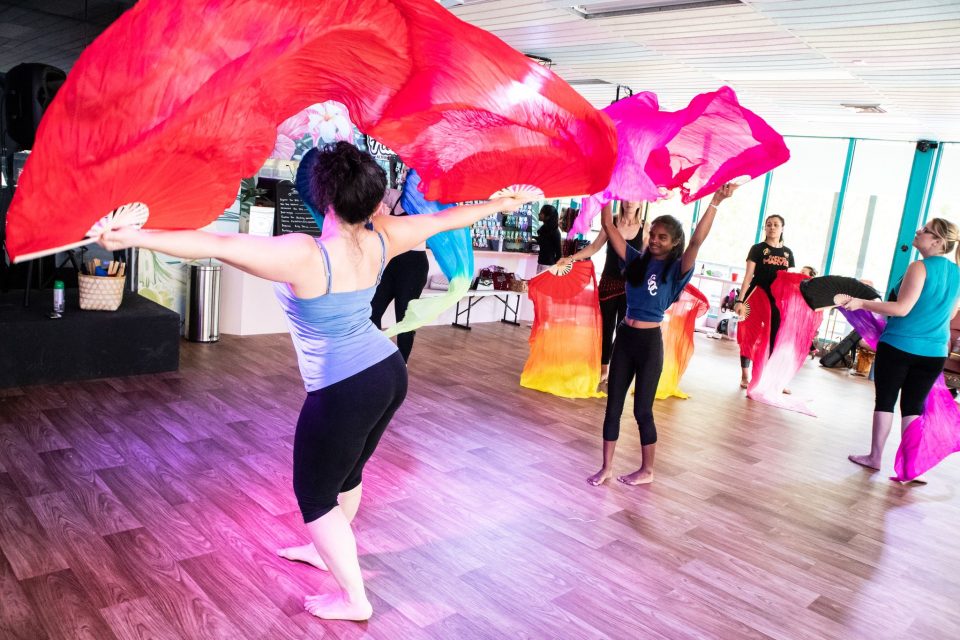 As the face behind Flazéda, Rachel is an internationally acclaimed burlesque performer who began dancing professionally in 2009.
"Before I became 'Jazida', I used to belly dance at Turkish restaurants around Canberra. I just loved connecting with others, it was a way of expressing things that can't always be said with words," she said.
"Much like other people that come to these 'alternate arts', I myself was looking for something and was unhappy in myself, and my body and belly dance classes became like a tonic – that cured my ailment.
"I found this incredible world of body positivity and wonderful connections with others, and the weeks I attended, I felt uplifted and joyful … engaging with these artforms was truly healing and transformative and I haven't looked back since."
Since starting Jazida Productions and Flazeda, Rachel has been nominated for ACT Woman of the Year, was nominated for the biggest contribution to the burlesque industry, was commended by the Minister for Arts as a great export for Canberra arts and community arts development, and won the Canberra Local Business Award for Outstanding Performing Arts.
She was also a Canberra Business Woman of the Year finalist, Lifeline Canberra Women of Spirit Award finalist and now sits on the Minister's Creative Council.
Rachel said as part of getting more people on board to experience the belly dancing benefits, she's got two new scholarship programs up for grabs.
One offers five free belly dance classes, and the other offers 10 people free access to join the Fabulous Fan Society and learn choreographies online as part of a digital community that comes together and performs in flash mobs around Australia.
Applications for the free classes close on 15 August.
"Both programs are about removing barriers for people who might not otherwise be able to access it," Rachel said.
"We give priority to IBPoC [Indigenous, Black and People of Colour], people with a disability, people over the age of 40, people who are gender diverse, people on low incomes and people who could benefit the most.
"Basically, we want to ensure that all people and all bodies are represented on our stages and anyone who has previously been told' 'no – you can't do that', for whatever reason is welcome with us."
To register for a belly dancing class or apply for one of the scholarship programs, visit Flazeda Hub.
Original Article published by Evelyn Karatzas on Riotact.