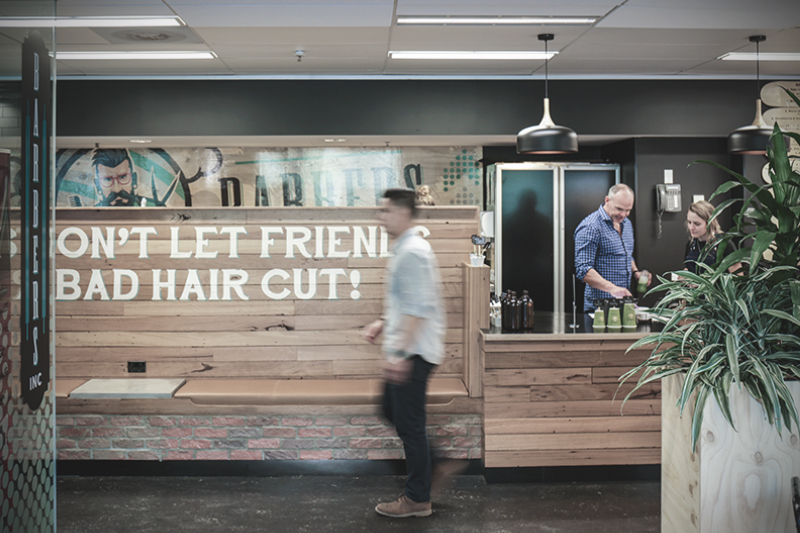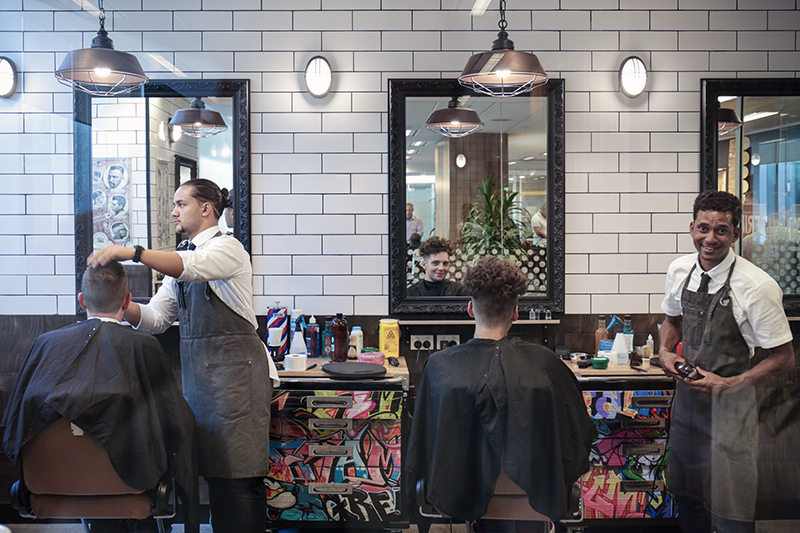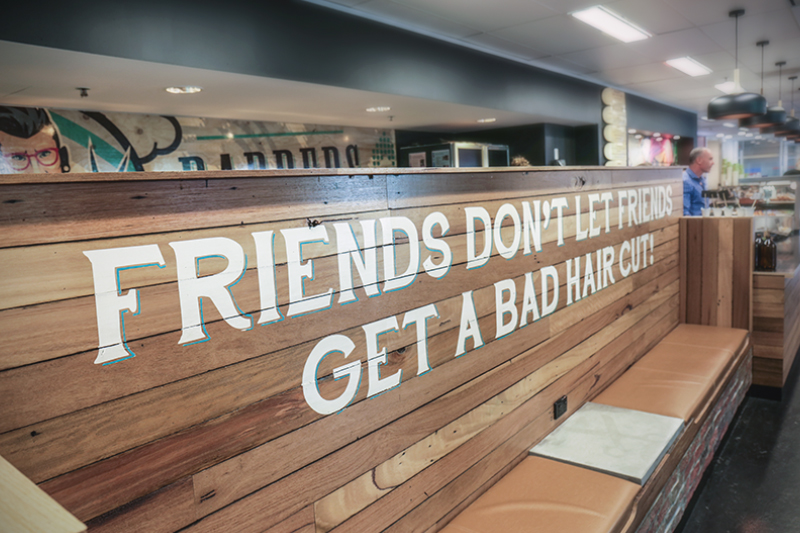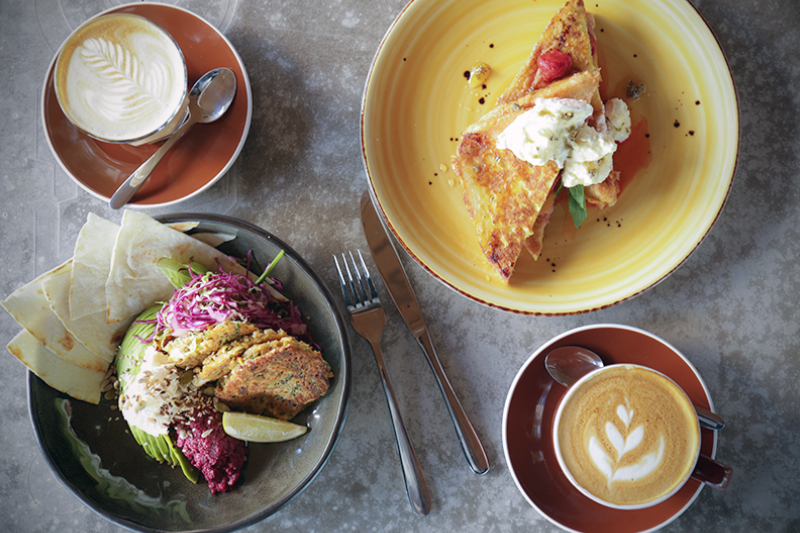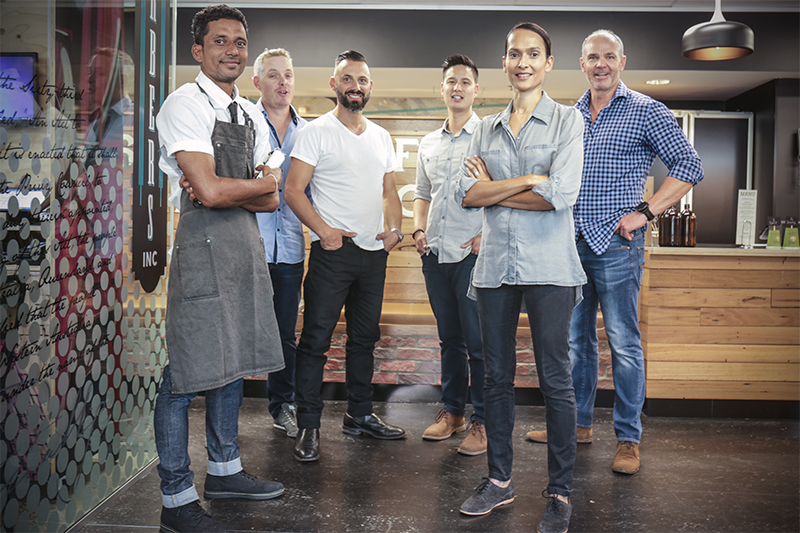 Want a coffee while you're waiting for your haircut? Or perhaps a haircut while you're waiting for your coffee? Well, now you can get one or the other or both, as well as a pretty damn good breakfast or lunch at Barbers Inc in Barton.
The brainchild of the Mr. Cappuccino people, Barbers Inc is located at Prime Ministers and Cabinet in Barton, and opened last week offering haircuts, coffees and a whole lot more for the 9 to 5 crowd in Canberra's premium administrative precinct, filling a gap in the inner south for men who have been looking for a fashionable barber shop experience.
The barbershop sits fishbowl-like inside a glassed off section of the larger cafe space, a retro styled focal point of old school masculinity. But this is no mere curiosity; it is a functioning amenity that has proven in its first couple of weeks to be quite a hit, no doubt due to the fact that head barber and partner Danny Ram is no slouch with the scissors, having built up quite a following over the years.
"We met Danny a few years ago, and the idea started to come together," says café manager and partner Priscilla Ong. She and husband Bruce have been partners with Mr. Cappuccino founder George Nicolaou for over a decade. "We were looking to do something a bit different and to evolve our offer, and this is the culmination of two years worth of planning."
While the business has brought together a number of talents – including chef Matt Selems and front of operations manager Robert Vine – ensuring a smooth and clockwork like set up from a group of hospitality veterans with a wealth of experience, the quirky barbershop offer here is adding to an ever increasing mix of amenities that makes Barton all the more interesting.
Barbers Inc is located at 1 National Circuit, Barton
It is open Monday to Friday 7am to 5pm
Check the Facebook Page