The importance of a barrel cannot be overestimated when it comes to winemaking. But in an age of heightened carbon consciousness, one local winery is shaking up its practices.
Known for its exceptional shiraz and pinot noir, Lerida Estate is dipping a toe in the art of "recooping" for some of its barrels as an alternative to replacing them.
At Lerida, wines will stay in oak for between six and nine months. Particularly for red wine varietals, this is an important part of the process according to Lerida winemaker Jacob Law.
"During this time barrels imbue certain characteristics in the wine," he says.
"They can impart certain oak flavours including toastiness, occasionally brioche, spice, woodiness and so on.
"They also play an important part in the tannin profile of wine, and texture. Oak helps broaden the palate, making the wine feel weightier and more balanced but also smooths out the tannins to make them finer and more elegant."
After about five years, the character gets soaked out of barrels and this has implications for the profile of each vintage.
Traditionally, Lerida would simply order more oak barrels from France – a process the winery is reviewing in light of its carbon reduction goals.
"When you buy a new barrel from France, I don't know how many fit in a container but they transport a lot of air, so we know it's not efficient," Jacob says.
"We thought, rather than ship barrels in from France, why not give these barrels a second chance at life?"
Lerida wanted to trial recooping, starting with just four barrels, and compare the results to new barrels shipped in from France to see how the quality stands up.
It's a specialised craft that few coopers in the region have the skills to pull off.
So they called on Pierre, a cooper from France who trained in Burgundy and now tours around southern NSW.
He disassembled the barrels by first removing the metal rings and then left the staves (curved wooden planks that form the body of the barrel) out to dry for a few days.
"You could see how far the red wine had seeped into the staves," Jacob says.
"The wine had only penetrated maybe a few millimetres."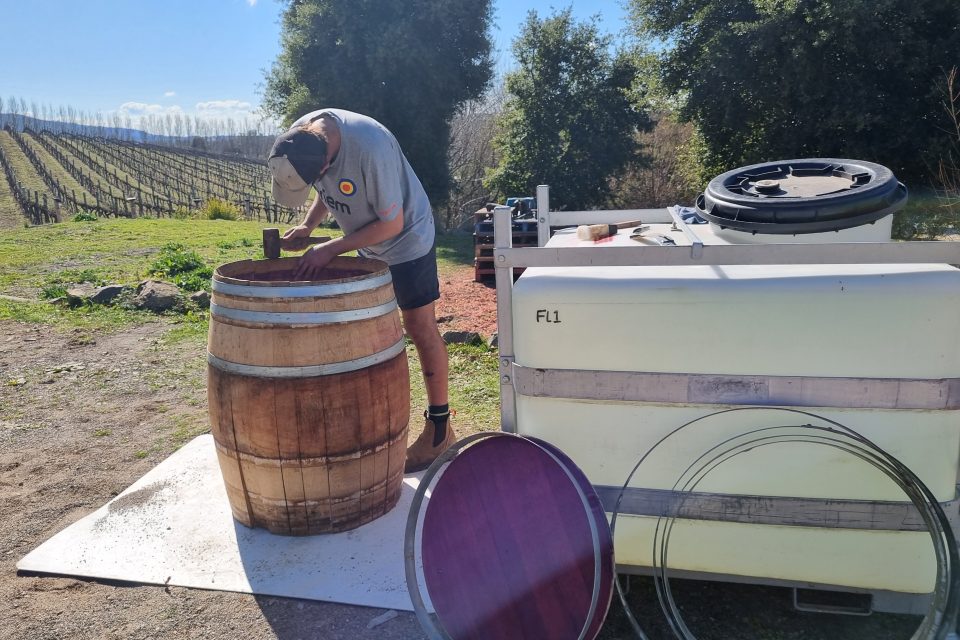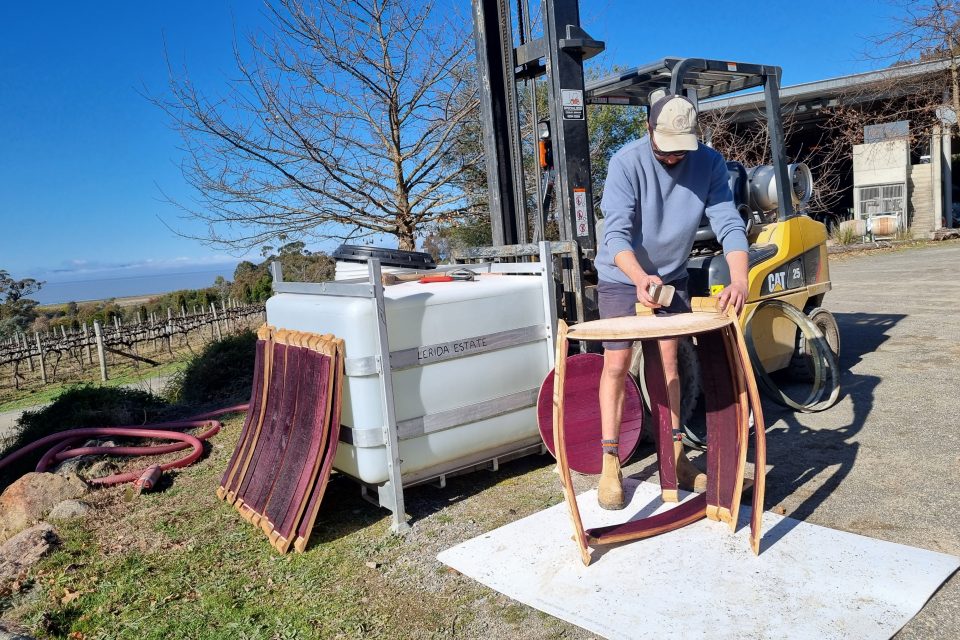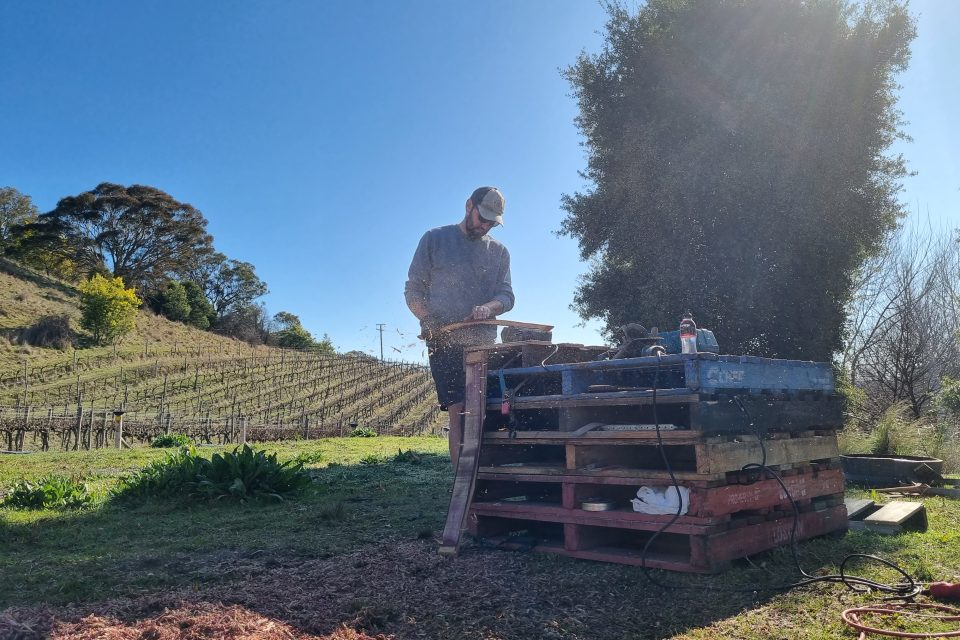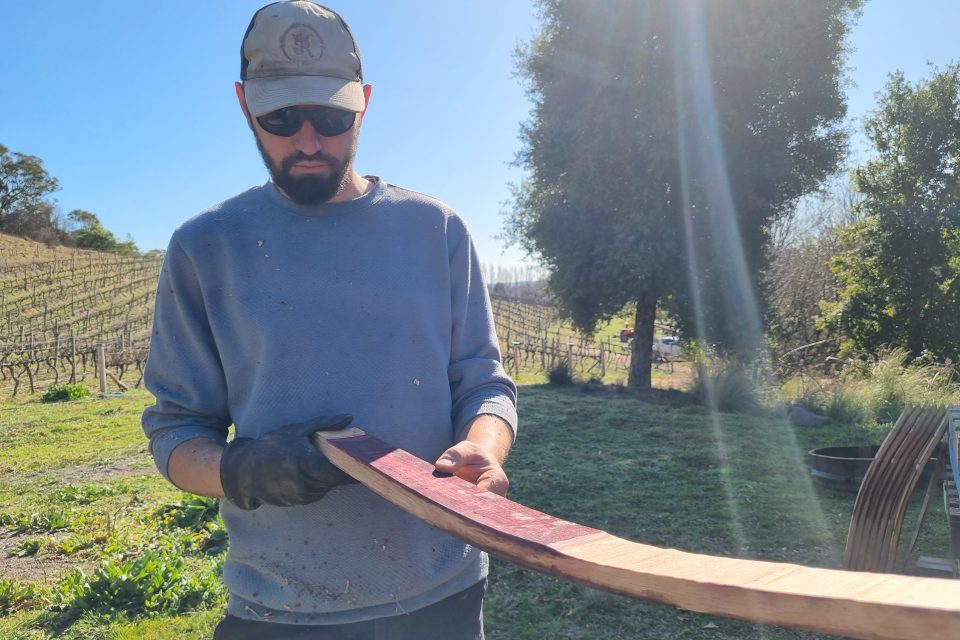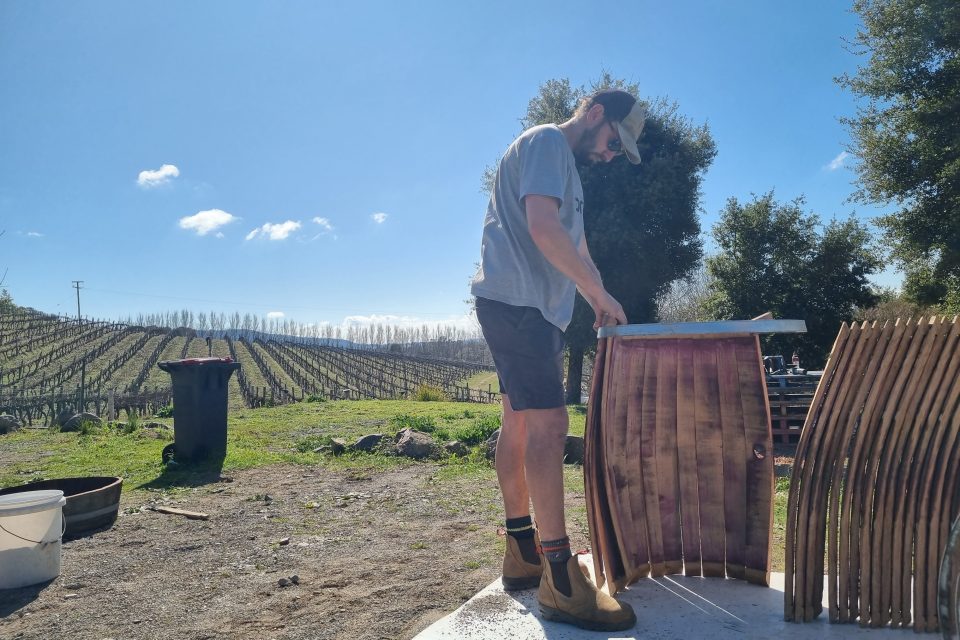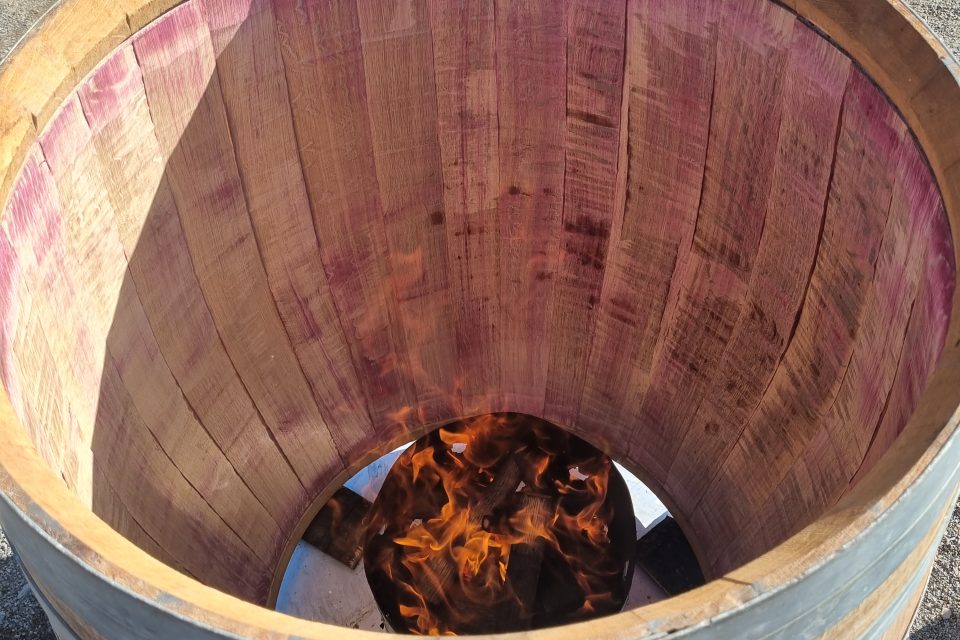 Using a planer, Pierre shaved the insides of the staves back to reveal fresh oak and then reassembled the metal rings and staves, leaving off the headboards (ends).
Pierre then built a fire from a decommissioned oak barrel to "toast" the inside of the barrel.
"It was really fascinating to watch," Jacob says. "He only had one barrel on it at a time, and just constantly monitored the fire. And he would gauge the temperature and the progress of the toasting by touching the barrel inside and out with his hands.
"Each barrel stayed on for about 45 minutes to an hour until the inside of the barrel started to have this amazing aroma. It was like toasted brioche, this sort of yeasty, woody smell and sometimes, you even smelled this nice mulberry jam, dark fruit smell."
Once satisfied with each barrel, the cooper took it off the flame and reattached the headboard.
"We're very excited to see what the results are, but I have a good feeling," Jacob says. "And it was nice to see these beautiful barrels not go to waste."
For more information visit Lerida Estate.
Original Article published by Dione David on Riotact.