Today, my lunch is at The Dock at Kingston Foreshore. Part of the restaurant strip, this waterside pub looks out onto the foreshore's promenade and harbour. The Dock cleverly cleaves its space into three sections. Well, four, now that the outdoor dining dome has opened for its second winter season (more on that later).
If a couple of rounds of beers or watching a game live on the big screen is what you are after, turn right as you enter the main door. The 14 beers on tap and multiple screens should keep you happy.
To enjoy a dining experience with family and friends, walk straight in and settle down at a table in the spacious restaurant area. Thick cords of rope curl around the room's structural columns. The semi-open kitchen is a porthole framed within a shimmering full-wall mosaic of the sun setting across a jetty. Dozens of the minuscule tiles glint like sand on the beach. Pearlescent green tiles encasing the bar and an aged oar heralding 'cocktails' are other nods to The Dock's beach vibe.
The more robust diners – all of you who waited until Anzac Day to turn on your heaters – rug up and sit outside in the beer garden, watching the world go by and the clouds float over the lake. There are heaters to take the edge off, and if you come on the weekend, you can enjoy live music.
The Dock has just launched its new menu and I am here to dive in for a taste.
Plenty of Canberra food joints excel in coating food in a lovely thick batter that is golden fried into crunchy deliciousness.
But the battered food here is next level. The Dock chefs coat their deep-fried food in a delicate batter, a perfectly seasoned, barely-there-but-absolutely-essential-to-the-dish batter you feel you can indulge in without piling on unwanted kilos. It almost feels healthy.
The salt and pepper squid, coated in this joyous batter, gives an earthy, peppery crunch followed by a mouthful of tender squid perfection. The accompanying aioli is smooth and tangy with the infusion of lemon and herbs.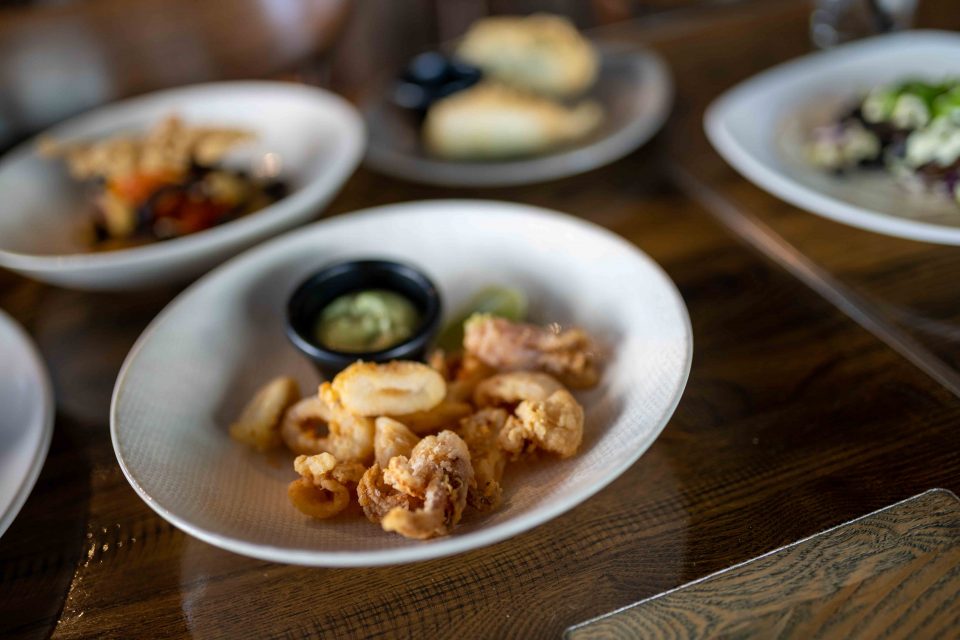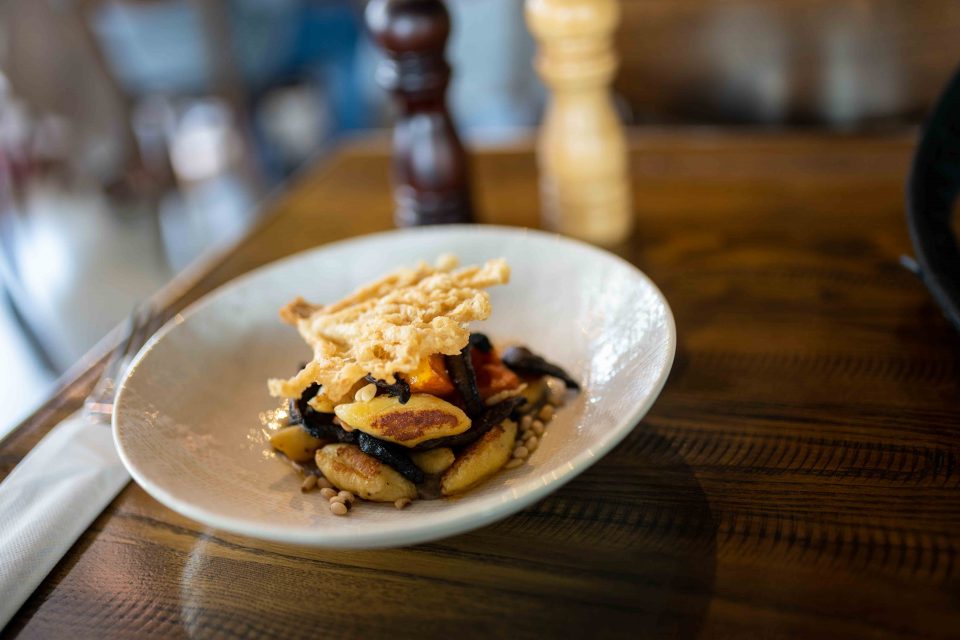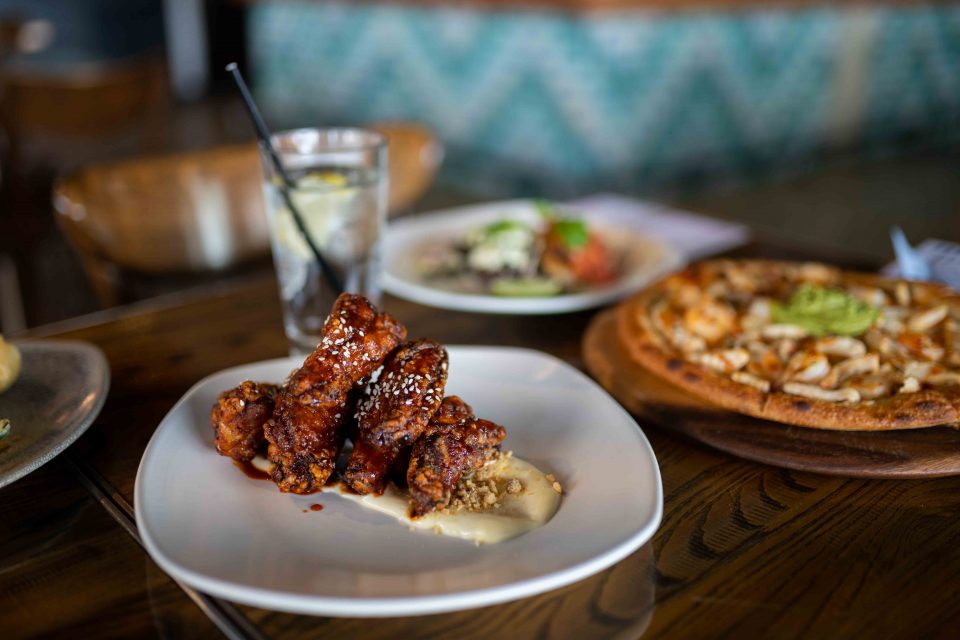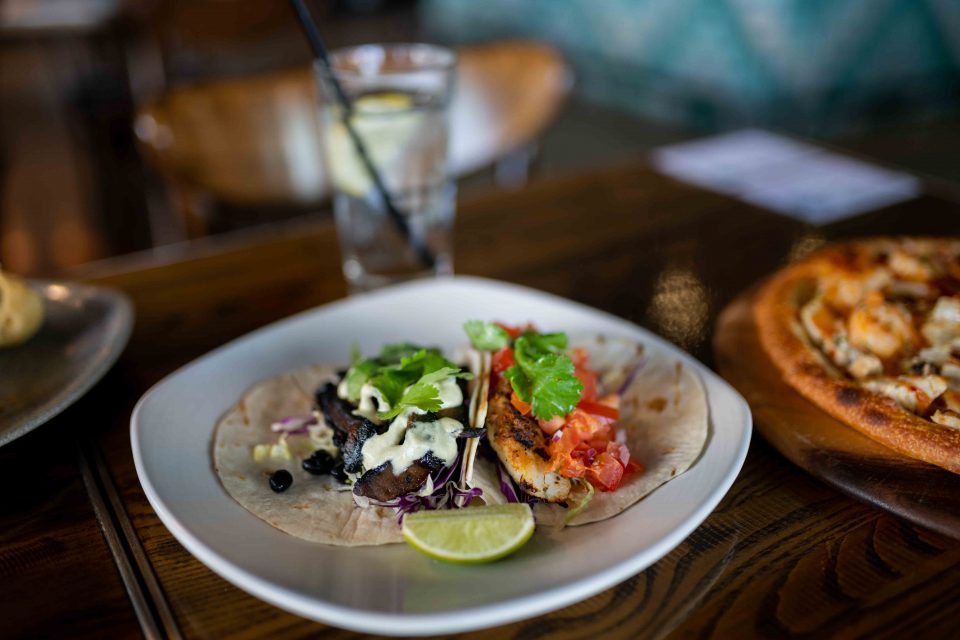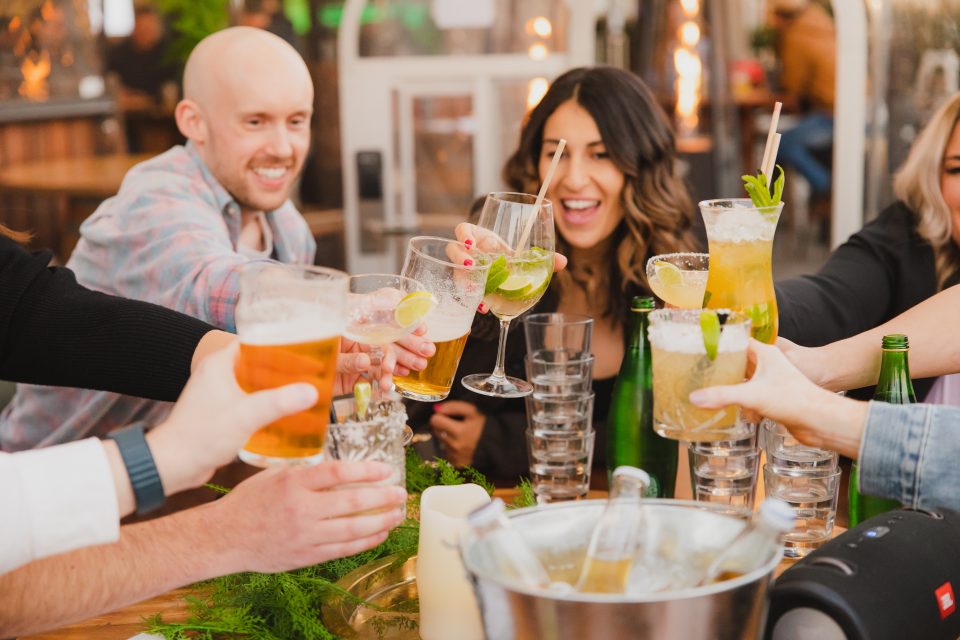 The pub's ricotta gnocchi dish tosses rustic, crunchy-edged gnocchi with sweet roasted pumpkin and butter-kissed portobello mushrooms. The gnocchi rests on a smooth garlicky bed of something dark, smooth and umami. I am not sure what it is exactly, but it is so more-ish that I resort to scooping it up with pieces of gnocchi. The dish topper, tempura enoki, is a crisp fan of battered enoki. Pretty and scrumdiddlyumptious.
The Dock pizza is a big hit with locals and why wouldn't it be? Fat garlic prawns and sliced chicken are nestled among mozzarella-drizzled mushrooms and red onion slices in sweet chill sauce. A fat dollop of punchy guacamole sits proudly in the middle. You will find half a dozen other pizza options on the menu.
You must try a jalapeño popper!
Sweet jalapeño flesh stuffed with cream cheese, then dredged in that magical batter and deep fried.
I expect great waves of heat to come off the poppers, but when cooked, jalapeño flesh tastes a little like flame-grilled capsicum and the heat is gentle.
On the other hand … if heat is what you are after, ask about the jalapeño challenge.
Last (but definitely not least) are the sticky spiced chicken wings. Those wings are so satisfying to bite into, crunchy and juicy with the perfect smidge of sticky factor. I cannot pinpoint the marinade, but it doesn't matter. The wings come piled high on a spread of peanut praline. A savoury peanut praline. Inspired!
Make sure you eat these wings with friends who will tell you if you have wing juice all over your face. If you don't, the following could happen to you too.
Before leaving, I have to go to the bar to ask for a takeaway box. I discreetly turn my phone camera to selfie mode and zoom in on my smile, checking I have no herbs, pepper flakes or squid bits stuck in my teeth. Satisfied by my unblemished smile, I head to the bar, grab a takeaway box, smiling confidently at pretty much the entire pub as I leave. It is only as I slide into my car seat and glimpse my face in the mirror that I see it. My cheeks are streaked, Joker-like, with sticky chicken wings sauce! The horror, the shame! Ah well, it was good sauce.
The Dock's dining dome is back open for business. A cozy cocoon for groups of up to 12 people, the dome offers stunning views across the foreshore with no winter chill blasting its icy fingers around you or your food. A range of food and drink packages are available with the dining dome experience.
The Dock is located at 7/81 Giles St in Kingston. It is open from 11:30 am to midnight from Wednesday to Sunday. It is open from 4 pm to 11 pm on Tuesday. Follow The Dock on Facebook and Instagram to see the latest Dock updates.
Original Article published by Michelle Taylor on Riotact.