Dogs definitely take the lead at the Canberra Sled Dog Club, and they want more four-legged friends to join the pack.
Canberra's network of forest trails provides the ideal location for club members, who hold regular meets on Saturday mornings at Kowen Forest. They have a permit to operate without getting tangled with others.
Instead of sleds, they use bikes of all types – scooters or kick-bikes, mountain bikes, multi-wheeled bikes and even two feet if you don't have a bike.
To participate, you need a dog that's more than 10-12 kilograms and loves to run. Alaskan malamutes, Siberian huskies, Labradors, Newfoundlands, English pointers and mixed breeds are all suitable.
For breeds such as huskies and malamutes, running is in their nature, a fact club treasurer and chief photographer Samantha Taylor says should dispel the misconception that the sport is cruel to the dogs.
"We've even had great Danes, staffies, kelpies and cattle dogs at our meetings," Samantha tells Region Media.
"Some people seem to think our dogs are dragging us around the forest on a scooter or a bike, but the dogs just get so excited when they see the dirt trails at Kowen Forest on a Saturday morning – they go nuts.
"Even when you're going uphill, you're scooting your butt off, and it's actually helping the dogs because they love to work hard."
Sled dog racing is obviously big in European countries, but Samantha said the dogs aren't always able to train in the snow, so they used dirt trails where the dogs towed people on bikes.
"Everyone's perception is that you need snow to do the sport, but while the sport originated in Alaska and Canada, they don't have snow during spring and summer, so they trained on dirt using carts and scooters.
"We have done some competitions in the snow and travelled to Dinner Plain near Mt Hotham, which was amazing."
The club formed in 1996 through a few owners of Siberian huskies and Alaskan malamutes in Canberra, including Andrew and Lisa Gersbach, who live on a property outside Canberra with 14 huskies.
New member Gemma joined the club a few weeks ago with her dog mixed breed rescue dog Maggie, who became frightened and anxious when interacting with humans. On her second week at the club, Maggie was happy to let people pat her and socialise with other dogs.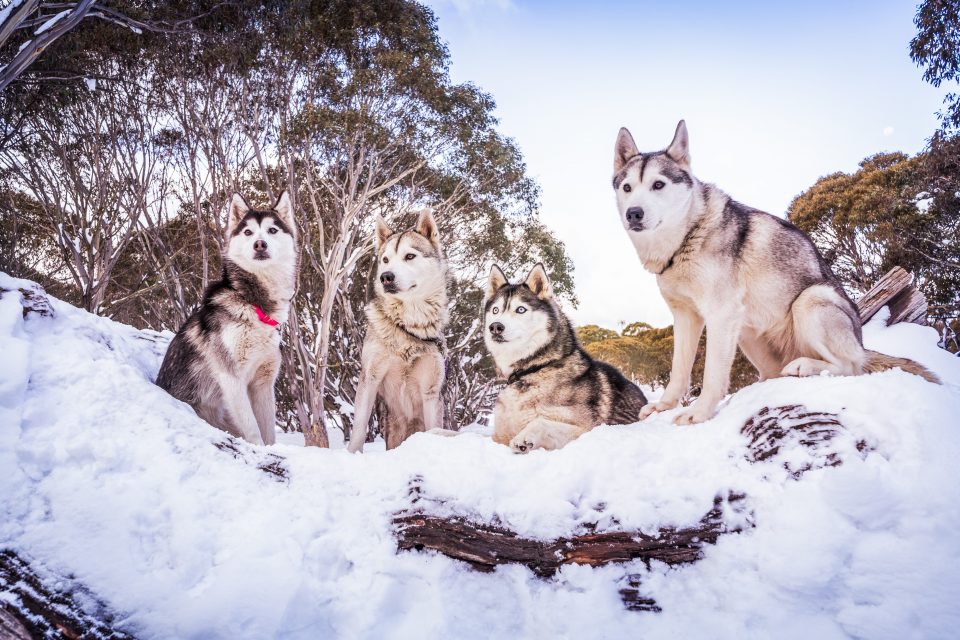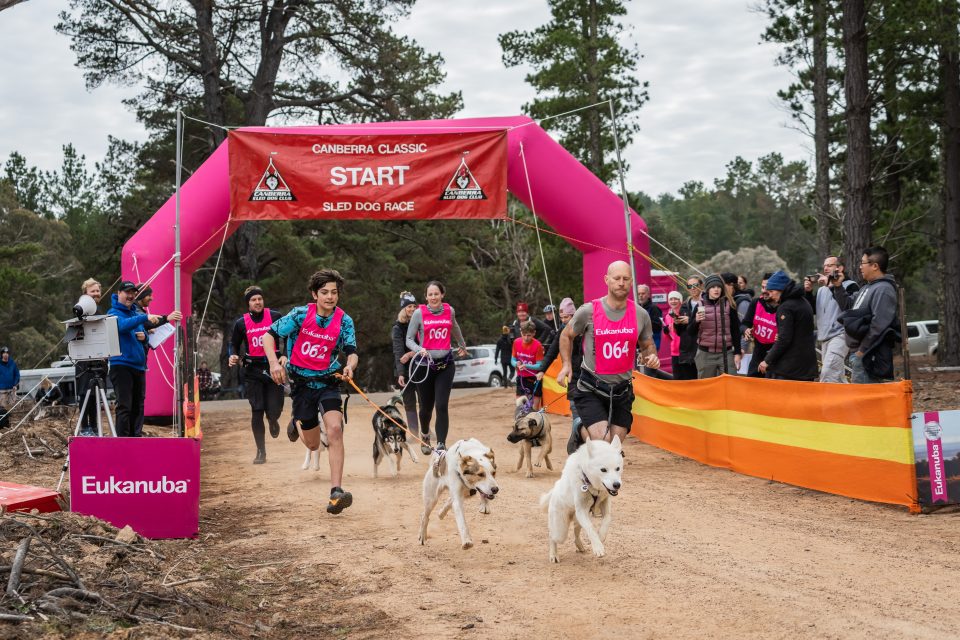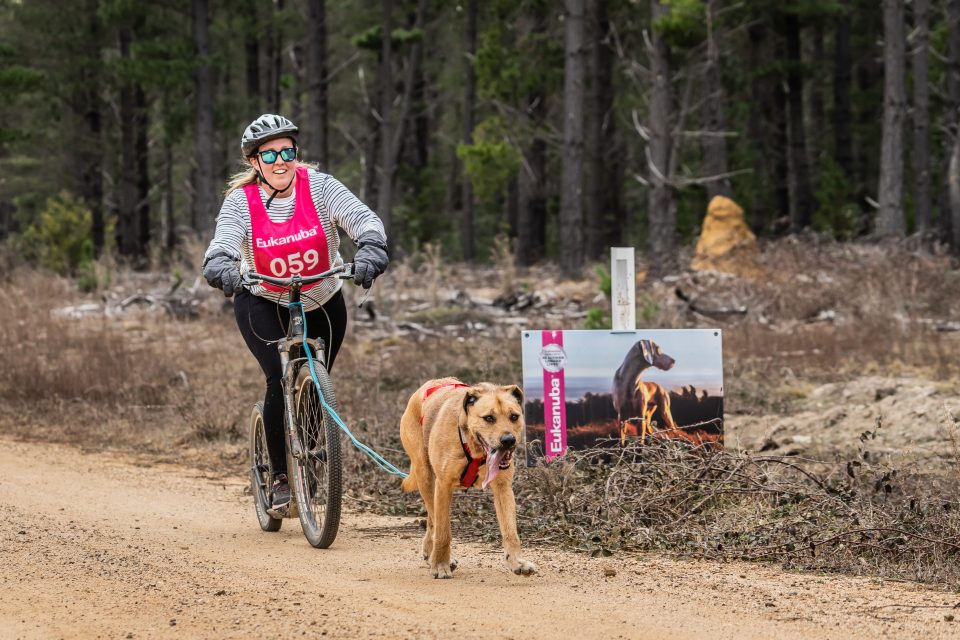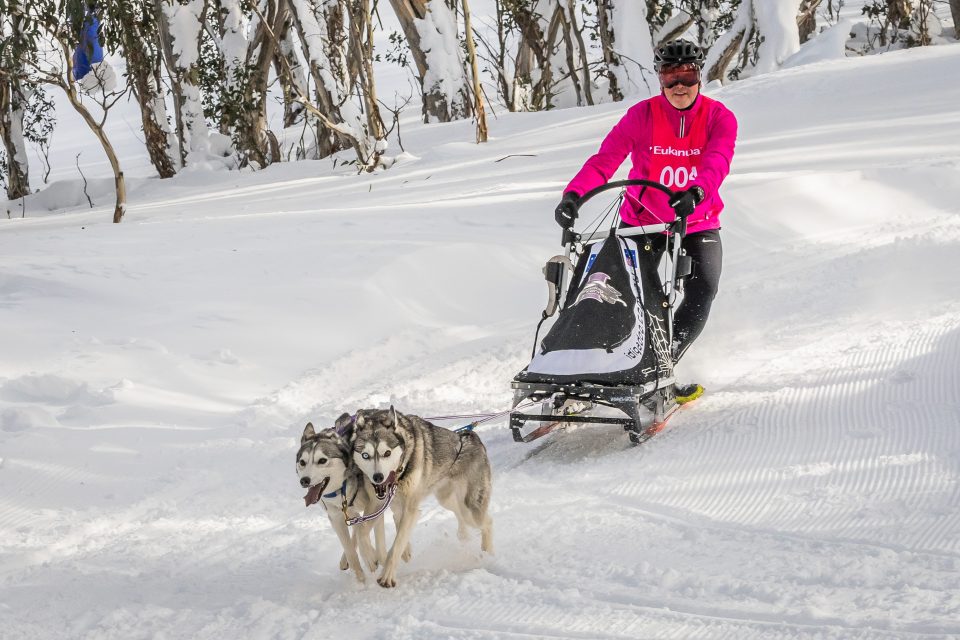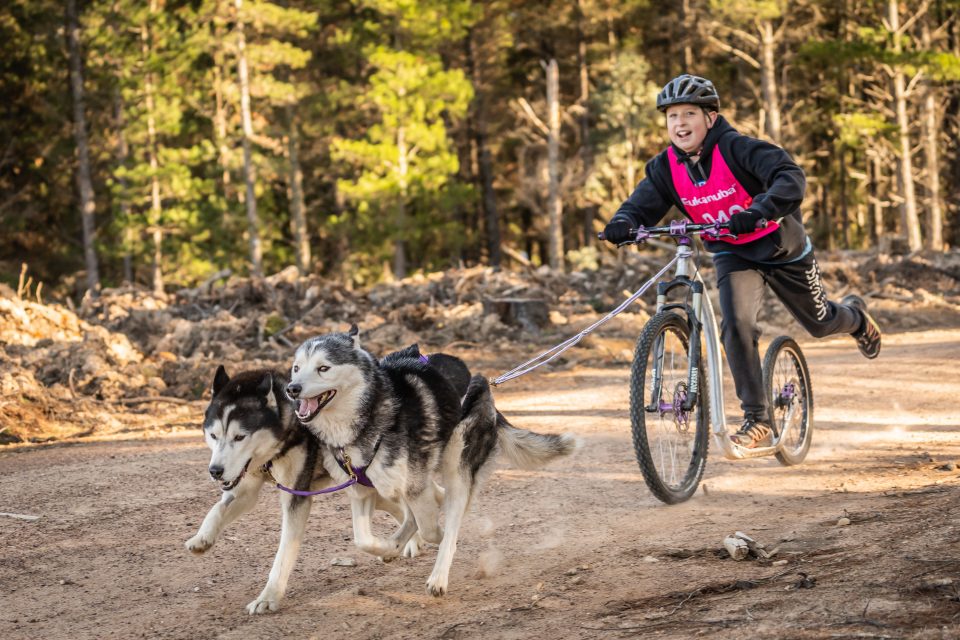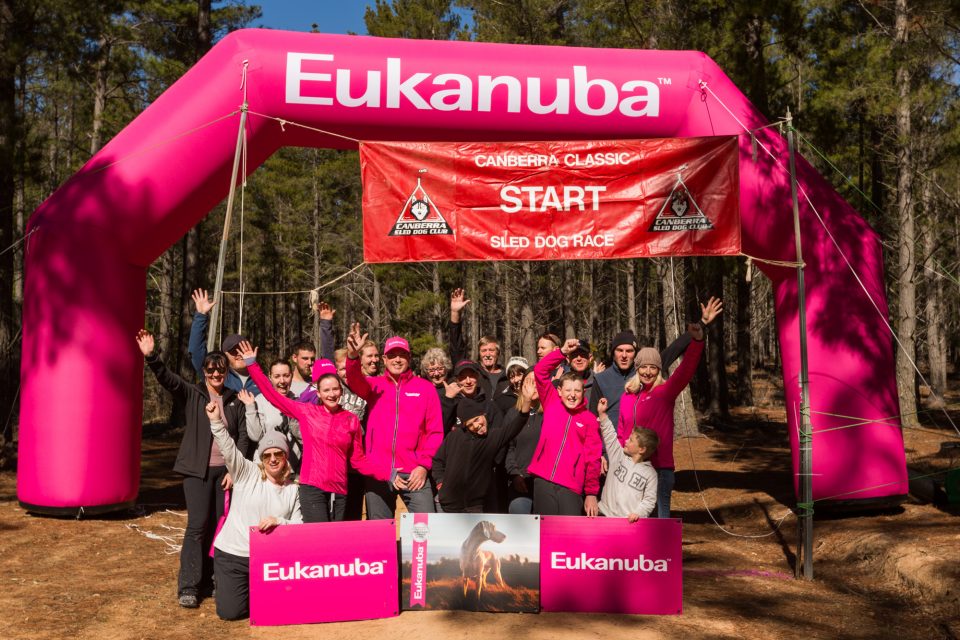 Samantha says the club provides a fantastic sense of freedom for the dogs and their owners.
"If we have a new member come out, we always make sure someone else is with them so they understand what it's all about," she says. "It just gives dogs and their owners such a wonderful sense of freedom through socialisation and just getting away from the devices for a few hours."
The club is also marking its 25th anniversary with the Canberra Sled Dog Classic in August. After having more than 50 people involved, numbers have dropped, and the club would love to see more people try sled dog racing at one of their weekly meetings at Kowen Forest on Saturday mornings.
The season usually ends around the end of September as the club can only train if it is below about 12 degrees and the humidity isn't too high.
Harnesses and other equipment can be provided, so all you really need is a dog and a sense of adventure.
You can find out more from the Canberra Sled Dog Club website, where there is a frequently asked questions page with further information.
Original Article published by Michael Weaver on The RiotACT.