If Canberra's version of 007 had a car, it would be this one.
The silver 1970 Pontiac Formula 400, aka 'Daisy', is now living out its retirement alongside many other glimmering machines in a 300 sqm garage. But Canberrans cranking on the TV in the summer of 1979 would have spotted it in a far more active role.
Back then, JB Young's was the region's leading department store, with a presence in Queanbeyan, Giles Place in Kingston and Garema Place in Civic, as well as smaller shopfronts in Dickson, Manuka, Curtin, Jamison and Aranda.
They were taken over in 1979 by Grace Bros (later Myer), but not before management had commissioned an all-guns-blazing advertisement for a 'Dramatic Sellout' event. The brief? "A secret agent feel."
"Starting with a fast car arriving at the scene and two femme fatales searching the carriages for something unknown while two men and a boy hid from them," local videographer Neil Johnston was told.
The quiet railway yards in Kingston, just off Cunningham Street, were settled on for a location. As for the fast car, there was one man who could get them just what they needed.
Ray Gulson, now aged 80, is the founder of the string of Fyshwick car dealerships under the umbrella of Gulson Canberra. But in the '70s, he was best known for his racing pedigree.
"He was born with an enthusiasm for cars," his 56-year-old daughter Tania Gulson says.
"He was a qualified technician within the Post Master General's department, where he worked for many years. But he's always had a love for cars and speed. The racing was born out of a love for fixing cars, starting with his first Alfa Romeo dealership in Canberra in 1963."
Ray raced touring cars in the Bathurst 1000 alongside big names like Peter Brock and Mark Skaife. He also participated in multiple Australian Endurance Championships, the 1988 European Touring Car Championship and 1987 World Touring Car Championship, to name just a few.
Daisy the Pontiac joined his garage as a "tow car", designed to take his cars to and from the racetrack. It was only eight months old at the time.
"I remember growing up in that car," Tania says.
"Obviously, our family owned the car yards, so there were always plenty of cars about, but I certainly remember driving that one on my Learner's, without a doubt."
As a spirited silver-coloured coupe, and one of the few of her type in Canberra at that time, Daisy was chosen to claim fame as the star car for JB Young's Dramatic Sellout ad, with Ray behind the wheel as a sort of James Bond.
"You'll have to fly if you're going to catch these money savers during Young's dramatic sell-out," the narration of the one-minute video begins, as Daisy tears past railway carriages and drifts to a stop with a puff of tyre smoke.
The door swings open, and two ladies climb out, showing off their dresses and how they can be had for half price at less than $12. Similar scenes follow – including "skimpy little shorts … in eye-catching colours" – before the grand finish, a young boy "getting into the act with action sweats" before climbing into another getaway car.
It's understood Channel 7 received some complaints about this last bit because the boy didn't fasten his seatbelt before the car took off.
"So jump in your car and join the race for the most exciting savings in town," the ad ends.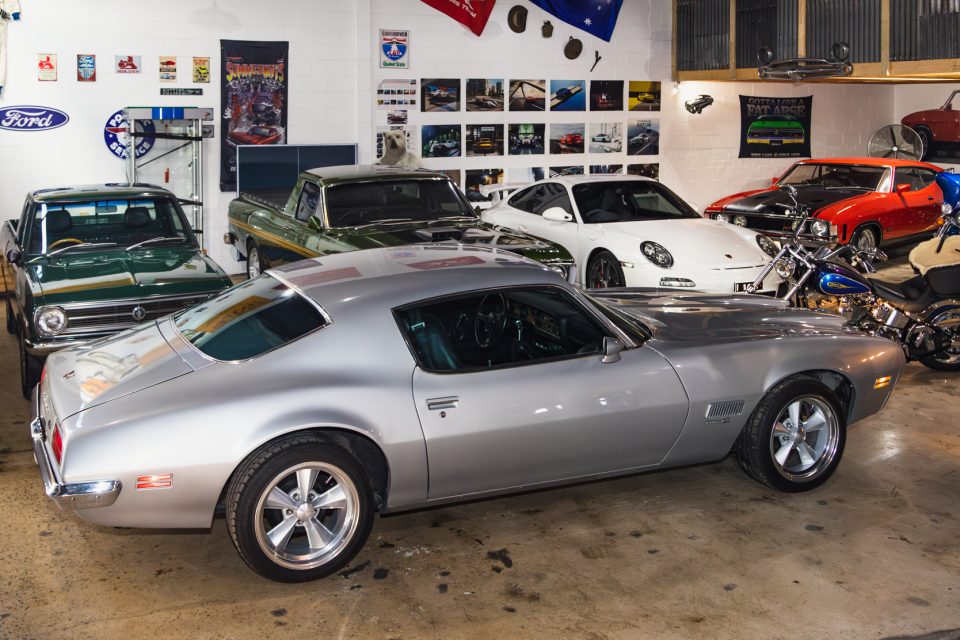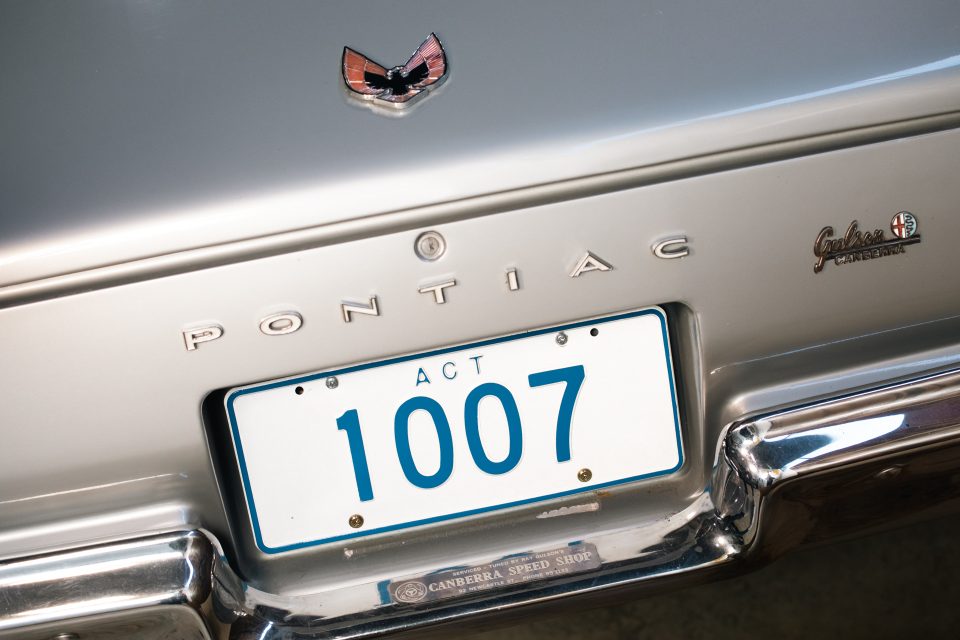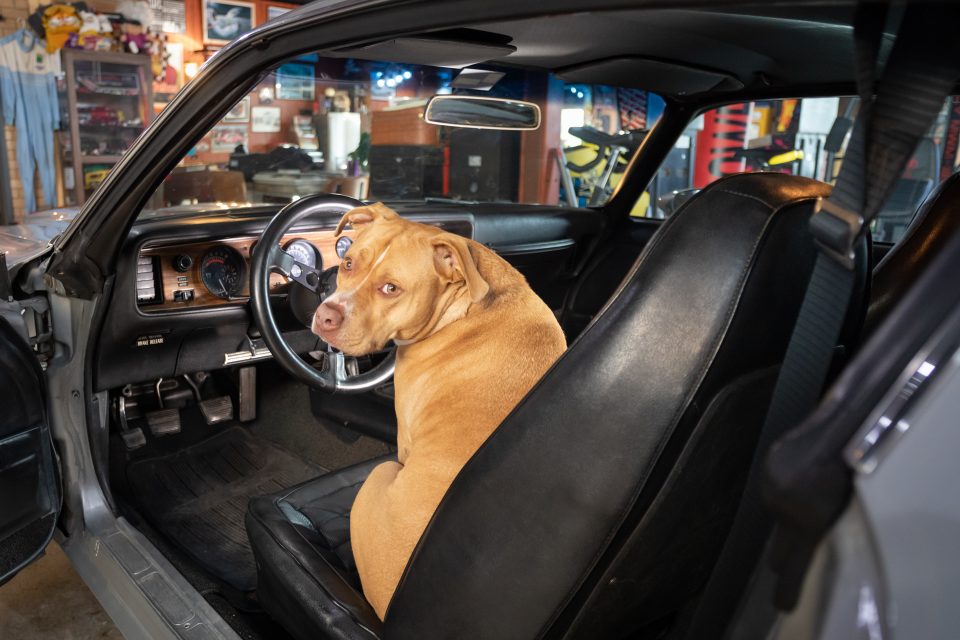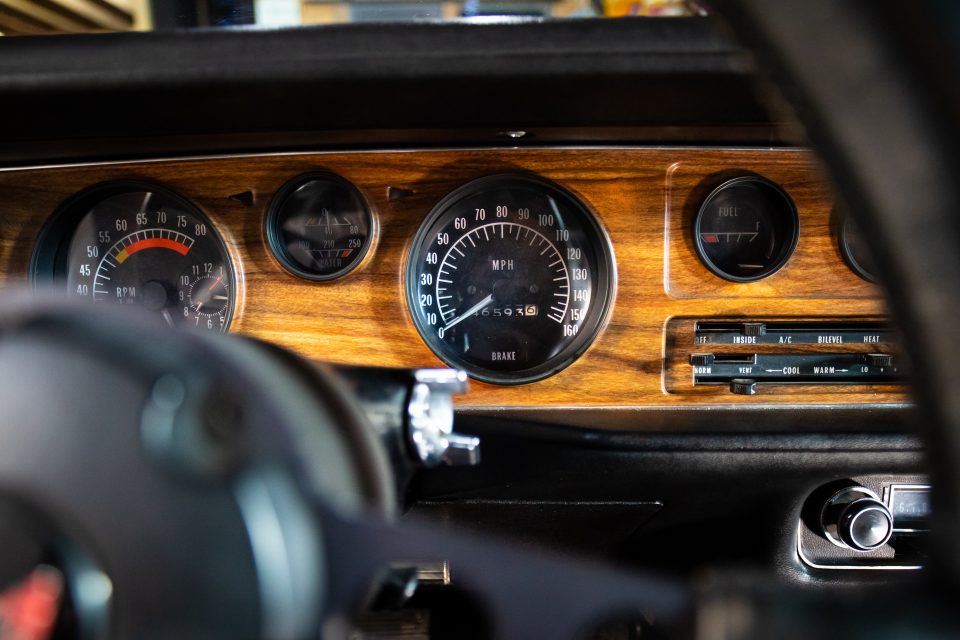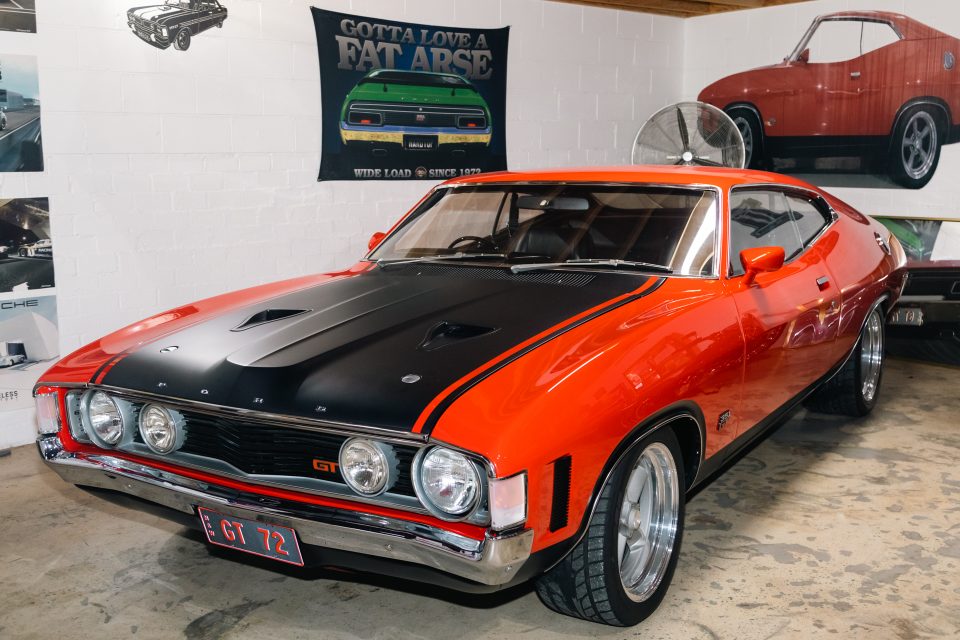 Today, 44 years later, Daisy is in "fantastic" condition, with less than 47,000 miles (about 75,000 km) on the clock. Apart from the odd excursion to car shows in Queanbeyan, it lives in the "biggest man cave most people have ever seen" alongside five other cars. These include a Ford XA Falcon GT built by Tania's partner, a Datsun 1200 ute, a Porsche 911 GT3 (997 series), and one of only about 60 Ford XY 4×4 utes in Australia.
"Really, the only thing we've done to it is recondition the engine – it's pretty well original," Tania says.
And she's not going anywhere anytime soon.
"The Pontiac has always been in the family and will never leave. My daughter has her name on it."
Original Article published by James Coleman on Riotact.