The Penny University Café in Kingston is a modern-day coffee house, but its name dates back to 17th century England.
The coffee houses that originated in London were called 'penny universities'. Men would pay a penny to enter and, once inside, had access to a drink newly arrived from Turkey – coffee – the company of others, newspapers and the latest gossip.
As it cost only a penny to enter, penny universities attracted an eclectic group of people from all social and economic classes to meet for conversation and commerce.
The owners of Penny University Coffee House Kingston want to evoke that time when everyone was made to feel at home, could share ideas and conversation, and leave with enlightened tastebuds.
The warm atmosphere of these early coffee houses has been replicated at the Penny University.
With leather-bound menus, polished concrete floors, exposed brickwork, a fireplace and a display of antiques, the restaurant has captured some of the essence of the early coffee meeting places.
When I visited, there was a consistent line of customers waiting on their morning coffee fix at the street takeaway window.
Penny accepts reusable clean cups and also offers takeaway customers the perfect coffee companion fresh out of the oven – your choice of a banana Nutella or apple rhubarb muffin or select a combo pack and be on your way!
The takeaway range also includes juices, chia pudding, muesli, salad, sandwiches, a range of homemade pastries and a retail shelf stocked with coffee house blends such as dark chocolate caramel and single origin Ethiopian with passionfruit and orange peel taste.
A midday visit came with the choice of an all-day menu. Do I choose the breakfast delights: toast, eggs your way, bircher, an avo dish, Japanese-style savoury pancake and hash, or dine for lunch on a vegetarian spiced or chicken burger or poke bowl?
I am a lunch kinda gal and would normally order the Katsu Burger, a crumbed chicken breast fillet marinated in Penny's own spice blend, served on a potato bun with pickles, lettuce, Japanese mayonnaise and barbecue sauce. However, the Fish Special caught my eye – a pan-seared Narooma Yellow Fin Tuna, broccolini, asparagus and cherry tomatoes, finished with balsamic glaze and lemon, with a side of shoestring fries.
---
READ ALSO: Canberra's best bars, restaurants and hotels named at industry awards night
---
The gallery-style restaurant with an open kitchen allowed me to see the busy chefs at work and the dishes being prepared and plated.
I watched the chef prepare my companion's "something sweet" – the Croissant French Toast. Not one but two fluffy and golden slices were served with apple compote, ruby red strings of rhubarb, a sprinkle of cinnamon crumble, drizzling of rhubarb syrup and Messina vanilla gelato – bellissimo!
Not just coffee but a plethora of beverages are on offer, including hot drinks, loose leaf teas such as peppermint and fennel seed, cold drinks and smoothies, but it was Monkey Business that captured my attention: a banana, cacao, chaga powder with coconut milk.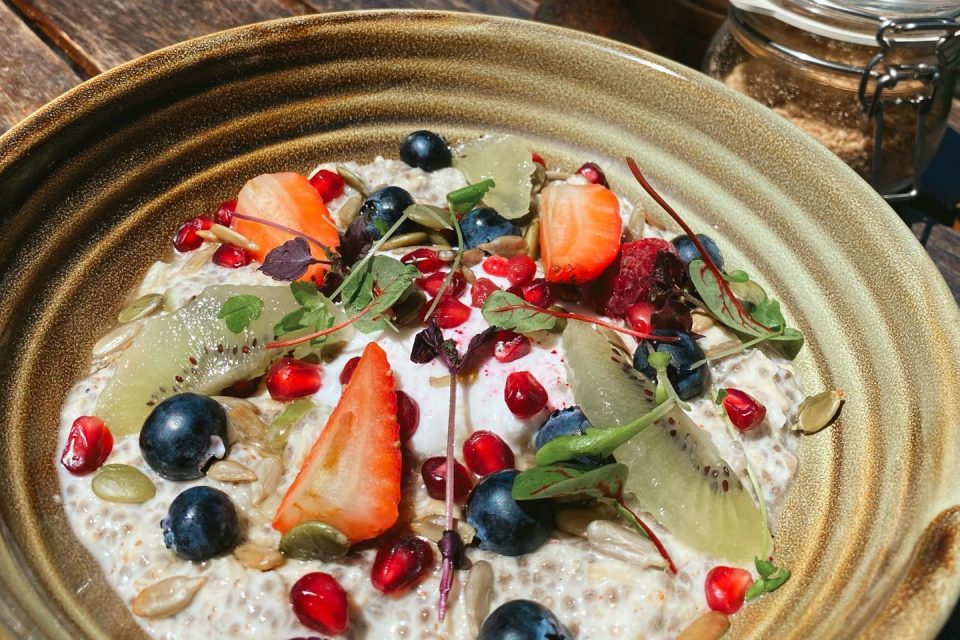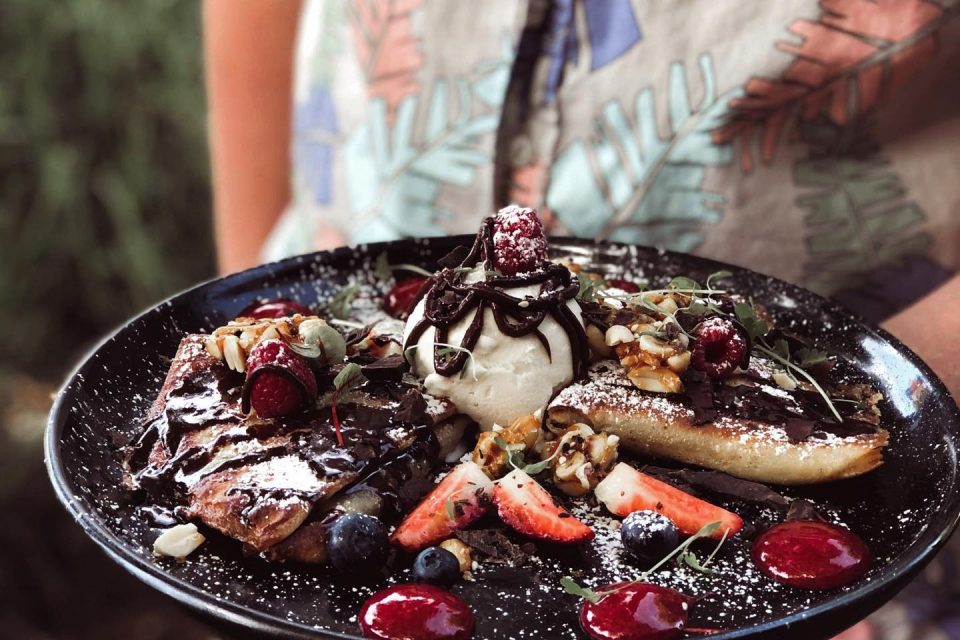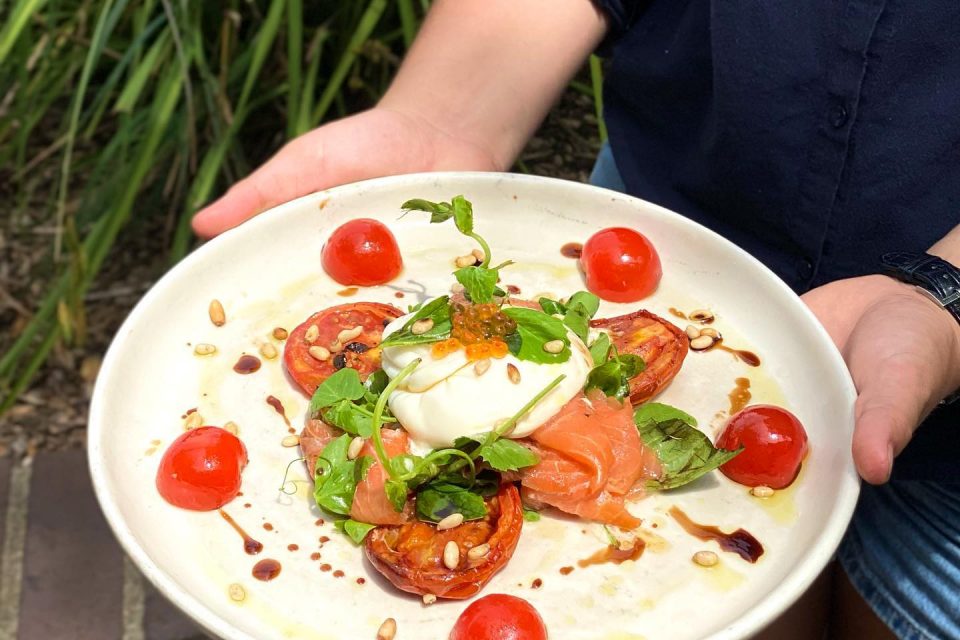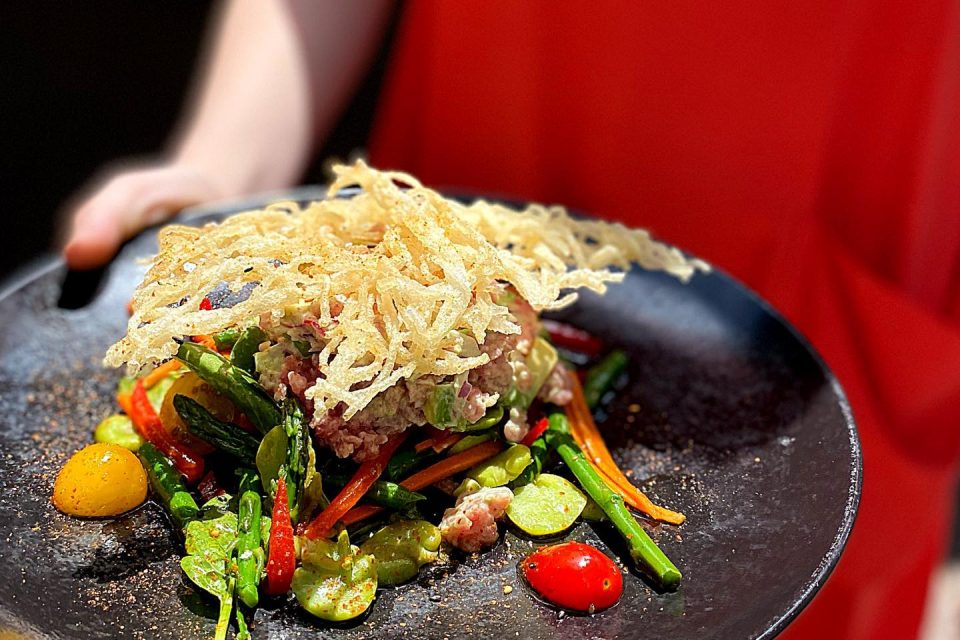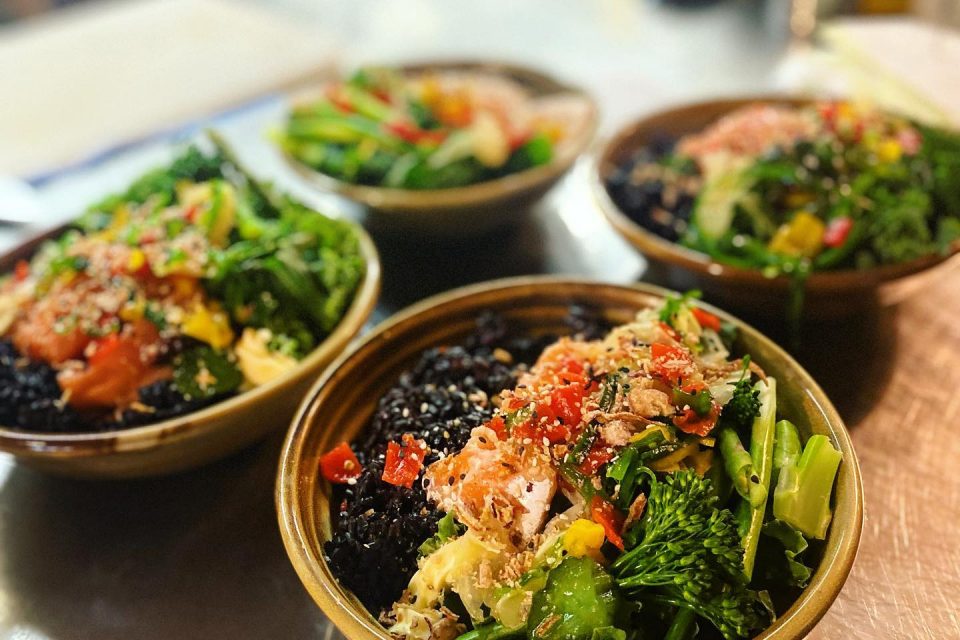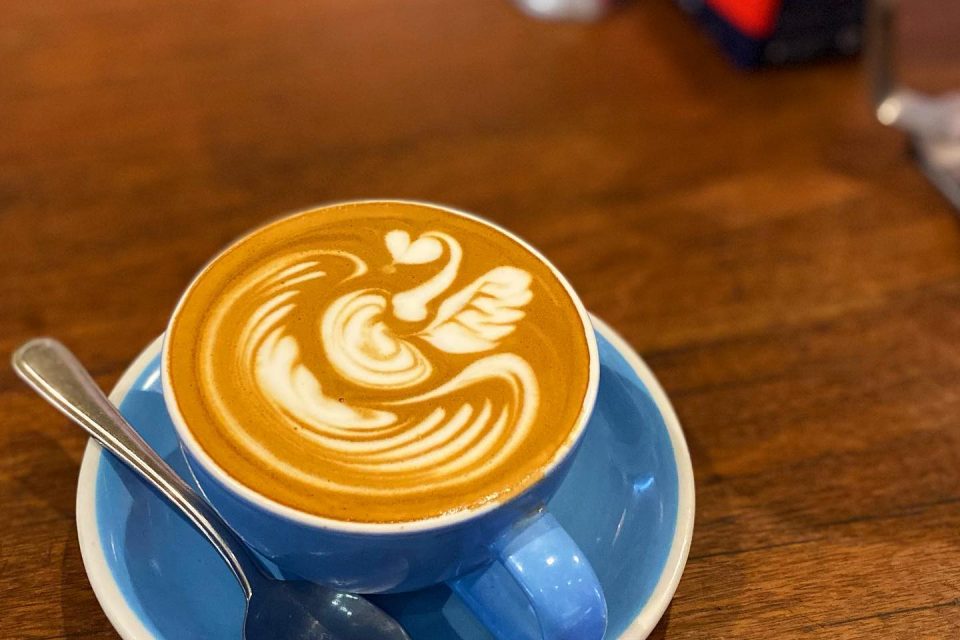 For those a little mischievous, perhaps a brunch cocktail? A Mimosa named 'The Silurian' with fresh orange juice is acceptable for my midweek midday cocktail of choice.
Beer, cider and vino are all on offer for those seeking a long lunch in the warm indoor surrounds or outdoors under the market umbrellas.
Penny University is at 15 Kennedy Street, Kingston. It's open seven days a week from 7 am to 3:30 pm. Hosting a private function? Penny University is worth a thought and is available for evening events. Enquire via their website or phone 6162 1500 to make your daytime reservation or book to experience Nights at Penny.
Original Article published by Danielle Cleary on Riotact.