A store where patrons are actively encouraged to come inside with dripping ice-creams, hot coffees and dogs might sound like something out of a fantasy, but Lonsdale Street's POP Canberra makes it a reality.
Founders Gabe Trew and Mikhaila Davis always knew they were creating something more than a shop.
Both are avid market visitors and quickly recognised that people shopped at them because of the casual atmosphere that encouraged customers to slow down and learn the stories of products and their makers.
"Maybe this relaxed and positive environment had something to do with the fact you're encouraged to snack as you chat and walk, or bring the dog and the whole family along," says Gabe.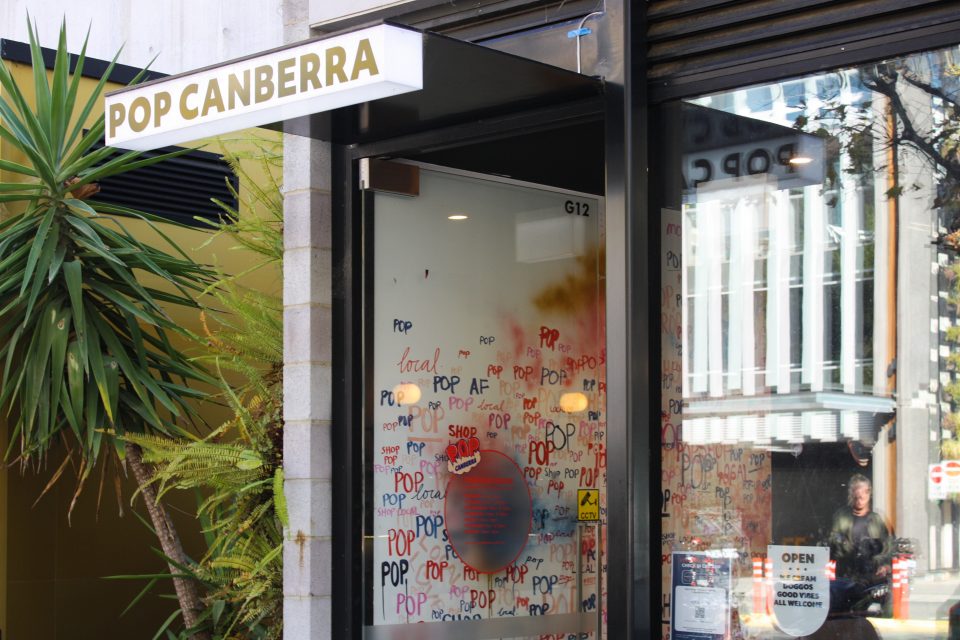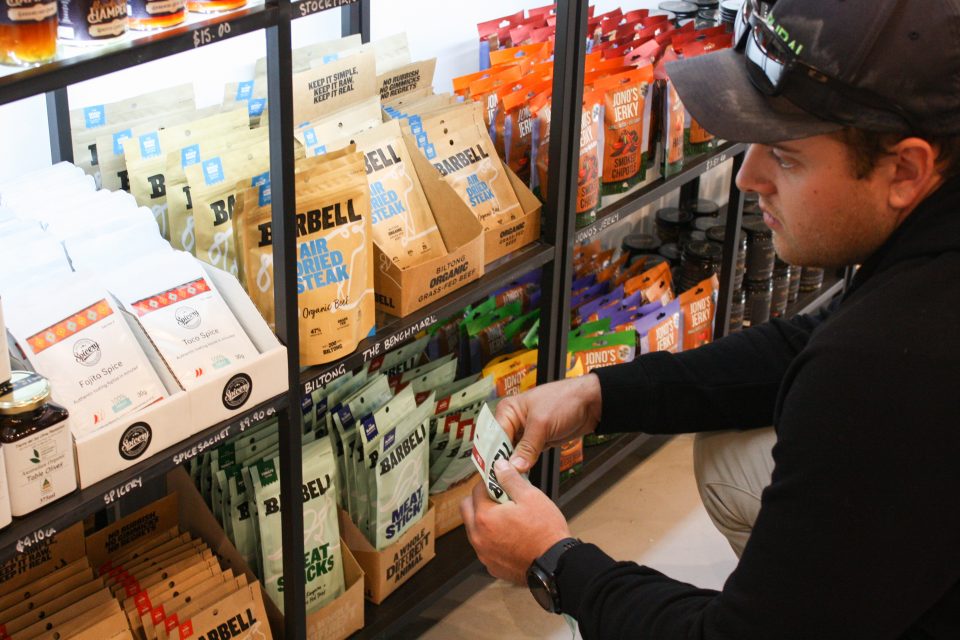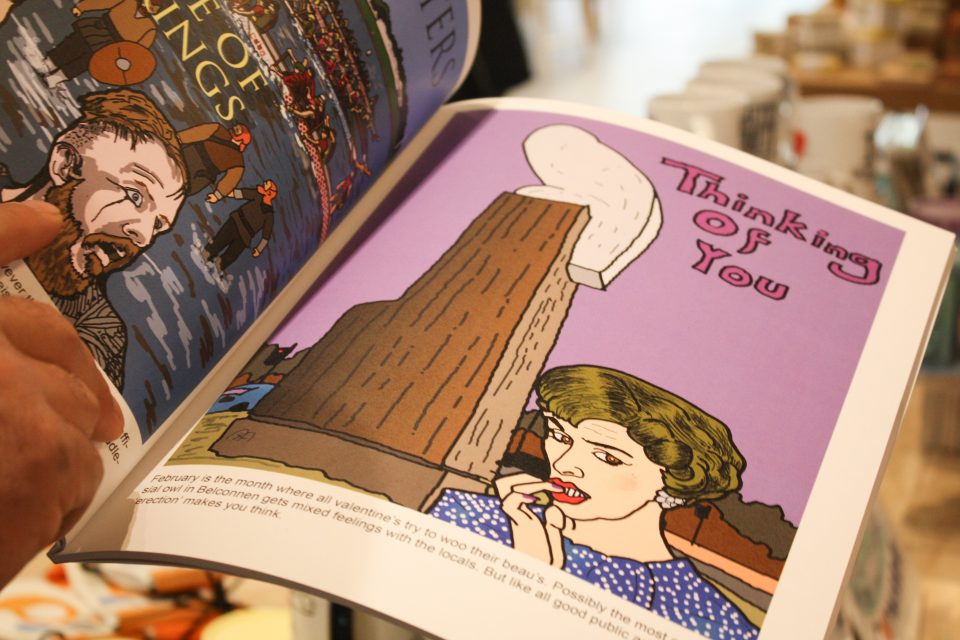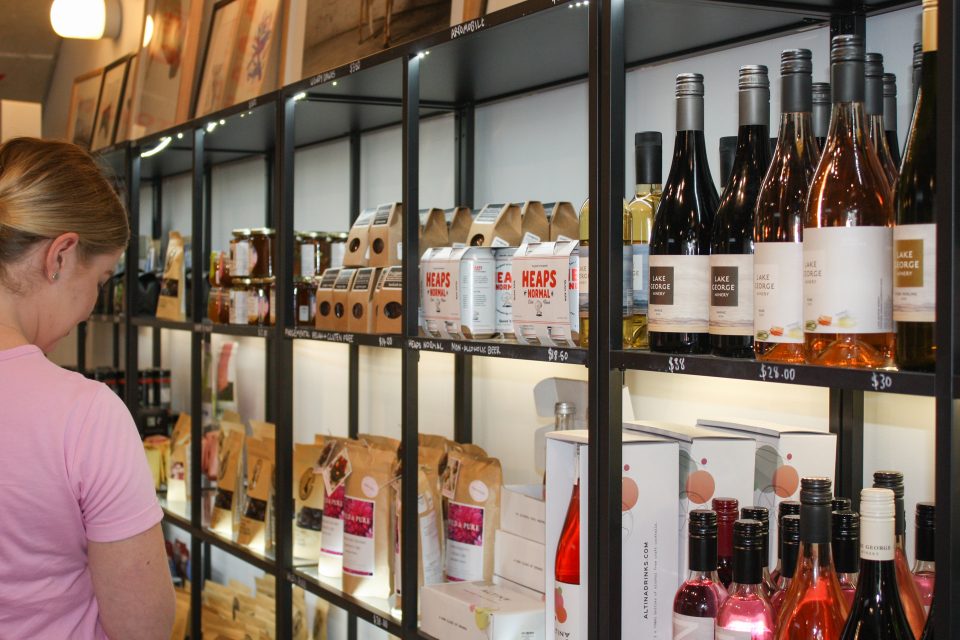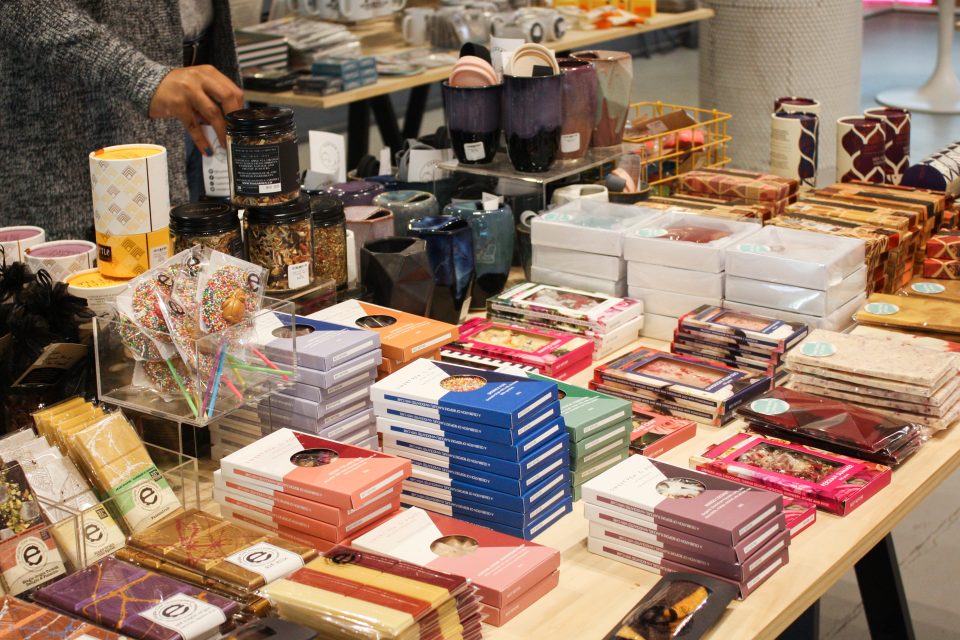 Following a few successful pop-up stores in 2018 and 2019, the couple hatched a secret plan to open permanently.
What they didn't see coming was COVID-19, although they did manage to stay afloat, largely thanks to the support of loyal customers.
And their stockists have noticed these 'good vibes' are resonating with customers.
One local product the store stocks is Base Ethical Soap, which was co-founded by Bungendore-based partners Mick Cronin and Lianne Brink. They say there is something about the atmosphere at POP Canberra that keeps customers coming back for more.
After the birth of their first daughter, the couple was looking for a new challenge they could take on together.
"As for soap, I was inspired after having a go at making handmade vegan soap for my brother one Christmas," says Mick.
The couple's intent is to reinvest their profits into community healthcare programs, and they say they are currently working out how best to do this.
As many raw products as possible are sustainably or locally sourced for Base Ethical Soap products, and they do their best to prevent as much wastage as possible.
"Our olive oil is locally sourced, and is normally something that is akin to a waste product – maybe because it's approaching its use-by date for food use and cannot be sold through supermarkets or the like," says Mick.
"We go in and buy up all of this stock as it still makes great soap."
Base Ethical Soap is not the only bar instore at Pop Canberra. On another table you'll find Canberran 'bean to bar' chocolatier Jasper + Myrtle's range of edible products.
Previously a public servant, creator Li Peng Monroe says she came across the idea of bean-to-bar while on holiday at Western Australia's Margaret River in 2016, and after falling in love with the concept, decided to try her hand at it.
"The first bar was sold later that year at Canberra's Southside Farmers Market," she says.
Li Peng says there have been a couple of sleepless nights along the way, and while she didn't leave her day job straight away, the business has gone from strength to strength.
Now the bars are stocked at POP Canberra and several IGA supermarkets around town, as well as a small line sitting in David Jones stores nationally.
What makes Jasper + Myrtle different is that it is bean to bar, which Li Peng says is that they do everything from scratch. They source the beans themselves, including travelling to Bougainville, in Papua New Guinea, once a year to meet the bean farmers.
"It's an elaborate process, but we like knowing where our food comes from," she says.
From there, the beans are consolidated and shipped to Australia before being roasted and turned into bars. For flavour, they use natural ingredients.
Li Peng works alongside her husband, Peter Channells, and says the first few years were a process of trial and error, not only with the chocolate but also with all of the day-to-day aspects of running a business, as well as working as a husband and wife team.
Interested in discovering more local products? Head to POP Canberra at Shop G12/27 Lonsdale Street in Braddon.
Original Article published by Lottie Twyford on The RiotACT.