When you hear 'Mongolian food' you might think about the sizzling Mongolian beef you'd order at a Chinese takeaway. But it turns out that this dish isn't Mongolian at all! Most people don't know much about Mongolian food, which is what the team behind the new restaurant Naadam hopes to change.
Mukhbilguun 'Mugi' Khishigbayar and his partner Ganby are passionate about bringing traditional Mongolian foods to a new audience in Canberra.
"One of the main things is letting people know what our food is, which is so far from [sizzling Mongolian beef]. It's all about the techniques and processes that we use. It's basically hearty comfort food," Mugi told Region.
In traditional Mongolian culture, guests are always offered a drink of savoury milk tea. Mugi pours all his customers a small cup from a traditional gilded jug to see if they like the taste, with a big refill for those who enjoy the unusual flavour.
Traditional nomadic Mongolians live in yurts, called ger, which directly translates to 'home'. Ganby and Mugi have brought a piece of home to the restaurant and have put up a ger in the courtyard in front of the restaurant, next to the large mural depicting life in Mongolia.
The yurt is bigger than you'd expect on the inside with beautifully painted support beams and a skylight where, traditionally, the chimney of a stove would let out smoke. Mugi explains that these tents were built to withstand the massive temperature fluctuations in Mongolia and are comfortable dwellings year-round.
"What's beautiful about it is how it's so well thought out … It can be minus 40 with a blizzard outside, and as soon as you step inside, it's warm," he explained.
"All those things are being proven by science now, but the old people had worked it out thousands of years ago, which is amazing to me. It's just a pure presentation of our culture, which is why it needs to be there."
They also share their Mongolian culture through the art showcased on the walls and traditional games like wooden puzzles and knuckle bones. They will also invite musicians to play the Mongolian 'horse head fiddle' for special events. Horses are essential to life in Mongolia and often appear in traditional art.
Ganby explains that they hope their customers will 'ease in' to the traditional fermented and pickled flavours of Mongolian food. Naadam is currently open for brunch, with a couple of Mongolian options in the mostly Western menu. A few extra traditional dishes are on the specials board and well worth a try, and they are working on a dinner menu that will be entirely focused on Mongolian dishes and techniques.
One traditional dish on the specials board is khuushuur, a style of dumpling filled with diced (not minced) meat. Served with a dill and yoghurt sauce and a side of pickles, they are a delicious and juicy pocket of flavour. Tsuivan are handmade noodles with vegetables and beef. The chewy noodles are cooked all together with the other ingredients – rather than boiled in water separately – which means the flavours permeate through the whole dish.
A popular dish is bhortsog: Mongolian donuts served with house-made blueberry jam and a slightly sour clotted cream. It's sweet but not too sweet, and the twisted shape of the donuts makes them crispy on the edges but allows for a soft centre.
Sea Buckthorn is a native fruit that thrives in the harsh conditions of Mongolia's climate. The bright orange berries make a medicinal oil but are also prized for their sweet and sour taste. The chefs at Naadam have turned this fruit into a delicious tart, which tastes a bit similar to a lemon curd tart and has a brilliant colour. Mugi says that he's been experimenting with Sea Buckthorn cocktails for their new dinner menu.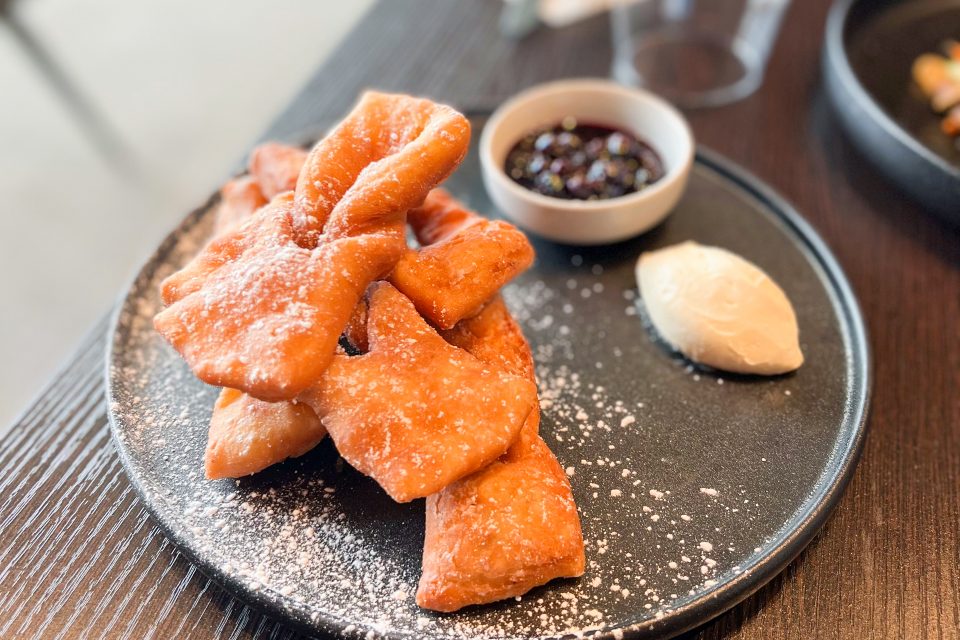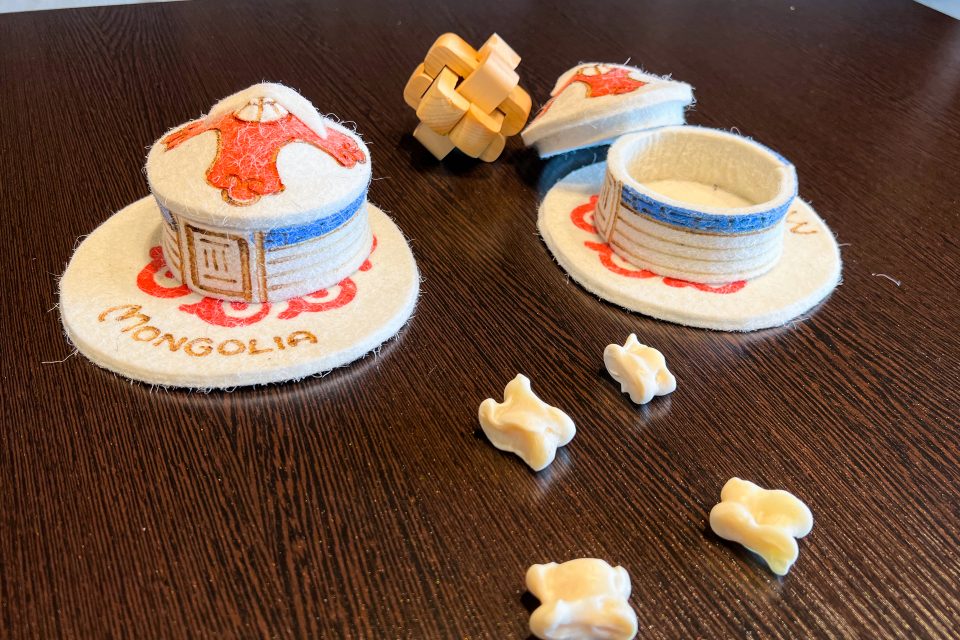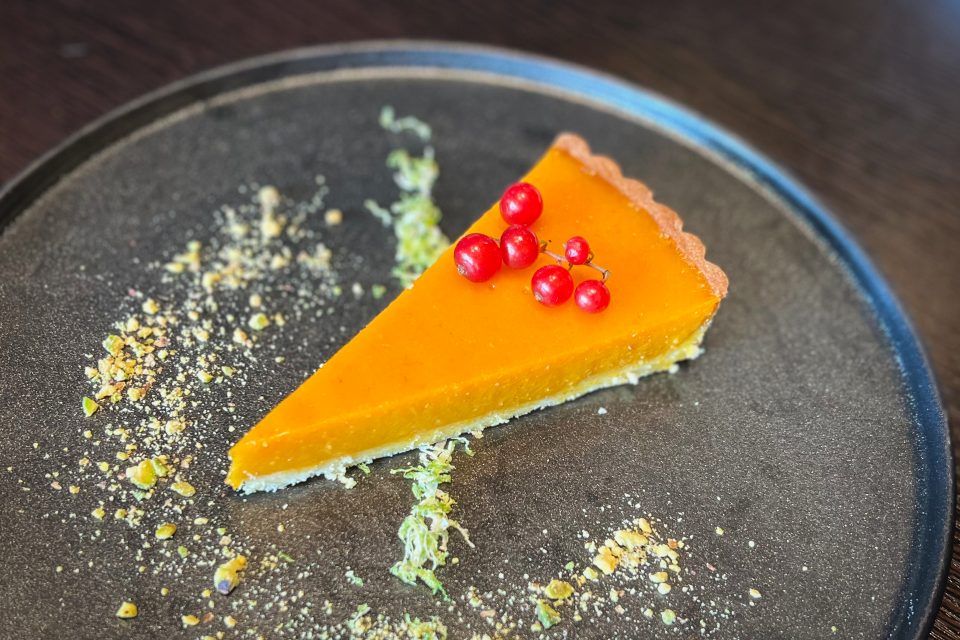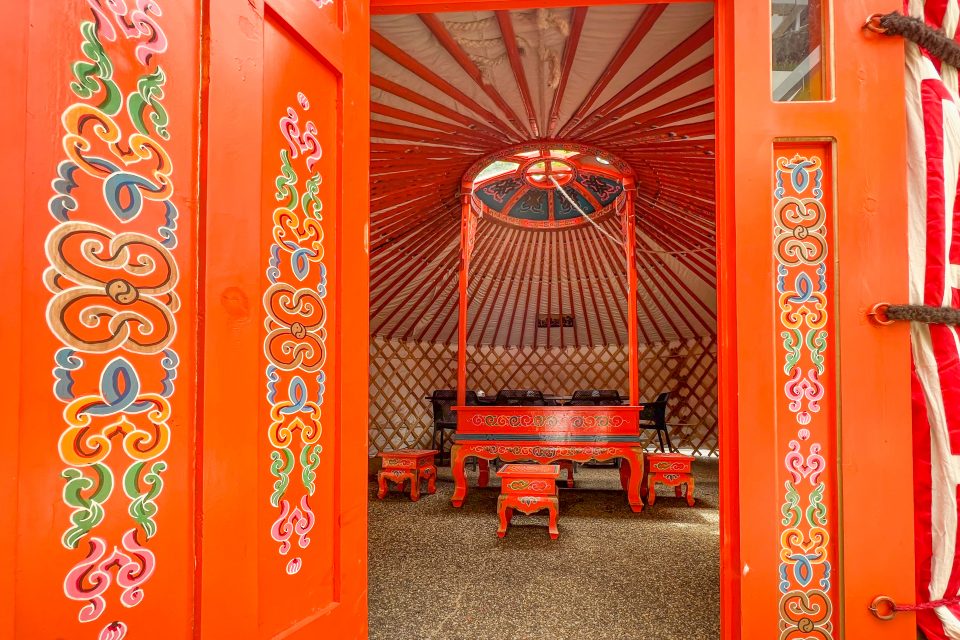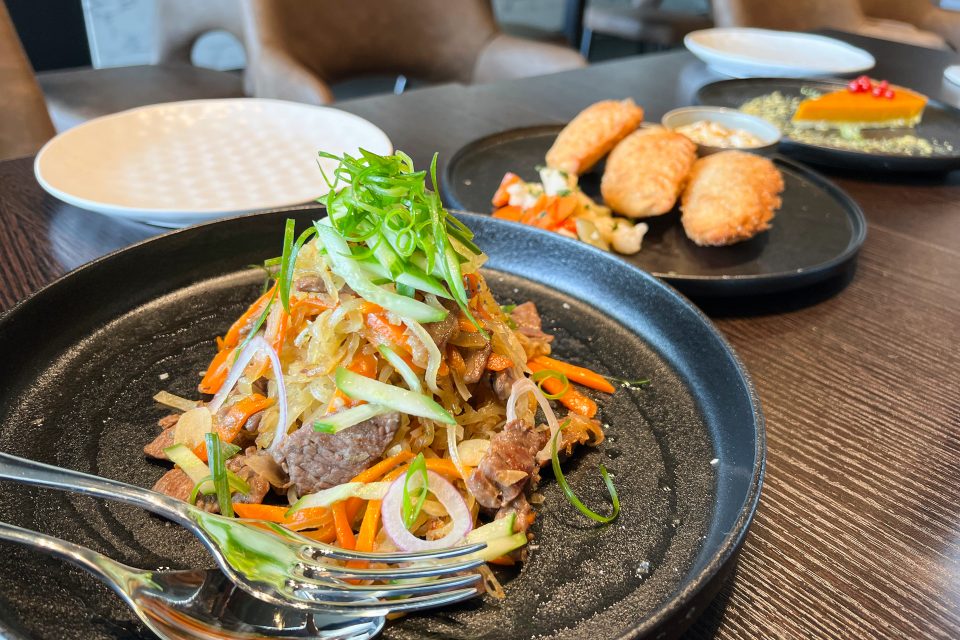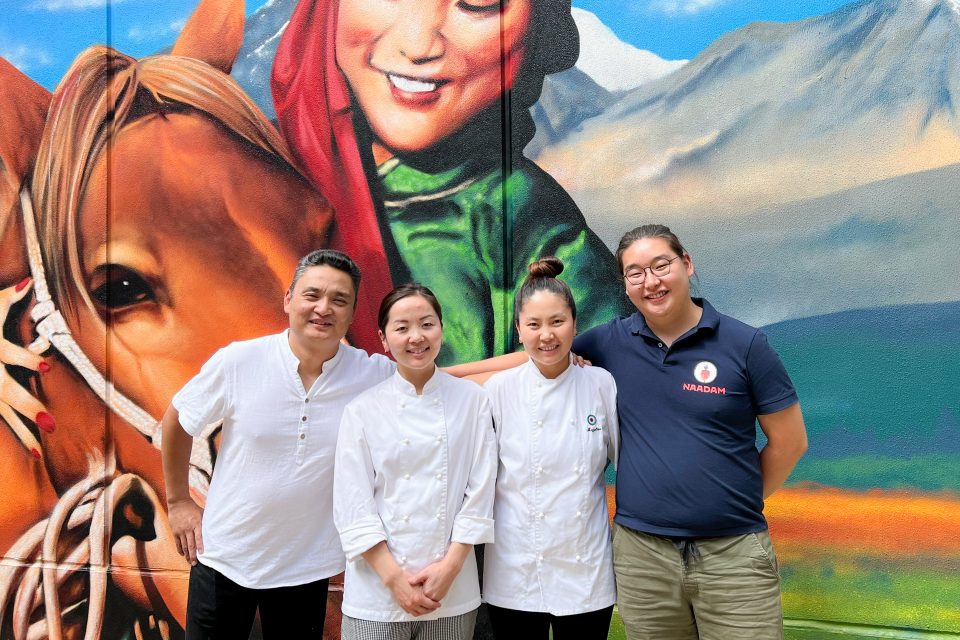 The Mongolian dishes at Naadam are a way for Mugi and Ganby to express their pride in their homeland and showcase their culture to Canberrans. Trying new foods is a great way to learn about a different culture, and it's even better when you can do it in a yurt!
Naadam is currently open for brunch from 10 am to 2:30 pm, Tuesday to Sunday. They will host some evening events in February before launching a new dinner menu. Bookings are essential. Follow them on Instagram or Facebook to stay up to date. Naadam Restaurant is located at 98 Corinna St, Phillip.
Original Article published by Lucy Ridge on Riotact.