Another week, another exciting excursion to discover some market eats. The Belconnen Markets are my local marketplace. Because I am always rushing in to get the grocery shopping done, or I am there for a specific purpose, I have never, not once, taken the time to enjoy any of the food available here.
So, I have popped in several times this past few weeks to correct this oversight.
The first stop is Pasticceria Amelia, where I have been told I must try a sfogliatella. I arrive to learn that the pasticceria is in the middle of significant changes, both in its look and in what it is offering.
Owner Ben says, "We started Pasticceria Amelia in 2019 as a little Italian cake stall. Now we are preparing to expand our hours to include dinner service over the weekend!"
Named after Ben's 92-year-old Nonna who taught the family to cook, Pasticceria Amelia is all about seasonal pastas and delicate pastries.
Chef Vincenzo hails from the same Italian hometown as Ben and his family. Formally from Italian & Sons, Vincenzo also shares Ben's food philosophy of using seasonal produce well and aspiring to zero wastage – using the whole animal or the whole vegetable.
I try two different pasta dishes. The pungent puttanesca is al dente pasta coated in roasted tomato sauce and topped with an olive caper crumb. House-made chilli flakes fleck the dish, bringing sweetness and intensifying the other flavours.
The delicate pumpkin and ricotta-filled ravioli have been tossed in burnt butter and sage. Tender morsels with something crunchy and delicious on top.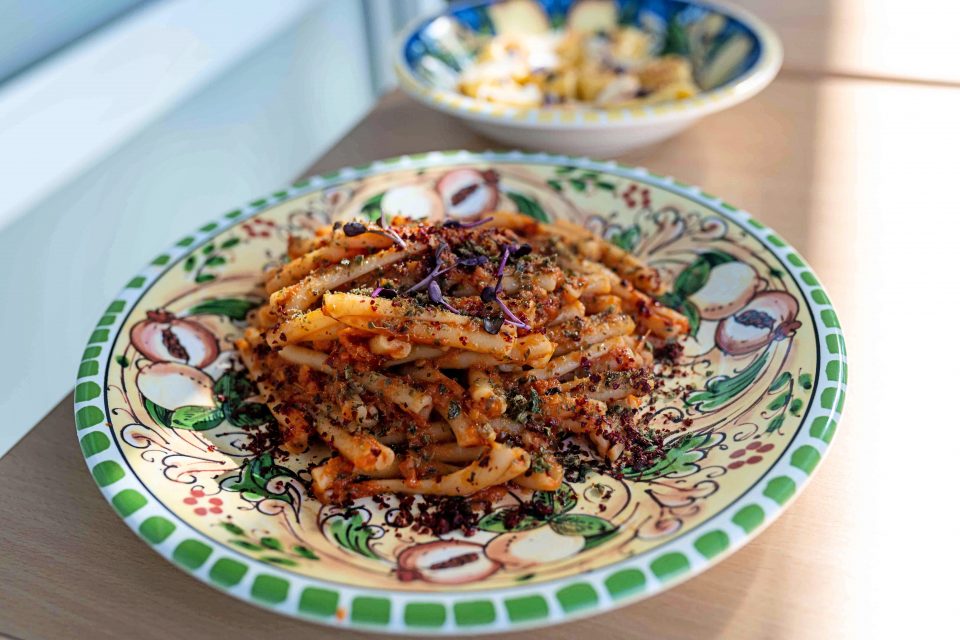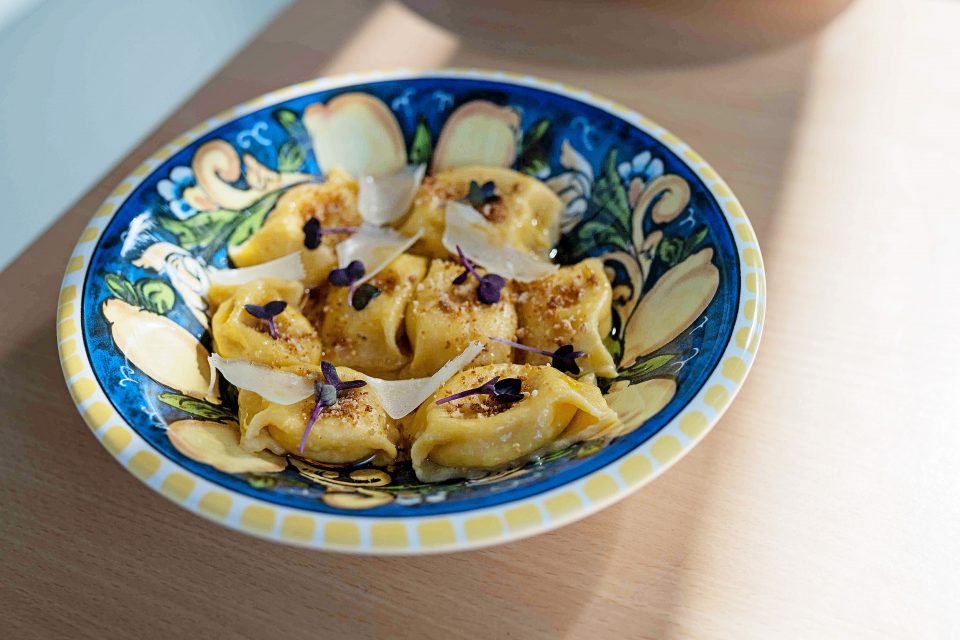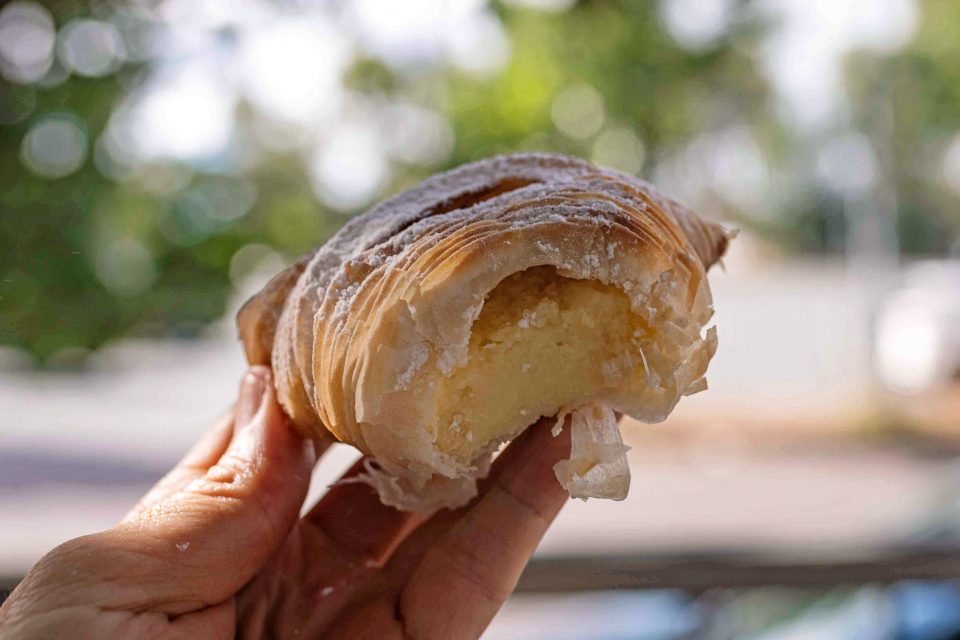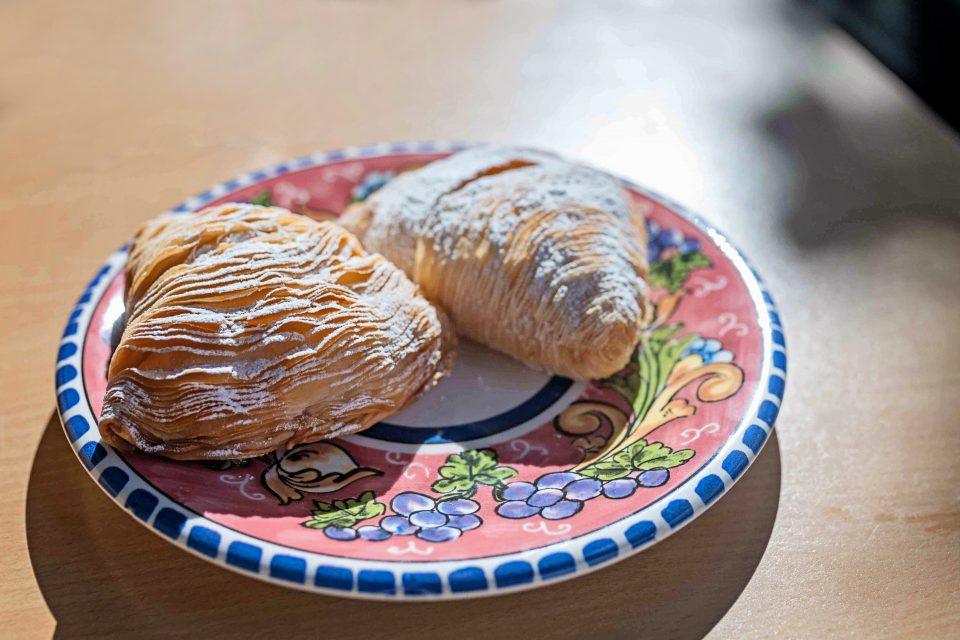 I finish with my first ever sfogliatella. This quintessentially Napolitano breakfast staple is breathtaking to look at when you know it has been made by hand. Laminated pastry layers stuffed with a citrusy ricotta semolina filling. What does it mean when the pastry is laminated? The pastry is rolled with butter so many times that the layers are paper-thin. The snap and crackle when I bite into the brittle pastry layers are unbelievable, and then it is tender and lush mouthfuls of refreshing sweet smoothness within. Pasticceria Amelia has many other Italian pastries on display, and Ben's mum Rosa makes all the decadent cakes and cannoli. Pop past and grab your own Napolitano breakfast!
From pastry to more pastry. I have been told to try Knead Patisserie's buns and croissants ("the best croissants in Canberra!" my source says).
The first time I get there, everything is sold out. Then the following week, my family spent a week in isolation.
Finally, a whole week later, I sink my teeth into some Knead goodness! I select a croissant and a lemon meringue tart, forgetting entirely about the buns. Whoops! The croissant is pleasingly flaky and buttery, but lemon curd desserts turn everything else into background noise in my world. The tart, tangy lemon curd filling is a delicious foil to the creamy meringue on top and the pastry shell has a nice buttery snap to it.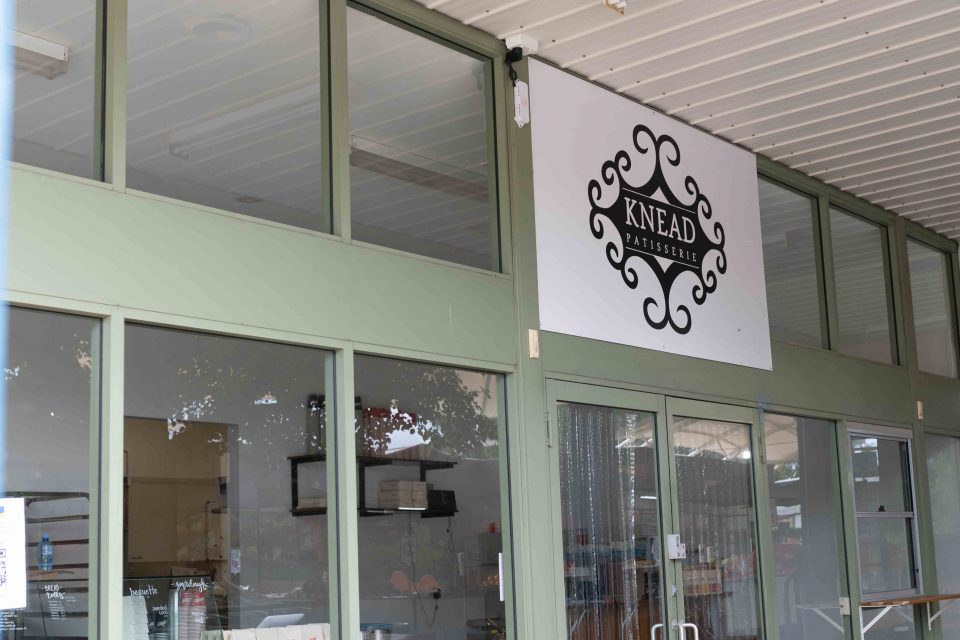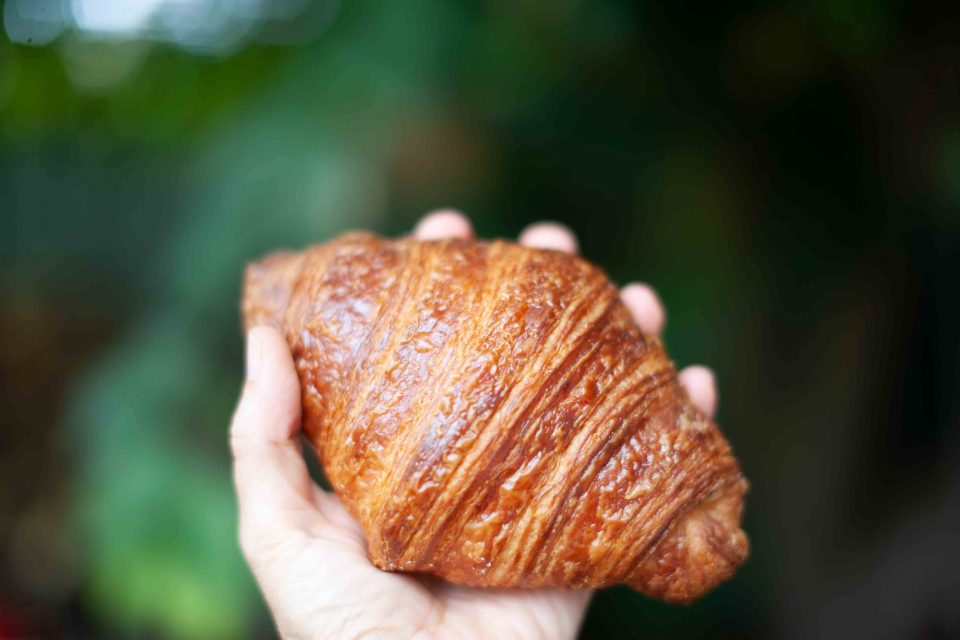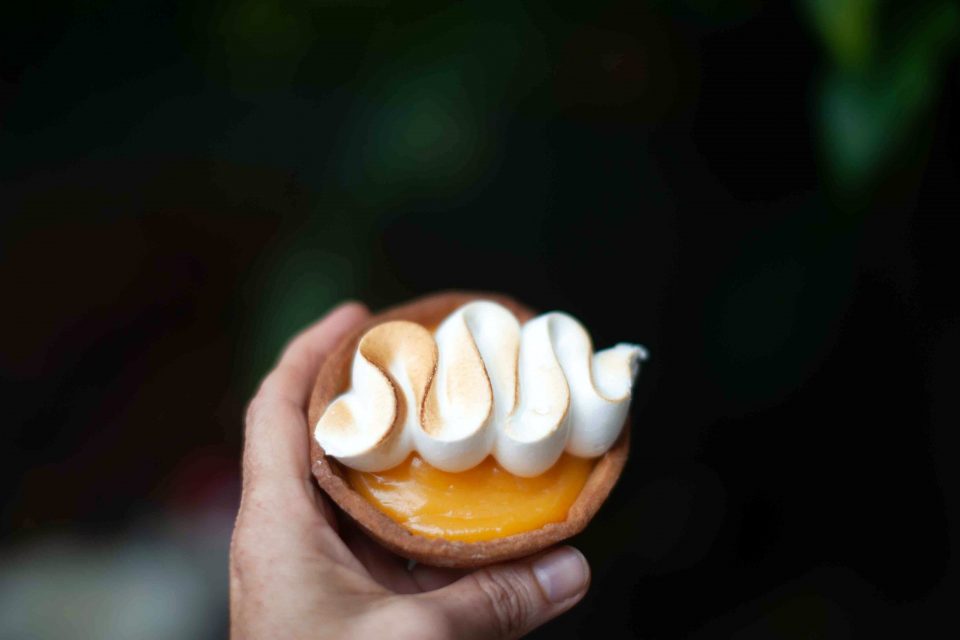 I pop over to Heng Hing Roast Inn with the specific purpose of getting my hands on their Peking Duck. It is the dish another local urged me to sample. But I step inside and am assailed by dozens of pictures of so many appealing dishes. I get distracted by the picture of the laksa. It is yummy laksa! Next time I will order a seafood laksa … and Peking duck.
Deli Cravings is the kind of delicatessen that you could explore all its nooks and crannies for a long time. Check out how many different types of olives and dips you can get. European pantry staples stock the shelves. One quick turn about the place and my mind is full of Mediterranean recipe ideas. Visit their site here to see what items are stocked from each country.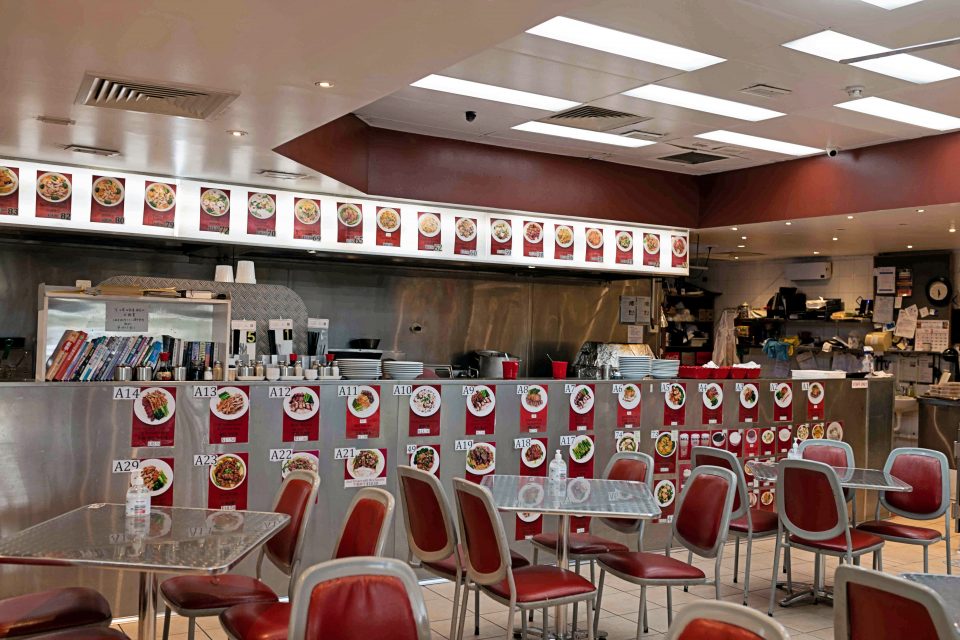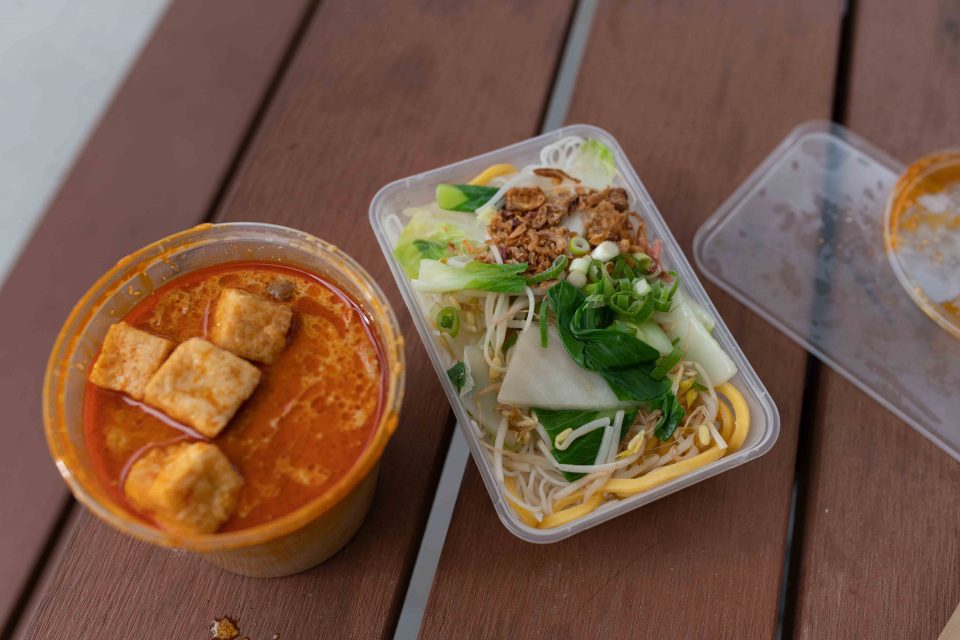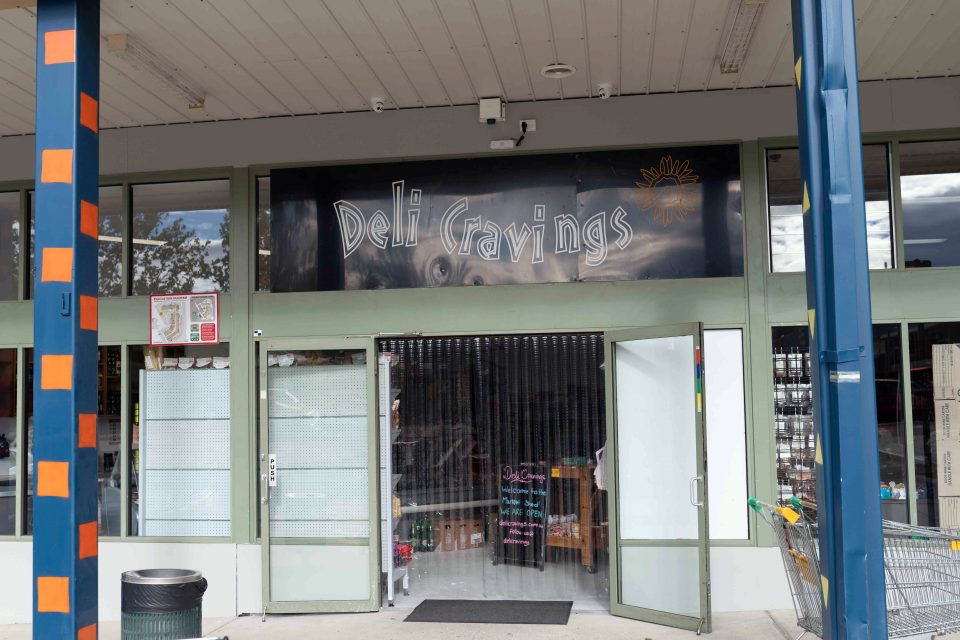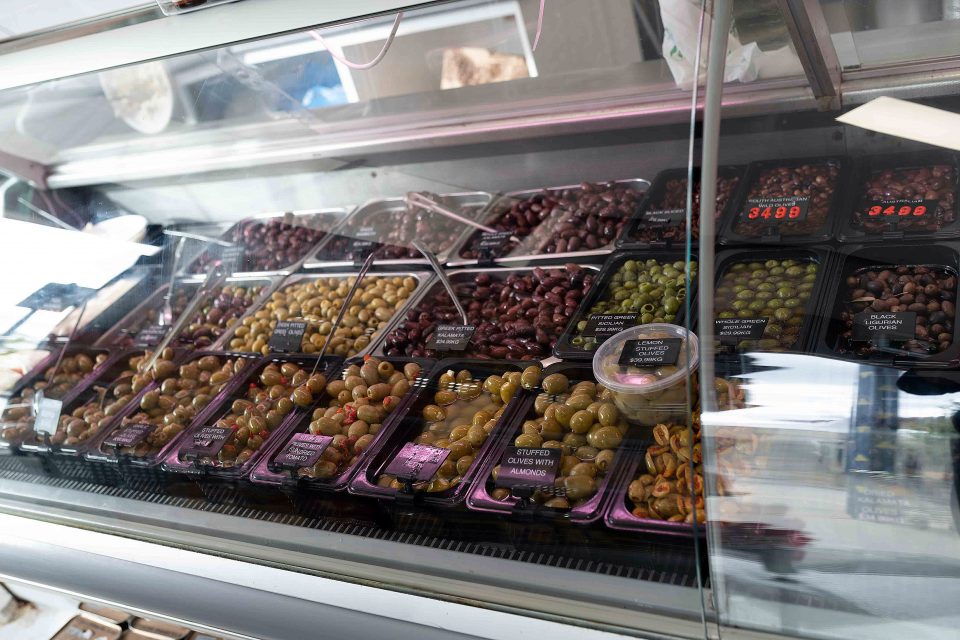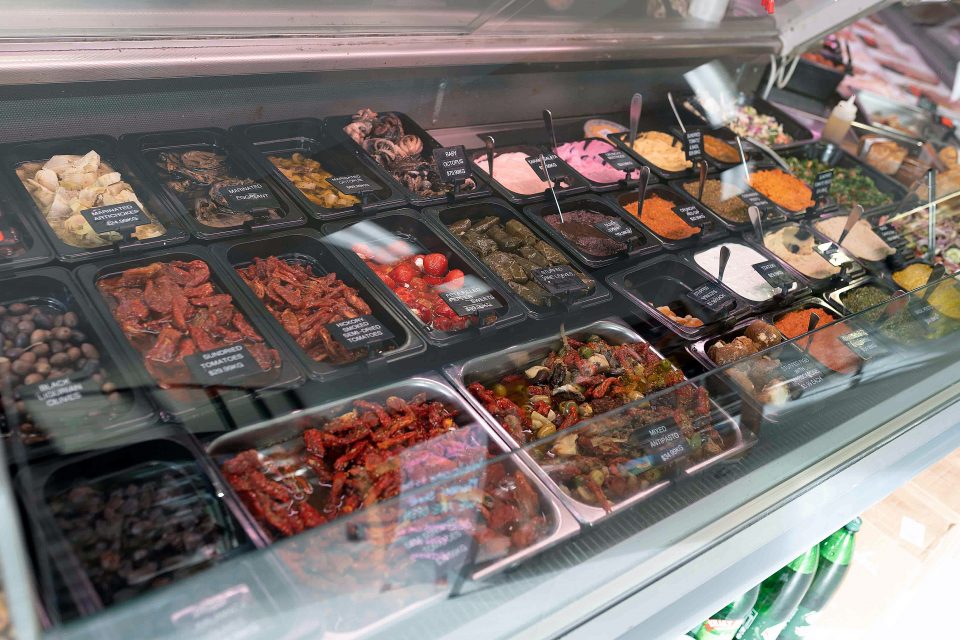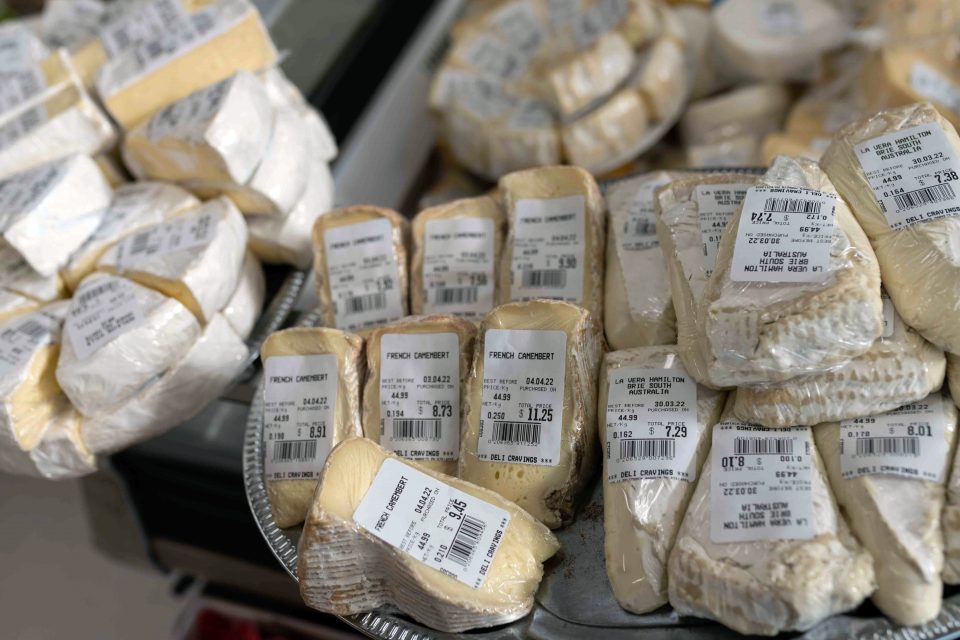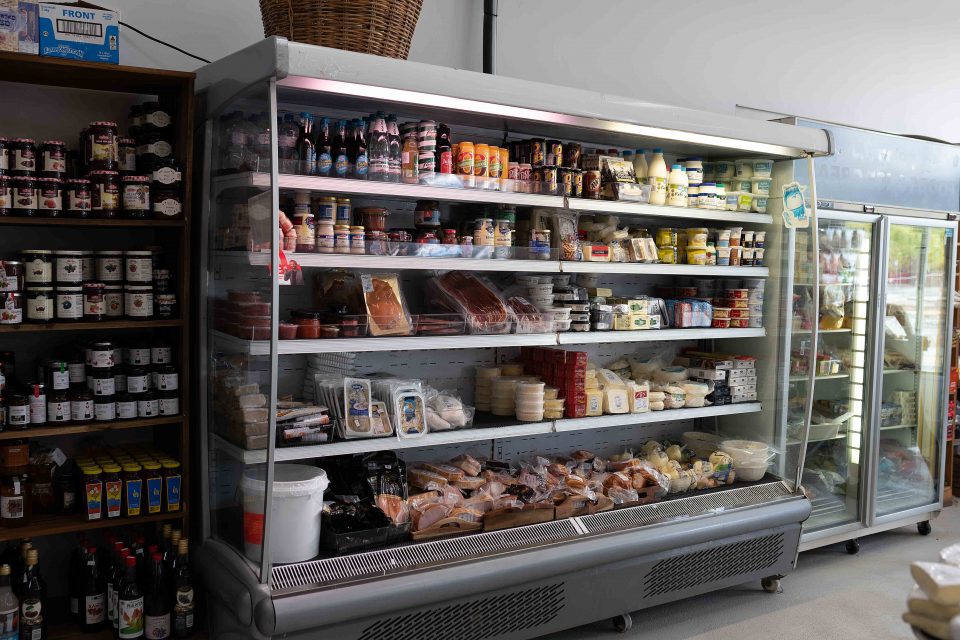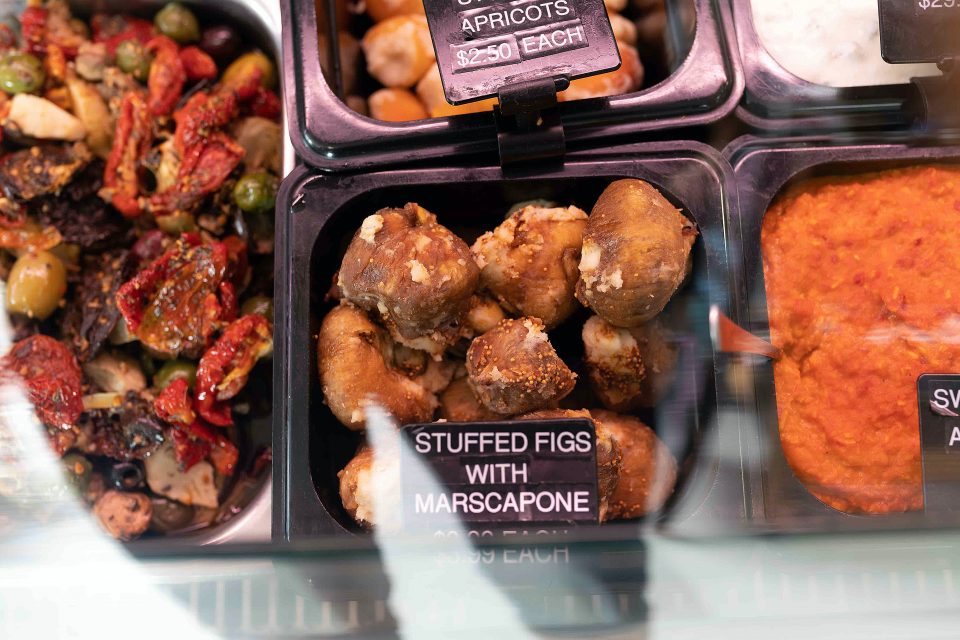 My last visit was to Market St Eats whose Instagram feed is populated with pretty breakfast plates. A modern, light-filled corner café that promises ONA coffee within, Market St Eats has two outdoor seating areas. The menu looks great, and the display cabinet holds sandwiches and decadent cake slices.
Having already had two strong coffees, I order a fruit juice with a gluten-free cake. I am not gluten-free, but the aesthetics of this cake seduces my eyes. It is dense and I can taste orange, coconut, and perhaps almond meal.
Market St Eats is known for its freshly made juices, and I ask my server to choose which juice I get. I am not sure which one I end up with, but my educated guess is that it is the 'market blend', with apple and pineapple juice and the after-zing of ginger. Very refreshing with that frothy top you get from freshly squeezed juice.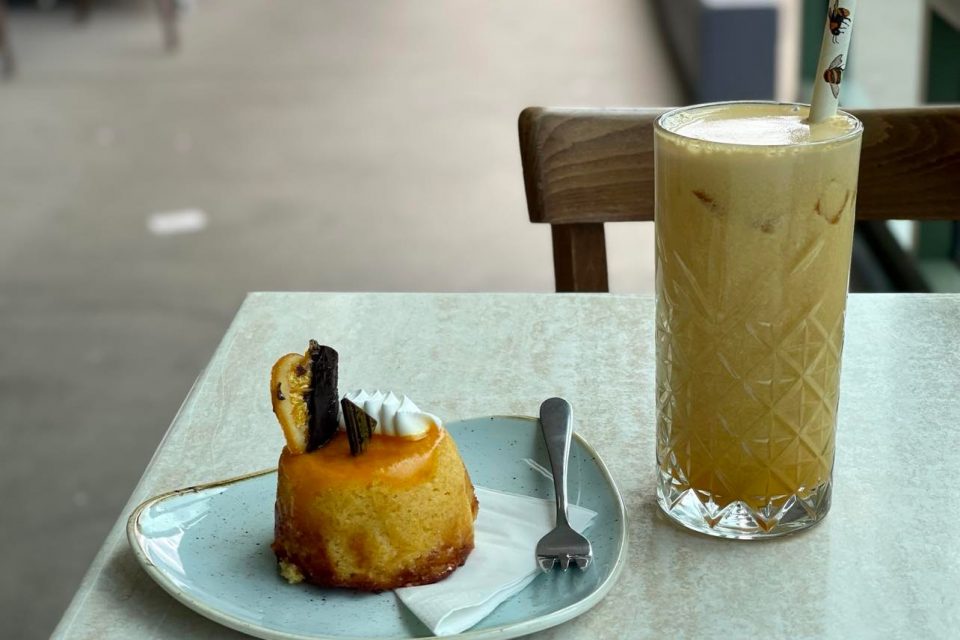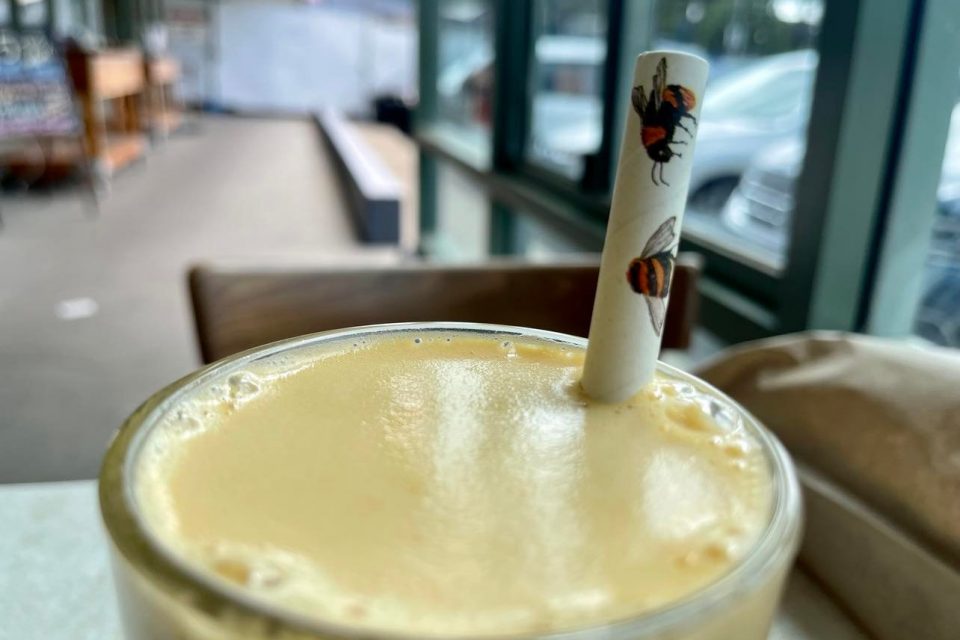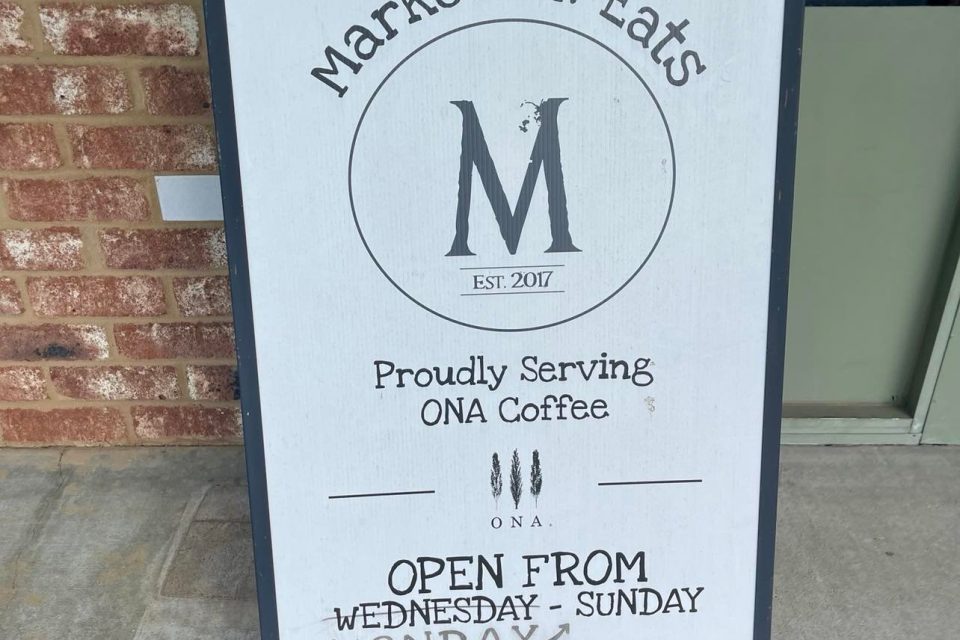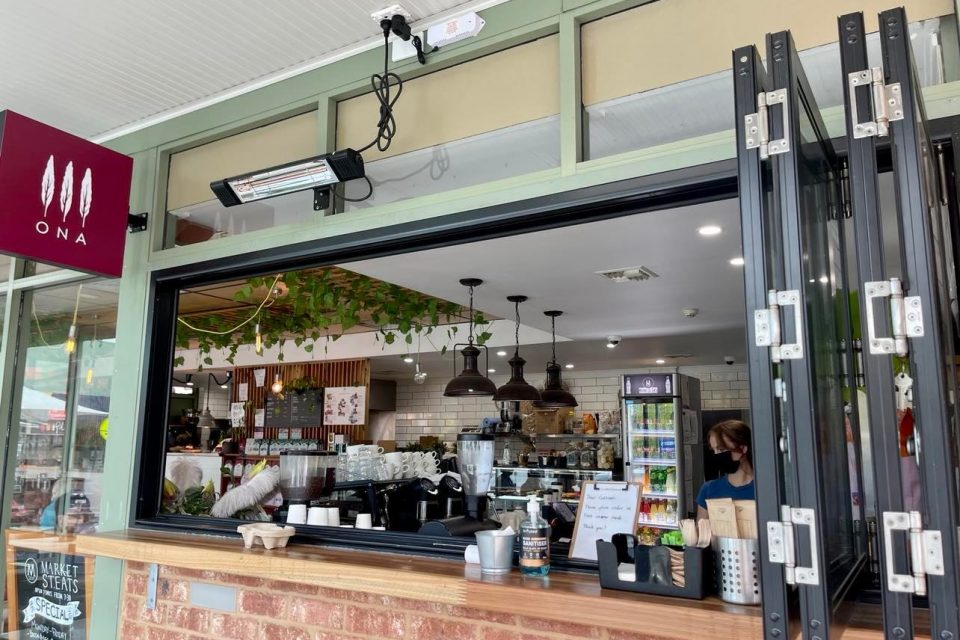 This is just the briefest glimpse of all the mouth-watering options available at the Belconnen Fresh Food Markets. Feel free to tell me what taste sensation I missed out on. I am here to learn!
The markets are located at 10 Lathlain St in Belconnen and are open from 8 am to 6 pm from Wednesday to Sunday.
Visit the social media links of each of the traders for their specific opening hours are.
Original Article published by Michelle Taylor on Riotact.