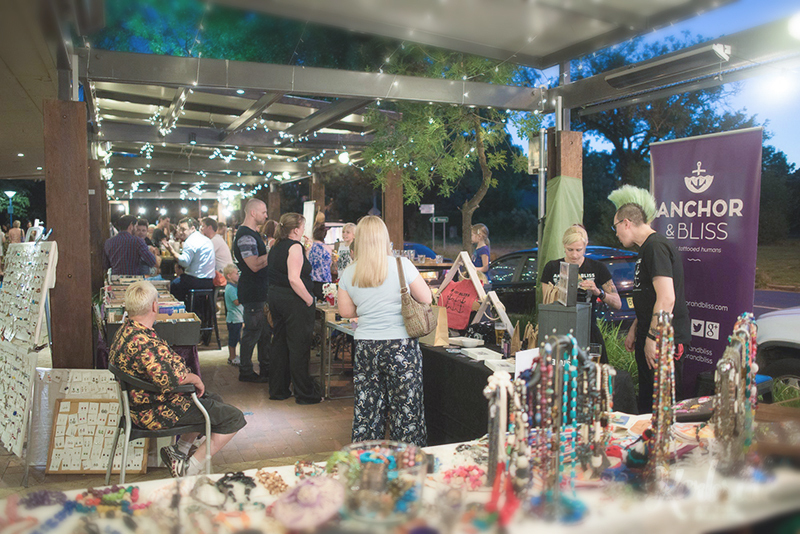 This evening, The Duxton at O'Connor is hosting their second Kerbside, a twilight pop-up market showcasing a variety of local art, crafts and vintage wares. The team are shaking the market scene up a little and doing things Duxton style.
"Kerbside will take over the entire alfresco area and create a real buzz and vibe. This is a great chance for people to shop local and support some very talented small Canberra businesses," says Paul Turner, Functions & Events Manager at The Duxton.
Shoppers will be able to grab a wine and enjoy live music as they stroll through more than 25 local stalls in the kerbside space. The first Kerbside was held in November and was a huge success, the atmosphere was electric and the locals loved it. Many of the stallholders will return plus there are some great new business now locked in. Kerbside kicks off at 6pm and runs until 10pm in the alfresco area.
Stallholders at the event will include:
Jane's Books
Bondi Wicks and Wax
Anne Tassie (Artist)
Janet's Interesting Articles
Your Inspiration at Home
Plus many more
The Duxton is located on the corner
of McPherson and Sargood Sts O'Connor.
Check out their Facebook Page