You might be familiar with Mr Papa and La Empanada, two fantastic food businesses that have been serving their Latin American delights to Canberrans for several years.
If you like their food, I'm pleased to let you know about the newest business to join the Latin American line up in Canberra, Chimi and Churri.
Unlike Mr Papa and La Empanada that now have shop fronts, although they both started with food stalls or food trucks, you can currently only find Chimi and Churri at the popular Haig Park Village Markets from 8:00 am until 2:00 pm on Sundays. They've been operating for about six weeks and they're planning on popping up at different events and locations around Canberra.
Take a trip to the markets to taste their offerings and you'll be greeted by the friendly faces behind Chimi and Churri – Augustina, Maria and Juan. The terrific trio was also behind the incredible alfajores (melt-in-the-mouth shortbread-like South American cookies filled with dulce de leche and rolled in desiccated coconut) by Milogna.
Unfortunately, the business is no longer operating, but I suggested the team should occasionally have them on offer at Chimi and Churri because they are amazing! The recipe is inspired by Augustina's dad, a baker in Argentina so you know it's authentic.
They all work full-time jobs, so they cook their Latin American dishes in their spare time. With a love of food and cooking, they wanted to bring some of their favourite Latin American food to Canberra.
Augustina and Juan are from Argentina, and Maria is from Venezuela, but if you visit Chimi and Churri, you'll find a selection of food from various Latin American countries with special items occasionally available. The team can also provide catering for private events with a bigger selection of food items on offer.
There are currently three main offerings on their regular menu, with a few variations of each available. Choose from chorizo, veggie or kids quesadilla, nachos topped with chilli con carne, cheese and sour cream and the star of the show, the choripan.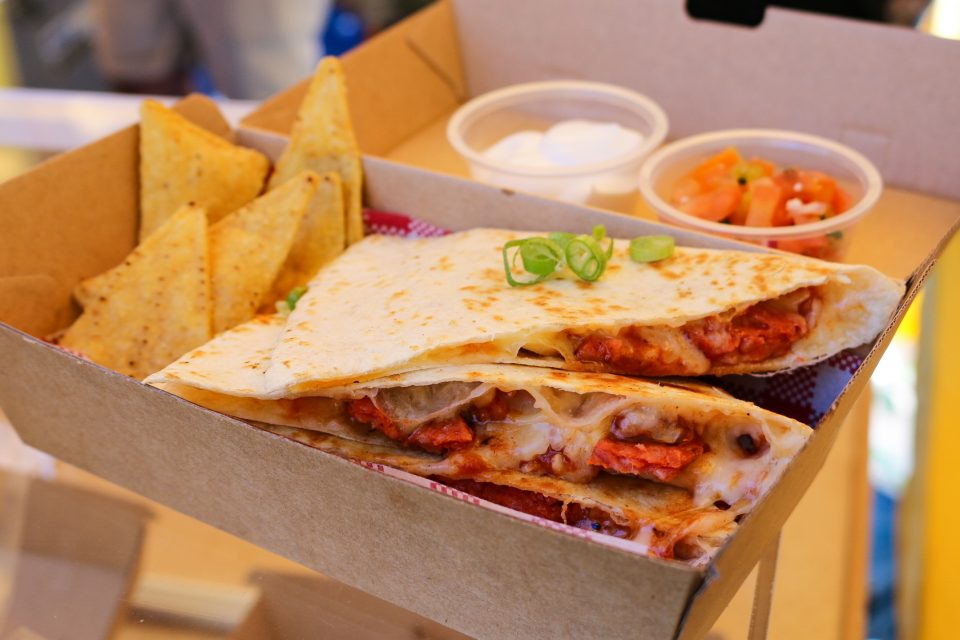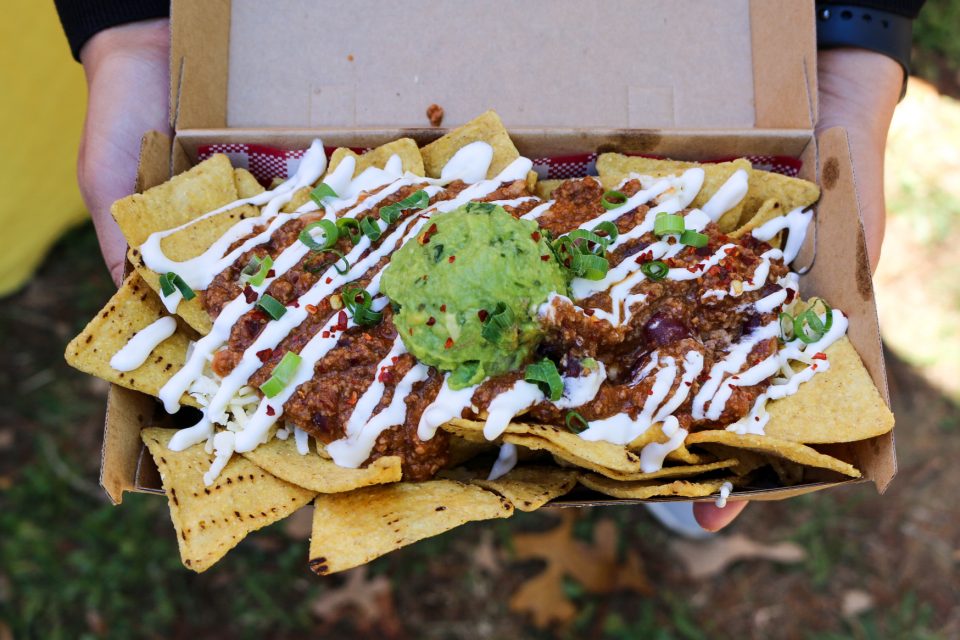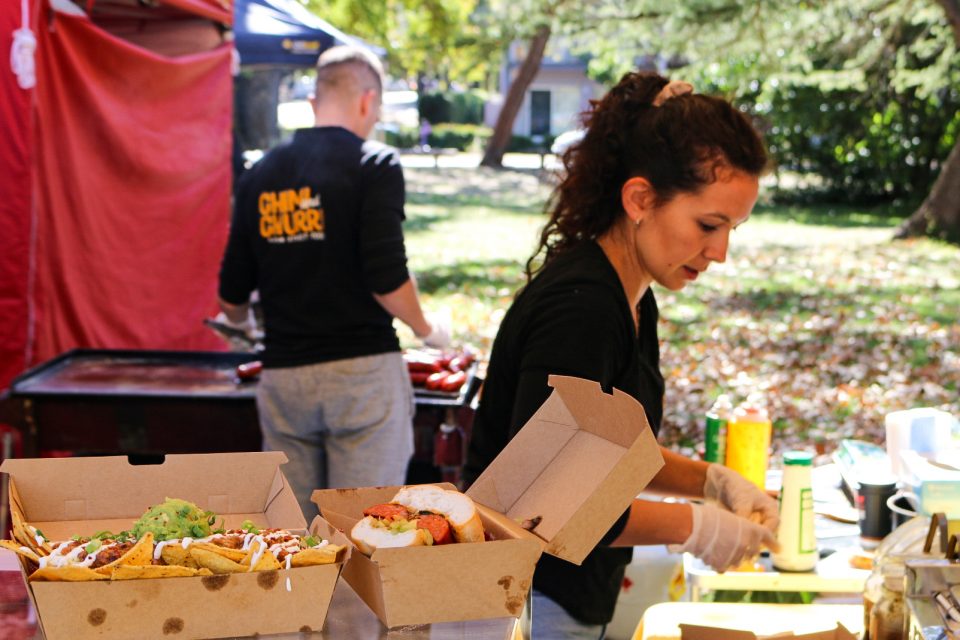 A choripan is a traditional Argentinean street food, a BBQ-style sandwich consisting of grilled chorizo on bread topped with chimichurri sauce. It's a simple sandwich with big flavours.
Chimi and Churri's version has lettuce, pico de gallo and a grilled smoky beef and pork chorizo topped with chimichurri on a fresh roll. They've also created an Aussie version with the addition of a fried egg.
If you're unfamiliar with chimichurri, it's an uncooked sauce of Argentine origin that's used both as an ingredient in cooking and as a table condiment for grilled meat. Argentinean chimichurri is usually made with chopped fresh parsley, oregano, garlic, olive oil, vinegar and chilli flakes, but as with most food, different countries have their own variation. Chimi and Churri have a mild option and a wild option with more chilli for those of us who can handle a little heat.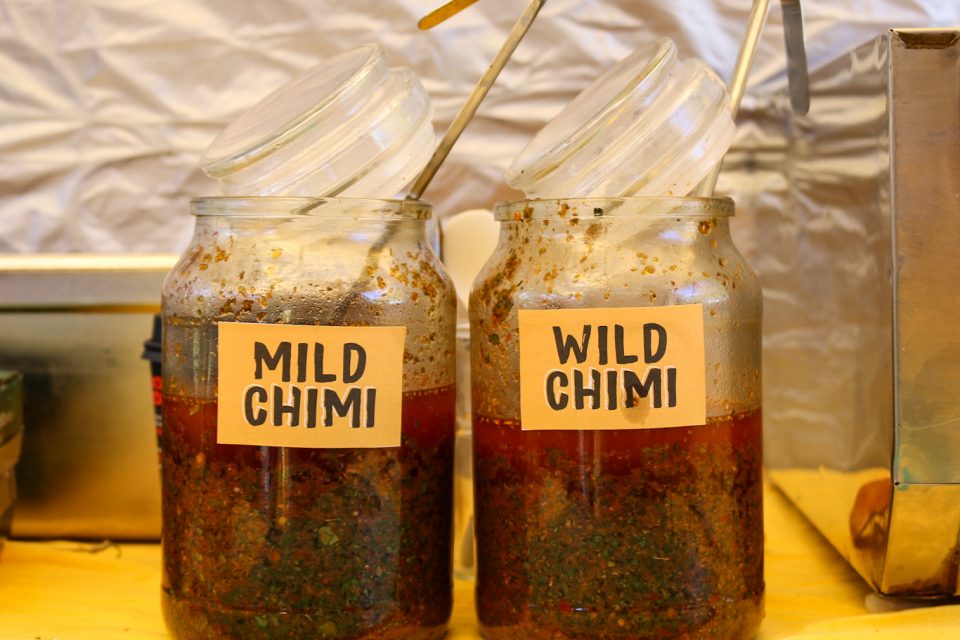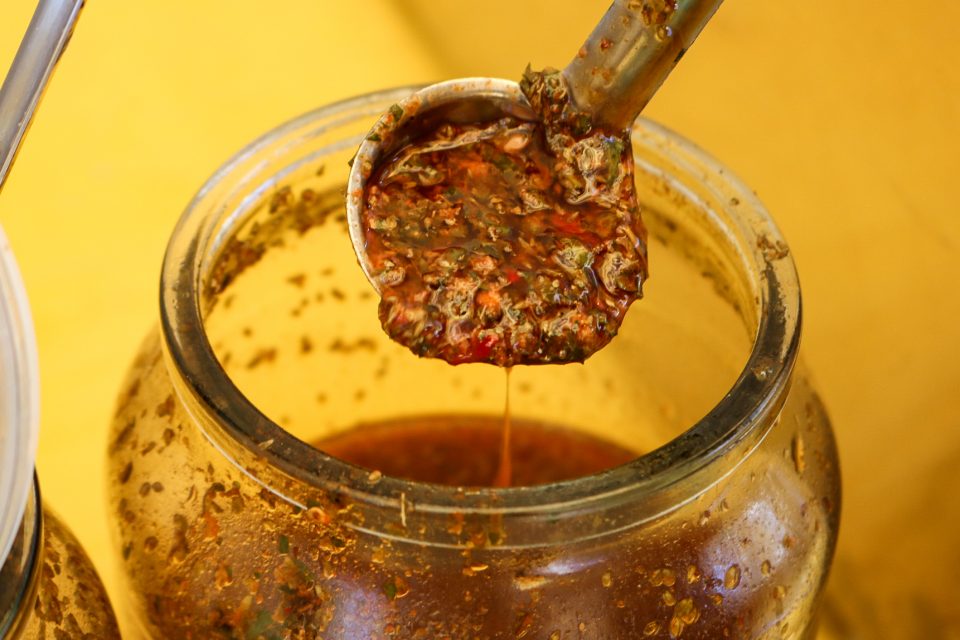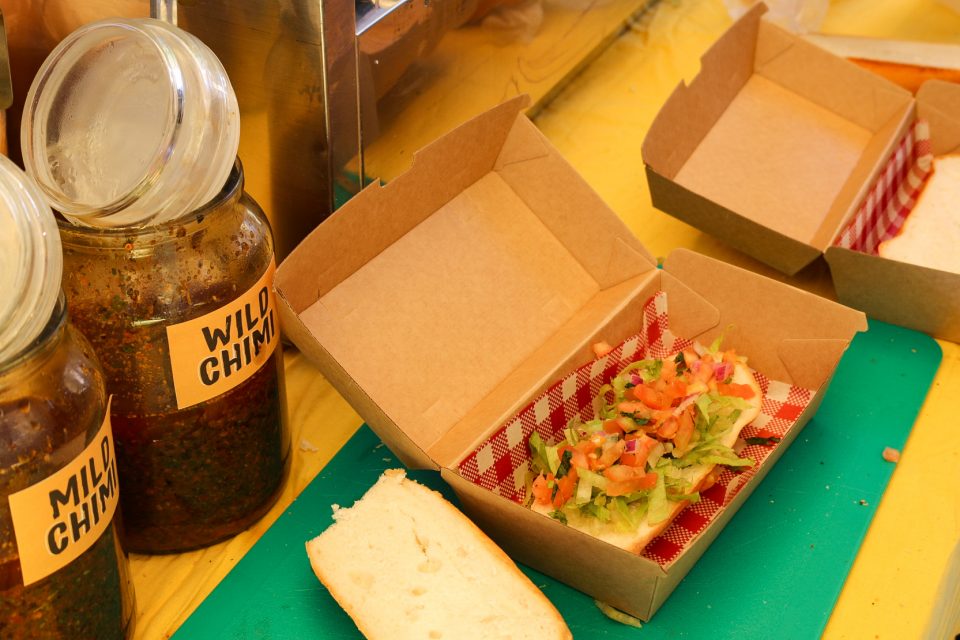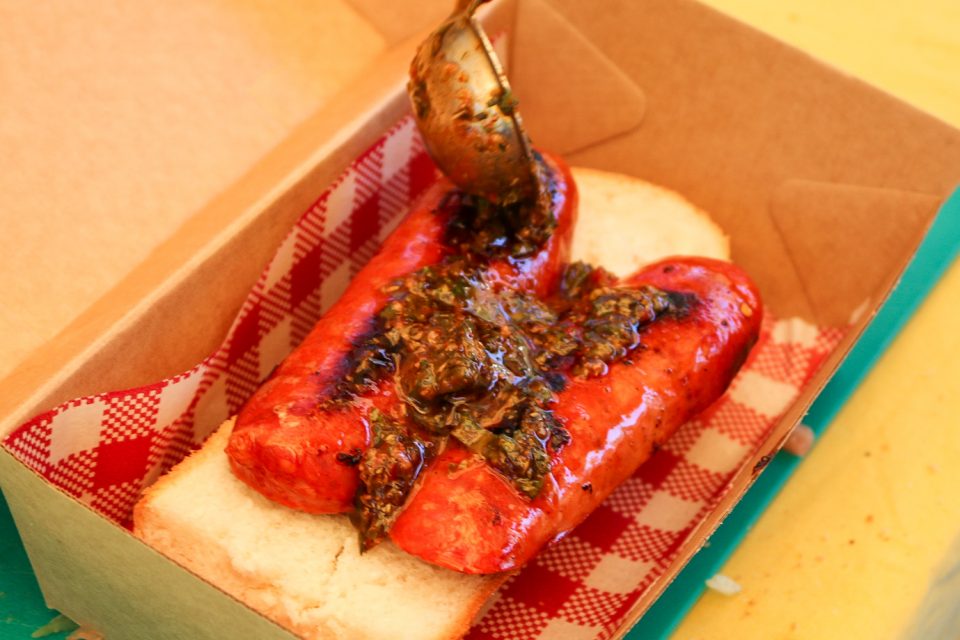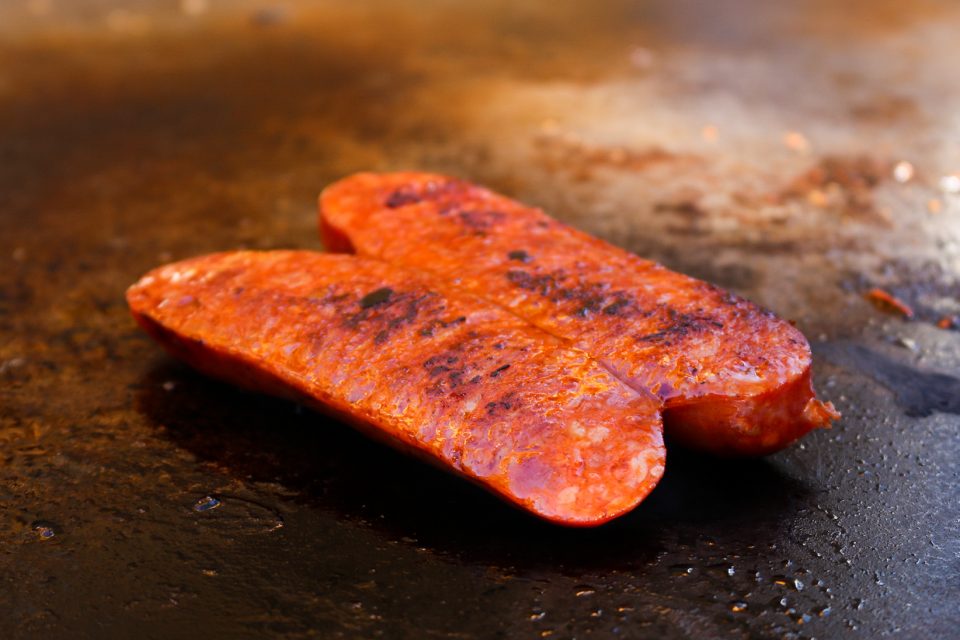 I've eaten lots of it, and I've made lots of it over the years. It's garlicky, tangy, fresh, a little spicy, and it is the perfect accompaniment with a perfectly cooked piece of beef … or on a choripan.
If you're familiar with Argentinean flavours and you've been to South America, one bite of the choripan will likely evoke memories or transport you straight back to your travels.
At first glance, it's a simple sandwich, but the flavours are mighty.
My first memory of a choripan was on a bus crossing the border from Peru to Bolivia. We had to get off the bus to hop on a boat to cross the river, and just as we were just about to board the bus, the waft of something delicious filled the air. It was dark and late, but a man was standing on the corner cooking up something delicious.
We didn't know what it was but ordered one anyway. Every bite was a party of delicious flavours dancing in my mouth. We later discovered what it was and consumed a chorpian every time we spotted one during the rest of our travels in South America.
The quesadilla and nachos are tasty, but it's the choripan that will make me a regular at Chimi and Churri. I'm excited to see what other Latin American dishes feature on their menu.
Chimi and Churri will be popping up at The Warehouse off Parbery St in Kingston on Friday, 30 April and Saturday, 1 May, where they'll also be trialling a special steak sandwich and a Cuban-style pork sandwich.
Find Chimi and Churri at the Haig Park Village Markets at Haig Park every Sunday from 8:00 am to 2:00 pm and follow them on Instagram.
Original Article published by Amelia Bidgood on The RiotACT.