The team behind award-winning Pilot has opened the doors on their second restaurant, Such and Such, a more casual – but still exceptional – space in the city.
Owners Ross McQuinn, Malcolm Hanslow and Dash Rumble have established Pilot as a fine-dining destination with people booking well ahead of time for a table at the Ainslie restaurant. But with their new location at Constitution Place, they're hoping to create a more relaxed atmosphere.
"Such and Such is more of a venue where you can drop in for a drink or a snack like a local," Dash Rumble told Region.
"You might even just think you're coming in for a snack and accidentally end up staying for dinner whereas Pilot you'd definitely plan to go there and have that experience."
Around half the seats at Such and Such are set aside for walk-ins, so don't despair if you can't book a table online. Proximity to the theatre is another bonus.
"We've always wanted to do something to involve pre- and post-theatre [service] because we love going to the theatre and we've never really thought there's something that can fill that void for us," Dash explained.
To serve this varied crowd, there's a mix of bar seating, outdoor chairs and tables, restaurant seating and a fuzzy olive green banquette that curves around a circular table, which is perhaps the best place to appreciate the fun and bright interior.
The space was designed by Mark Brook of mymymy architecture as his first restaurant project and everywhere you look there's something to catch the eye.
There are colourful glass installations, quirky artwork on the walls (most of which has come from Ross and Dash's house), and small ceramic cutlery holders depicting cats, radishes, pickles and dachshunds. And that doesn't even scratch the surface of the bits and bobs that are scattered around to pique your interest.
Executive chef Mal and Such and Such head chef Nick Peterson have created a neat little menu with the same attention to detail that makes Pilot so exceptional. Food can be ordered à la carte or choose the $100 set menu to try a range of dishes.
"We use a lot of Asian ingredients to season, but then we also are a little bit Italian leaning. We've got a pasta [dish] on as well. It's definitely within our style but the dishes are a little less complex," said Dash.
Standout dishes include the impossibly crispy fried zucchini flowers with the perfectly balanced acidic counterpart of salsa agresto and sardines, an excellent starting snack alongside plump oysters, tongue skewers with verde mayo and a bowl of crunchy spiced school prawns.
Blue Eye Cod in Crazy Water is a nod to a Southern Italian dish that serves fish in a broth made from seawater. The 'crazy water' in this version uses Japanese dashi and comes with sweet cherry tomatoes and white beans. It's a dish that requires a perfect balance of flavours and they've nailed it.
The side dish of smoked beetroot comes with macadamia cream, slivers of lightly pickled onion, nigella seeds and orange zest.
The flathead dish looks like a whole fish, but the spine has been cleverly removed and the meat is coated in a herby crumb. It's crumbed fish, given a proper glow up and it pairs perfectly with the 'zingy 2.0' (a nod to the staple salad at Pilot).
Dessert features a half kiwi fruit with the scooped flesh replaced with finger lime pearls and a creamy filling, topped with fennel and pistachio praline. It's a punchy little dish with a lot of flavour. Finish off with the excitingly sour limoncello granita and the digestif of your choice.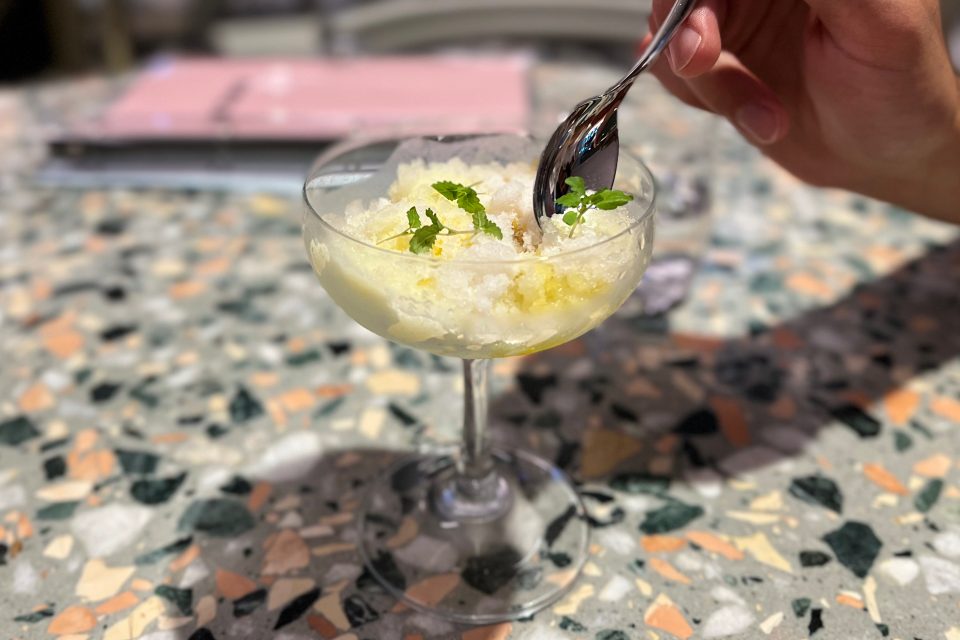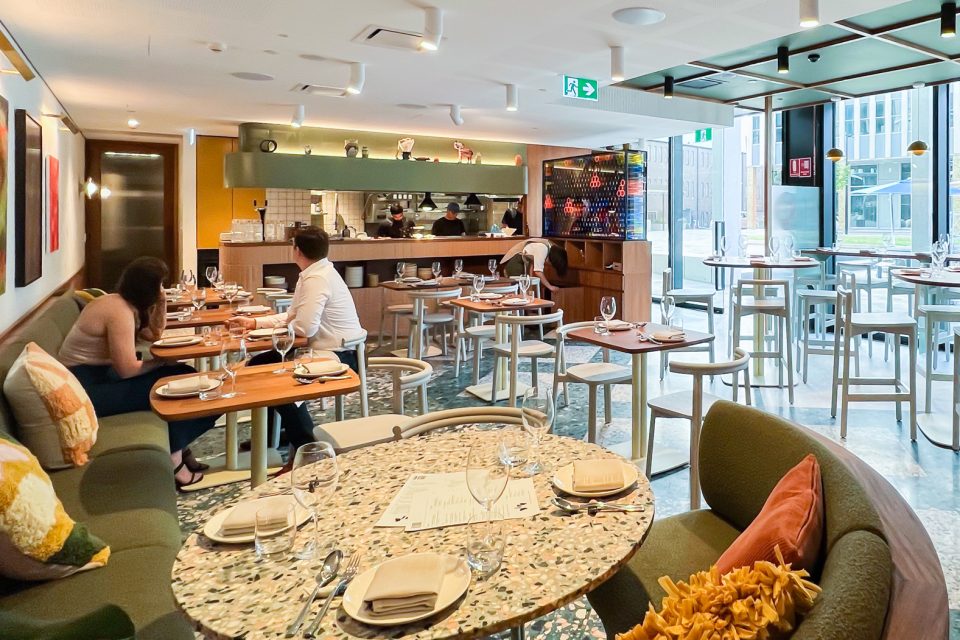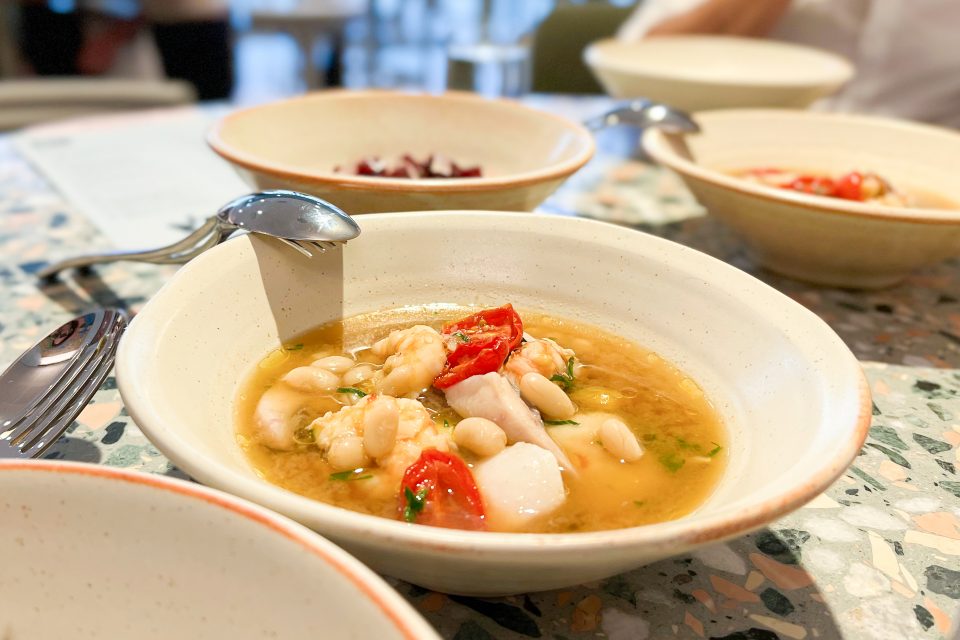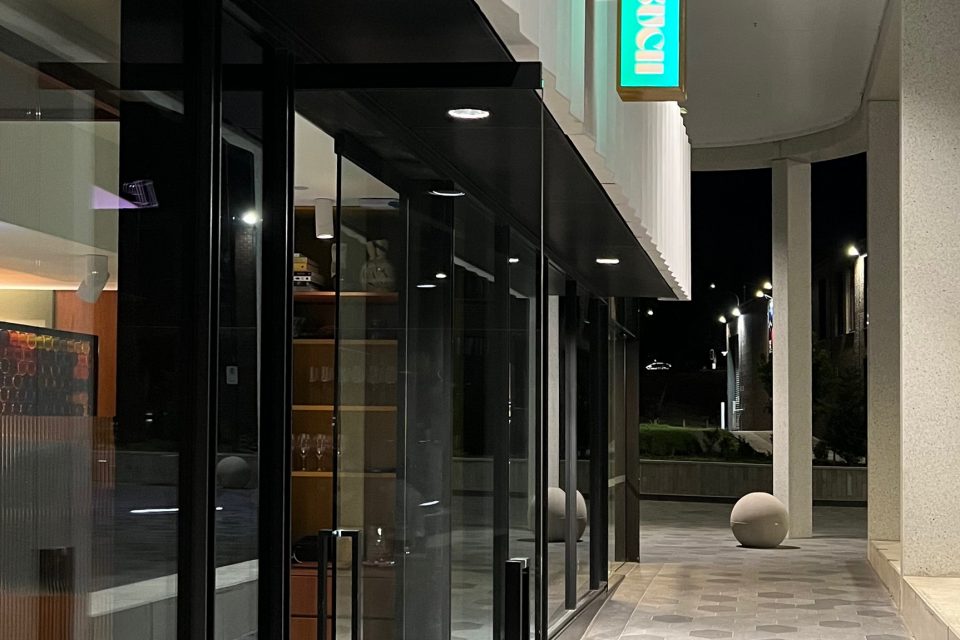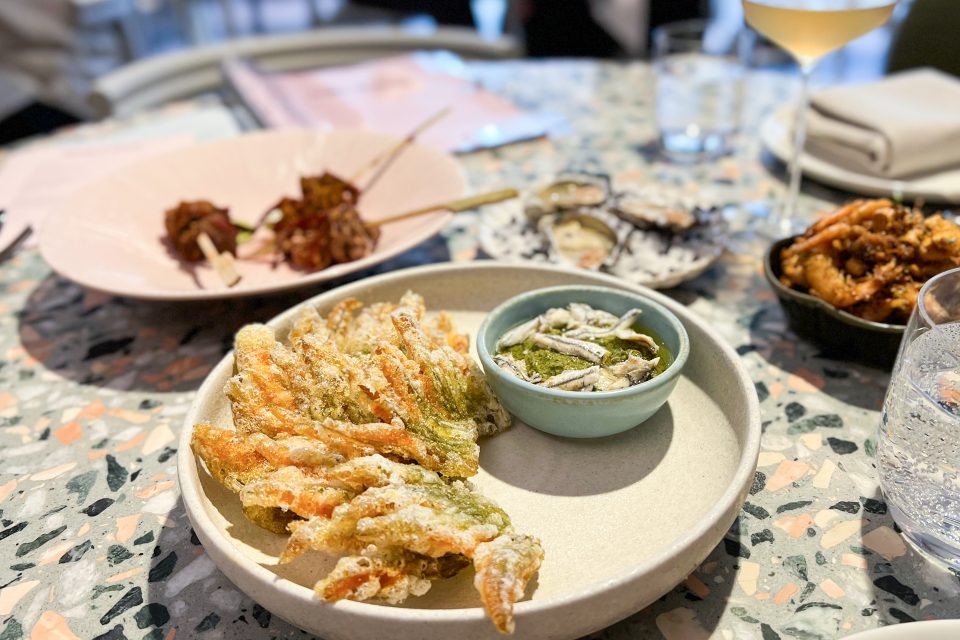 There's a small drinks menu with a selection of wines by the glass, beers, serious non-alcoholic offerings and house cocktails. Do yourself a favour and have the Such and Such negroni, or dive into the 25-plus page wine menu, which states "Wine should be accessible, not used to create exclusion or draw boundaries of superiority".
There's a strong emphasis on small, independent producers making low or no-intervention wines. The wine list also states a commitment to only purchasing wines from people who are 'working to improve the land they occupy'.
If you're feeling adventurous, put your trust in the knowledgeable staff, most of whom wear cute retro smocks in lieu of aprons and are genuinely excited about the variety of wines on offer.
Such and Such is a joyous adventure full of delightful dishes and expertly guided by some of the best in the business.
Such and Such is located at 8/220 London Cct, Canberra. It's open from 5 pm until late from Monday to Saturday, and for lunch from 12 pm on Thursday and Friday. Follow Such and Such on Instagram.
Original Article published by Lucy Ridge on Riotact.