If we had to be in lockdown anywhere, this city that is home to world-famous milkshakes, the umami fries of your dreams and the most sumptuous doughnuts imaginable is definitely where I want to be. Now there is a new oversized taste sensation in Canberra.
Before reading forward, ask your health app to calculate how many more steps you will need to take in order to indulge guilt-free in the dessert you didn't know you needed in your life.
What is this new deliciousness? Apple pie by the exclusively online Crack Bakery.
Before dismissing the concept outright, you should know that the crazy, big-concept geniuses behind Crack apple pies are Anna and Gina Petridis – formerly owners of the wildly successful Patissez Cafe.
"Around the COVID- 19 shutdowns last year, I came up with the idea to make an epic apple pie," Anna explains.
"Everyone loves apple pie, right? But I'd yet to see a sensational one. So, mum and I got to work. Mum is just so good with flavours; we really love rustic happy food and this pie ticks literally every box. I wanted it to be ridiculous, like a real-life version of a cartoon pie. A huge, puffy exaggerated crust; an epic dome in the middle stacked full of apples."
Anna describes a product filled with love.
The apples are hand-sliced because no machine prepares them precisely the way she wants. Each pie contains a kilogram of perfectly stewed and spiced apples stuffed inside the fabulous crust.
"When you open that box and see it for the first time, it really is a sight," she says.
"It sounds silly, but every time I eat one, I can't get over how amazing it is. Not too sweet, super more-ish, the apples still have body so they're not smushy. And that ridiculous pastry!"
During their Patissez Cafe years, the Petridis family really got to know what people want; they came to understand the kind of food experience customers want.
"I've found that 99 per cent of people just love being fed," says Anna. "They don't really care for fancy stuff. They want good, wholesome, filling amazing-to-look-at food. I want to bring the kind of food into people's lives that they couldn't do themselves and really leave a lasting impression."
Well, the apple pie certainly leaves a lasting impression on me. My first favourite part is the sugar encrusted pie crust edges. Crunchy, flaky, buttery with little bursts of sweetness from the sugar. My second favourite part of the pie is those tender, cinnamony ribbons of apple stacked high.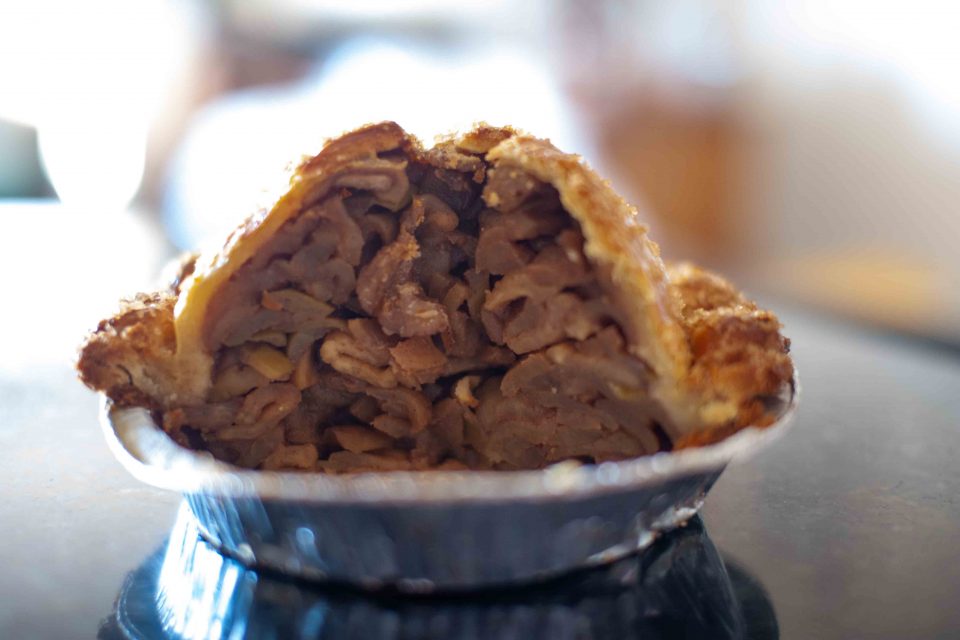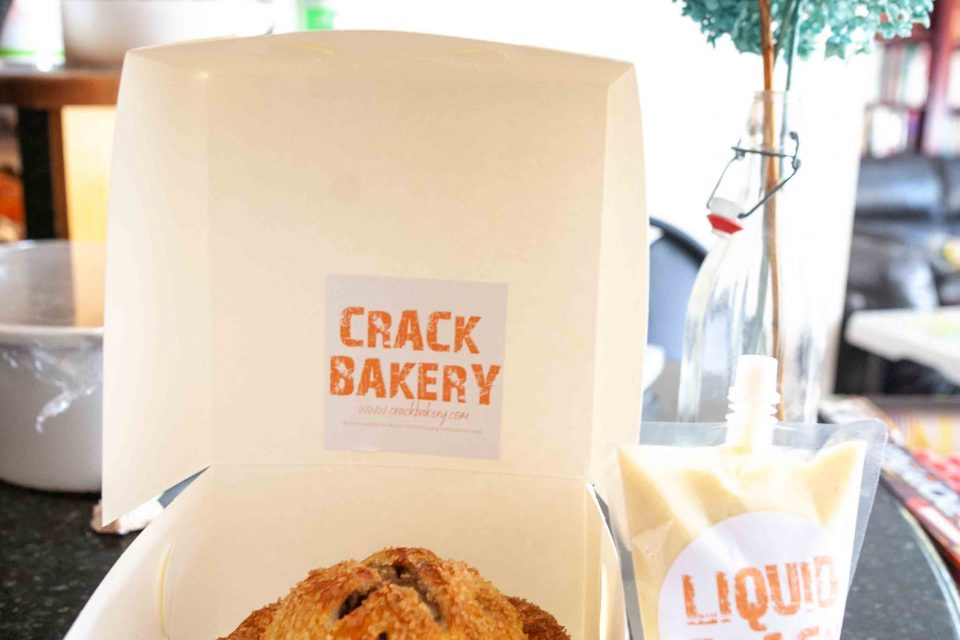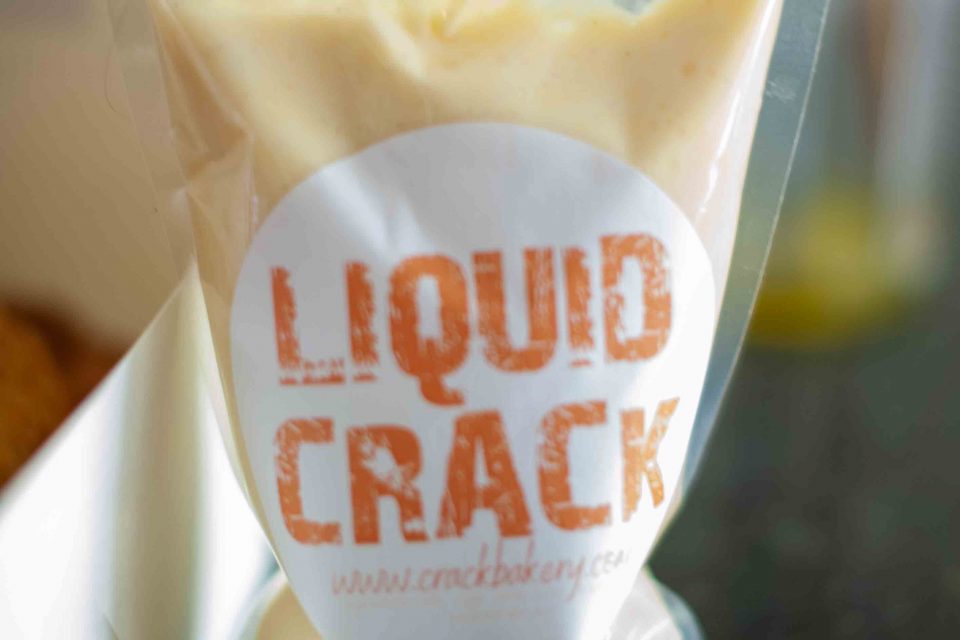 Crack Bakery's business has exploded, its reputation borne by word of mouth and social media. The bakery's pre-sale for Father's Day sold over 100 pies in a little under 2 minutes! Pouches of "Liquid Crack", hand-made, silken vanilla bean custard, the perfect companion to apple pie, are now available online.
How do you get your hands on some of this dreamy pie?
Crack Bakery has a "weekly drop" on their website, where they open orders with a limited number of pies.
"We've only been operating for a couple of months, but the weekly drop has become a full-on feeding frenzy! We are always sold out within 2 to 3 minutes."
On Mondays, orders open for the upcoming weekend. Saturday is collection day in Manuka. Alternatively, there is a contactless delivery option on Sunday.
Once they are in their planned larger space, the team will expand Crack's delivery capabilities up to Sydney and Melbourne.
"We'd like to start doing a monthly drop of pies in Sydney and Melbourne hopefully by October," Anna says. "We want to focus on niche products and do them perfectly. We will be bringing out more lines. We've got so many ideas in the pipeline! Everything will be limited edition and pre-order only. And you have to be quick. For us, it is all about quality over quantity and bringing people something they've never seen before."
Follow Crack Bakery on Instagram for all their news and visit their website to place an order.
Original Article published by Michelle Taylor on The RiotACT.