What is going on with all the fabulous new eateries opening up in Kippax? Top-notch burger joints, yum cha and late last year, Kolkata-born chef Bernard Lee added Bunny Beans Cafe to the mix.
I have arrived at Bunny Beans first thing on Saturday morning, keen to get a good coffee into me and dig into a plate of French toast.
When I step inside, the first thing I notice is the assortment of books, colouring books and games sitting on the ledge where you place your order. Bernard says he hopes kids will enjoy having an activity at the table, or that families can bond together over a game with their brunch.
The family at the table next to me certainly took the invitation. They chatter happily away and the dad is flicking through the Dad Jokes book he borrowed from the ledge. Periodically he chuckles out loud and runs a joke past his kids.
Bernard is thrilled to be running his own business after many years working in Canberra's food industry.
"I was the executive chef at Rydges; prior to that, I was a sous chef out at Pialligo Estate and also at QT," he explains. Bernard runs the Bunny Beans kitchen with chef Kerli Karussaar who comes from Monster Kitchen and Bar.
Our breakfasts arrive.
The Beet Around the Bush is as vibrant as a painter's palette with splashes of colour and textures. A lilac-hued arc of beetroot ricotta, studded with sesame and nigella seeds curls around a toasted slice of Three Mills sourdough. Generous lashings of avocado, steamed broccolini, poached eggs, watercress and a sprinkling of pepitas balance on top. Classic brunch flavours done well and presented beautifully.
The moment I clap eyes on the French toast, I know it is something special. These tastebuds of mine have encountered many, many French toast dishes, but this may be the best French toast I have ever had – crunchy wedges of cinnamon-dusted French toast with a tender centre. Soft, swirling dollops of salted-caramel mascarpone bring the wow factor to this dish. It is the unexpected luscious, fluffy texture of a component that is usually served in syrup form. A sour kick of yoghurt balances the sweetness. Orange segments, strawberry and grape slices add pop and tang. These are familiar and homely flavours, but each element is perfect and together they create an exquisite taste sensation.
Bernard says his regulars love soup, and his seasonal cauliflower soup served with a cauliflower steak was much loved. He and Kerli have just created a new soup experience: Pumpkin All, featuring a bowl of creamy pumpkin soup made from house-roasted pumpkin, a pumpkin steak, toasted pumpkin seeds and sourdough toast.
After a tasty, wholesome option? Try Kerli's Poke bowl (aka the Kerli Bowl). Bursting with goodness, it pairs carrot, seaweed salad, edamame beans, pickled cabbage, brown rice, and avocado with sesame dressing and toasted seeds.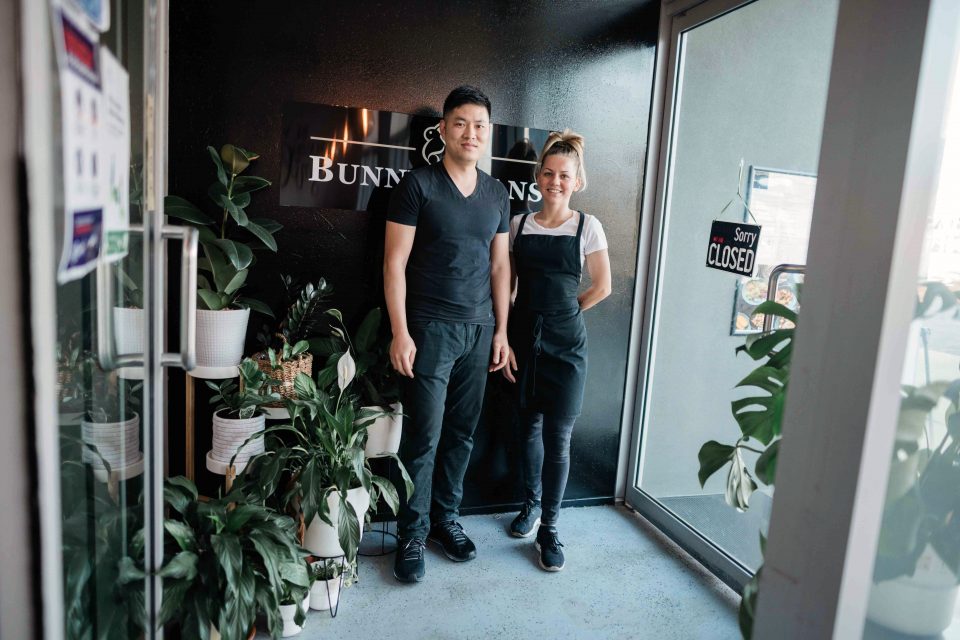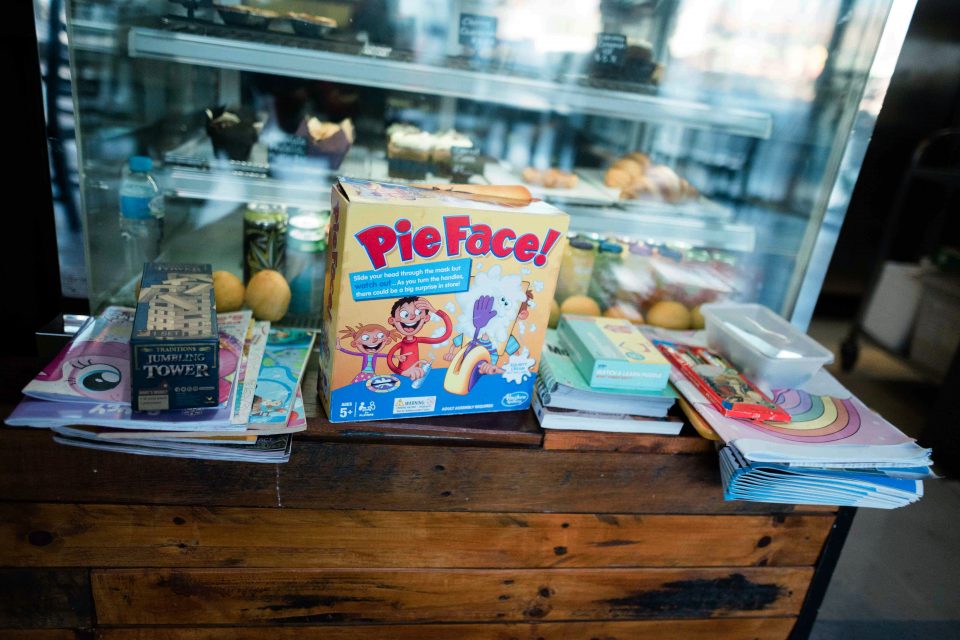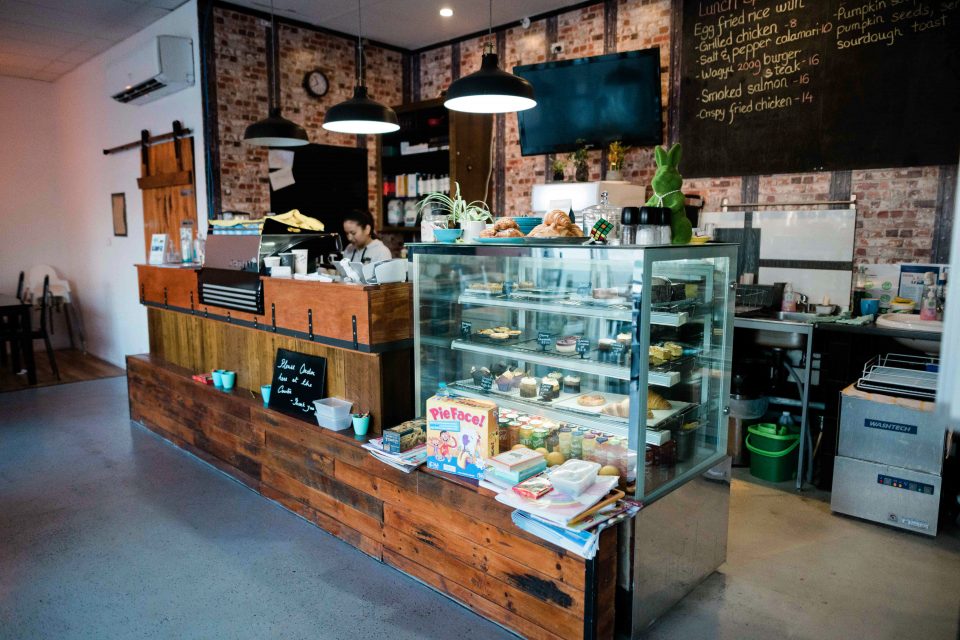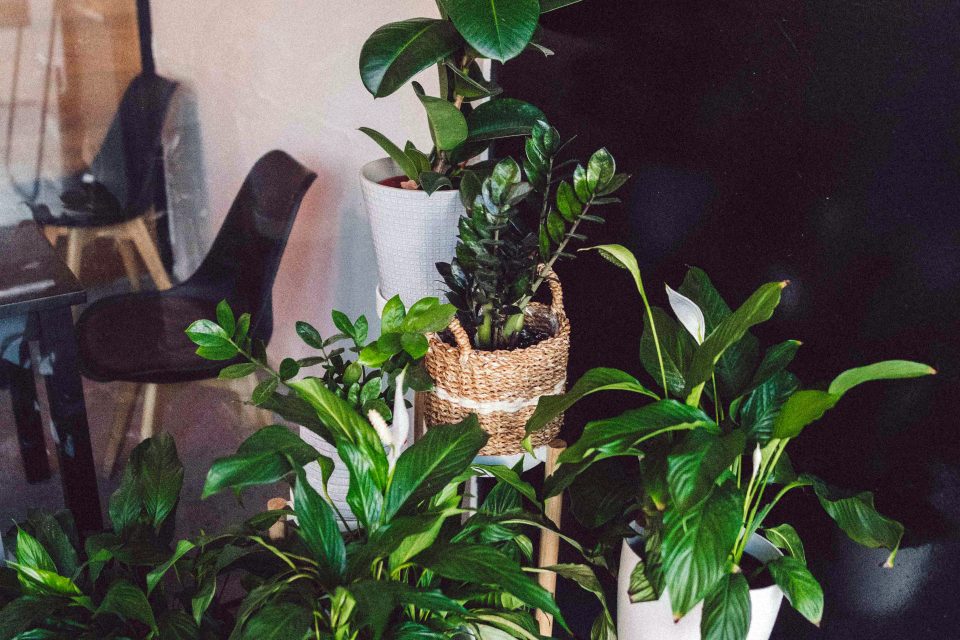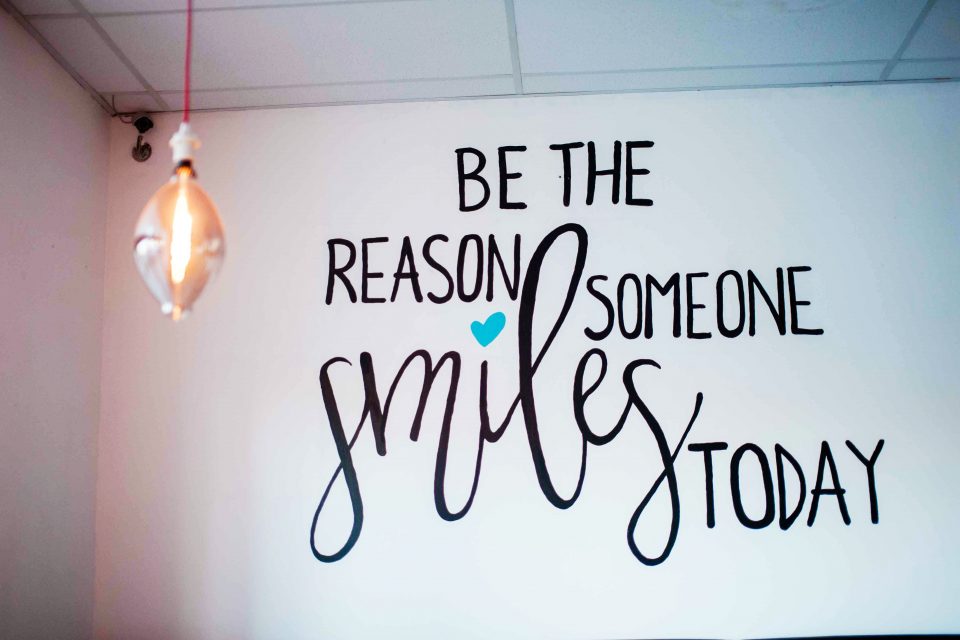 Bunny Beans is open later than most cafes, operating until 5:00 pm on weekdays. Take advantage of that extra hour with their $7.90 afternoon-tea coffee and cake deal. Bunny Beans use Black Mountain coffee beans and my cappuccino is bold, smooth and yummy. Many of Bunny Bean's cakes are baked fresh by Cornucopia Cakes.
Where does the cafe's name come from?
"I was looking for a friendly and inviting name for the cafe, something easy to recall," Bernard says.
"People at work called me Bernie. In the kitchen, most of the chefs were from different countries and from 'Bernie', co-workers started calling me 'Bunny'. My wife came up with the name Bunny Beans. She finds it catchy and easy to remember."
Bunny Beans is located at 16/64 Hardwick Crescent in Holt.
It's open from 7:00 am to 5:00 pm on weekdays and from 8:00 am to 3:00 pm on weekends.
Follow them on Facebook and Instagram to see what Bernard and Kerli are creating this week.
Original Article published by Michelle Taylor on The RiotACT.