This week we saw the future arrive. October 21 2015–the future day Marty McFly went back to in 1985–came and went, technically putting Back to the Future in the past. Confused? Don't be. All you need to worry about is getting on with your weekend, which is happening now. In the past (yesterday) we put together some things you can do to make the rest of your weekend (the very near future) feel just a little bit brighter.
BREAKFAST AT DOUBLE SHOT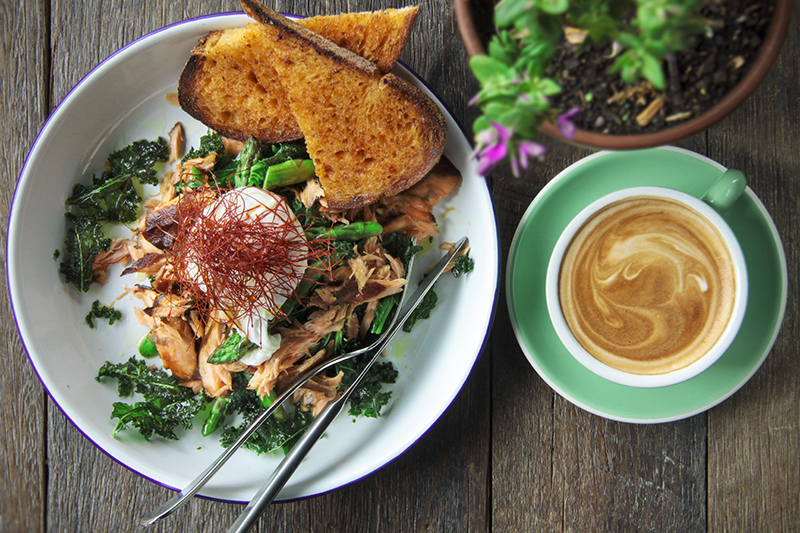 We suggest starting this weekend with breakfast at Double Shot in Deakin. These guys have got every breakfast trend covered from traditional breakfasty things all the way through to (so hot right now) paleo. And what could be more fitting to our theme this weekend than paleo? The diet that is actually borrowed from our past, when we were cavemen, and women, well you get the idea. So to get you in the mood for this weekend grab their Paleo breakfast, some delicious coffee and some good old-fashioned service from the guys at Double Shot. The food is always good here and the atmosphere is buzzing. In case you didn't notice, the photo we have included is not actually their Paleo breakfast. But hey, we can't go back in time, we already took the shot.
DRAGON DREAMING AT WEE JASPER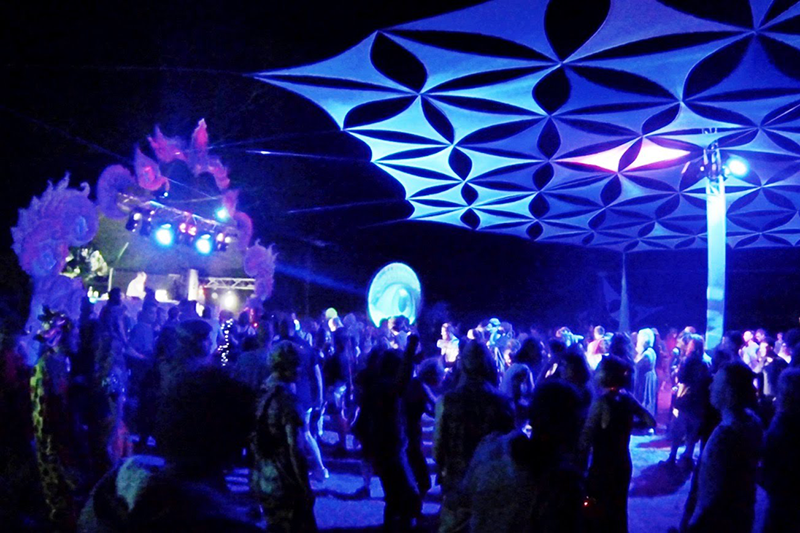 Psychadelic, futuristic, trippy hippy alert! The 7th Annual Dragon Dreaming festival is on this weekend, just outside of Canberra, in Wee Jaspar. It kicked off last night but the official opening is tonight and the festivities will run until Monday. For the uninformed, Dragon Dreaming is "An Outdoor Festival in October–it's kind of like camping; but with rad music, sweet art and maybe yoga." The theme this year is Beastly Beauties and Beautiful Beasts. Let's be honest, this is going to be like heading back in time to four days of flower-power, glitter encrusted hippy magic where dreams will be hatched, friendships will be formed for all of eternity and a whole lot of like minded individuals will come together to the beat of alternate dance music, peace, and general good vibes. This could be your mythical superbowl or you may just want to go and unleash your inner fairy and escape to another world for a day or four. And if you have any idea of where you are in time at this particular event, then you probably aren't doing it right as its all about the moment. Tickets can be purchased online.
CANDLE FESTIVAL AT PEACE PARK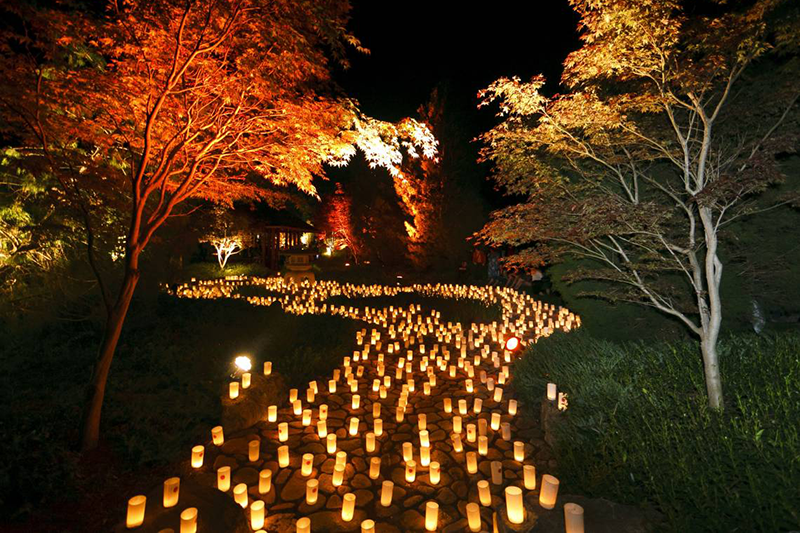 If you are looking for something a little more low key and measured, you can take part in the spectacular vision of 2,000 shimmering candles at the 13th annual Canberra Nara Candle Festival on Saturday 24 October. Celebrating 22 years of Sisterhood between Canberra and her homegirl Nara, this is definitely a peaceful event embracing Japanese and Australian cultures (so similar) which promises to take you back in time to when arts and crafts like calligraphy, lantern making, origami, ikebana and kite flying were fun. You can get your zen on by heading over to the Parliamentary zone for parking and catching the free shuttle DeLorean. Okay, it's just a bus. But it is free and it will get you to the Canberra Nara Peace Park sans plutonium.
CIDERFEST AT SIREN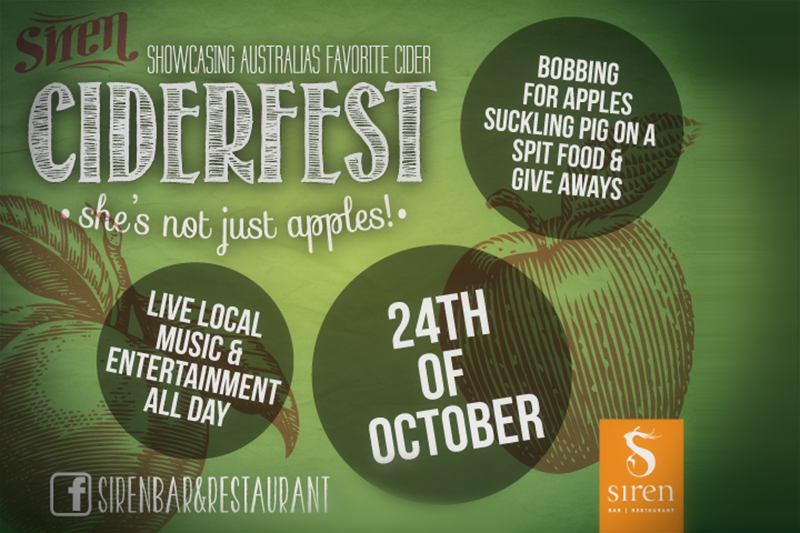 Ciderfest is back this year on Saturday 24th October from 11am – 5pm at Siren Bar, Gungahlin. If last year is anything to go by, it will be a day of bobbing for apples, suckling pig on a spit, live music, giveaways and of course cider tasting. Tickets are $30 which includes five cider tastings and your very own take home tasting glass. Tickets are available online or you can grab them from the bar just like you would have in 1985–if Siren Bar was around then, which it wasn't as Gungahlin was pretty much a paddock. We can thank our lucky stars it's the future and Gungahlin is now a paddock with a bar.
BEER GARDEN WITH BEER AT GREASE MONKEY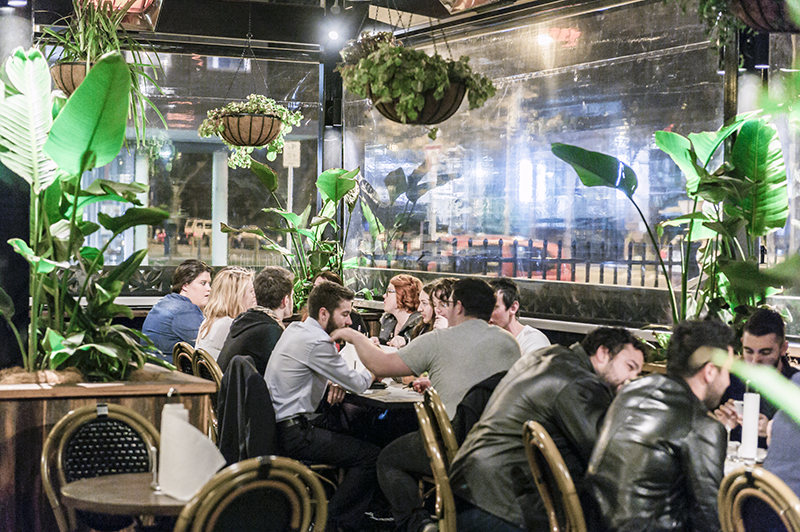 Greasy Monkeys will be excited to know that the beer garden is launching at Braddon's favourite burger joint on Sunday. Yes, this is a little back-to-the-future as people have been dining in the outdoor area since the opening but drinking alcohol has not been permitted due to licensing technicalities. So if you were sitting in the beer garden three months ago, you would have needed a DeLorean to drink a beer there. Well guess what groovers, it's officially the future and you can now do what was originally intended for this area–eat burgers, drink beer and, once you are lubricated enough to think it's a good idea, have a bit of a boogie in the sun. If the burgers make you go apesh*t, imagine what you can do on their beer.