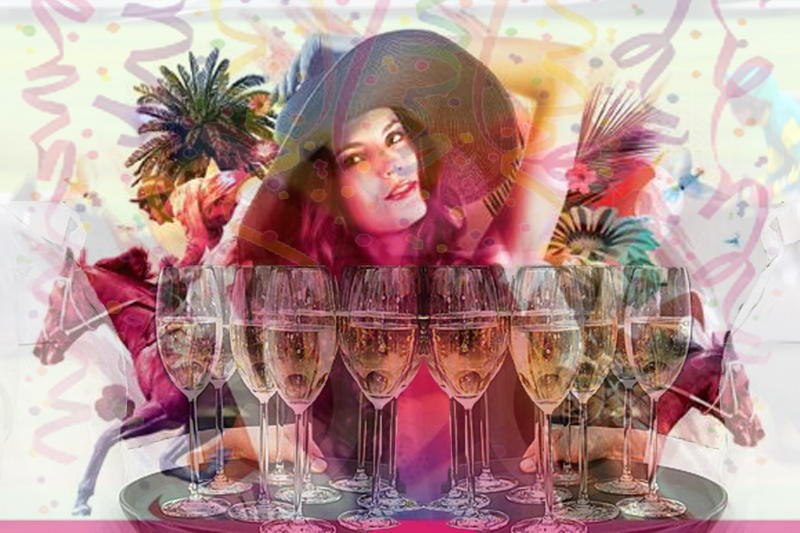 Aah, Melbourne Cup. The race that stops a nation–and most forms of common sense when it comes to fashion, drinking and betting. Each year, the first Tuesday in November flashes by, a colourful, messy flourish of horses, bubbly, frivolous betting, top hats and fascinators. From the Birdcage at Flemington to the local pub at Cootamundra, guys suit up and girls, ahem ladies, break out their Melbourne Cup best in what could best be described as a bazaar, exotic mating dance, fascinating and birdlike to say the least. If you are looking for a more sophisticated version of Melbourne Cup day, we have put together a list of five things you can do. And let's face it people, it is a rare bird indeed who actually picks the winner and ends the day in a sophisticated way. We can't promise you a winner but we can give you the hot tip on where to be this coming Tuesday if you are not at the track.
1. HYATT HOTEL CANBERRA
If you feel like highballing at the Hyatt they have a few tables left in The Federation Ballroom. Tickets are $125 or a table of 10 for $1250. From 12 – 3:30pm the sparkling will be flowing throughout the three course menu, fashion show, live DJ, and racing up on the big screen all hosted by Prime7's Daniel Gibson. The Hyatt tells us they are the only public venue in Canberra with on-site TAB betting facilities.
Bookings can be made via 6269 8898, 0423 581 168 
or email [email protected]
2. HOTEL REALM
There are limited seats available at the Hotel Realm Garden Party. $135 per guest will get you a three course lunch inclusive of beverages, platters of seafood, antipasto and Champagne G.H.MUMM on arrival, a decadent dessert buffet station, live entertainment, Fashions on the Field (or in the garden, as it were) after party, prizes & giveaways. The major prize is two tickets to Stakes Day, which includes exclusive access to the Perch Marquee, front row of the Birdcage. The Ostani Spring Racing Carnival sold out over a week ago, so the atmosphere should be pretty great with the 'Don't you know who I think I am' crowd strutting their stuff all over Hotel Realm. But really, on a serious note, this is probably the place to be. If you can get a ticket.
Contact Renee on 6163 4710
or email [email protected]
3. THE PAVILION
Pavilion Hotel is a little hidden oasis just outside of the city. The fully developed indoor garden (it's more like a tropical rain forest sans rain) will serve as the backdrop for their Melbourne Cup Luncheon. $115 will get you a three-hour drinks package, three course buffet lunch, fashion parade, sweepstakes, access to online betting, and prizes on the day including best dressed. An exotic setting for all the beautiful birds Melbourne Cup day attracts.
For more details, check their Facebook page
4. QT CANBERRA
QT Canberra will be hosting their Melbourne Cup Gala from 12pm at the Capitol Bar & Grill. "The feast of a lifetime" will be accompanied by a glass of bubbles, for just $125 per person, with the after-party kicking off at Lucky's. Punters are advised to "dress to impress" so dust those bow ties and fascinators off and make your booking. Our tip: If you can't make the lunch don't miss the afterparty.
Bookings can be made at 6247 1488 or
Check their Facebook page
5. JOE'S BAR
The very new Joe's Bar at East Hotel are putting on an all-inclusive Italian Long Lunch for $185 per person, $175 for bookings of 10 or more (that's actually a deal). Included in this price is a pretty comprehensive 4 hour drinks package, lunch, free Wifi for online betting, full race coverage on the big screen, sweeps, live entertainment and prizes. This setting is a little more intimate for those who want to avoid the hoi polloi and celebrations will continue on into the evening with Bollinger Magnums available to purchase for $150 just in case a bottle isn't enough.
For bookings, call 6295 6925 or email [email protected]
Check their Facebook page