Happy Ending café and sandwich bar opened its doors in Fyshwick in August. The name is a cheeky play on the building's past – it once housed (ahem) the Lollipop Lounge.
Today, the café serves locally roasted coffee and a rotating menu of sandwiches, sweets, pastries and savoury bites ideal for a quick lunch.
Happy Ending is the latest collab between friends Kent Nhan and Greg Lally of XO and ILY restaurants and Frank Iannelli of Alpha Fresh Foods. Iannelli and Lally are also partners in plant-based food venture, Vood. The idea for the café came about when the team transitioned their New Acton venue, ILY (note that the sun has since set on ILY), into an evening venue.
"We now had an incredible coffee machine sitting around doing nothing," says Nhan. "But the bigger problem was that we also had about 100,000 ILY branded coffee cups in storage with no purpose."
When the friends realised sufficient space was available next door to Vood on Gladstone Street, the solution seemed clear – start another café!
"Some menu highlights thus far include Nonna's meatball sub, with meatballs and tomato Sugo handmade by Frank's mum, as well as a cold 'mac' sandwich of wagyu pastrami, mac sauce, lettuce and pesto," says Nhan. "That one originally made a name for itself as a favourite staff meal at XO, with the mac sauce recipe derived by our head chef AK."
Other menu items include an elevated ham and cheese croissant using provolone cheese and premium pastoral smoked leg ham, a Caprese panino and prosciutto panino, and classics like an almond croissant, jam doughnut and sausage roll.
Happy Ending is managed by Camila Paloma and Mia Hubble, with Nhan using his experience and expertise to oversee the changing menu offerings.
"We wanted to have a bit of fun with the name and the venue and not shy away from its history," says Nhan. "But we also believe it's a bit of a happy ending for the building as well, which gets to live on in a completely new format. It's another reason for people to get excited in Fyshwick and one that we can all enjoy."
On my visit, we select a couple sandwiches from the display cabinet. The vegetarian panino is an impressive size. A big hit of fresh basil and pesto with gorgeous tender chunks of mozzarella, thick slices of ripe tomato and strips of marinated eggplant, all wedged into a beautiful Italian bun.
It is superb as it is, but when Camila offers to toast it for me, she transforms it into easily the best sandwich I have had in months. The crusty bread now has a massive pesto-y crunch giving way to the sweet tomato and bruised basil with molten mozzarella oozing out from each bit in highly satisfying strands. Absolute perfection.
The other sandwich we try is the Hot Salami Boi. The squarish bun looks top heavy in its bun-to-filling ratio, but the gloriously pungent salami and the acerbic cheese within pair well with semi-dried tomatoes and peppery arugula and are not overwhelmed by the bread at all. Again, this sandwich would be next-level toasted.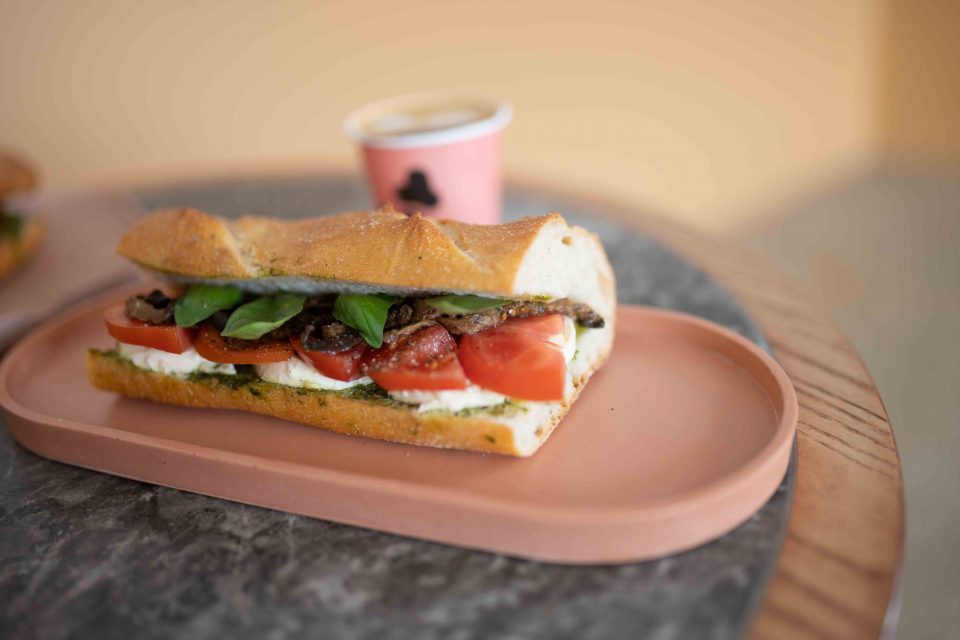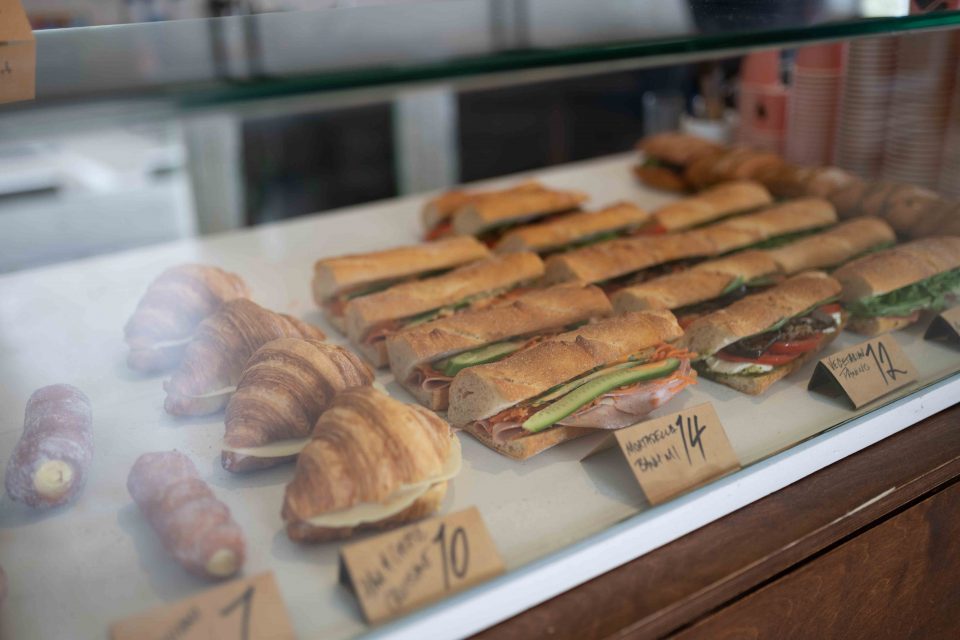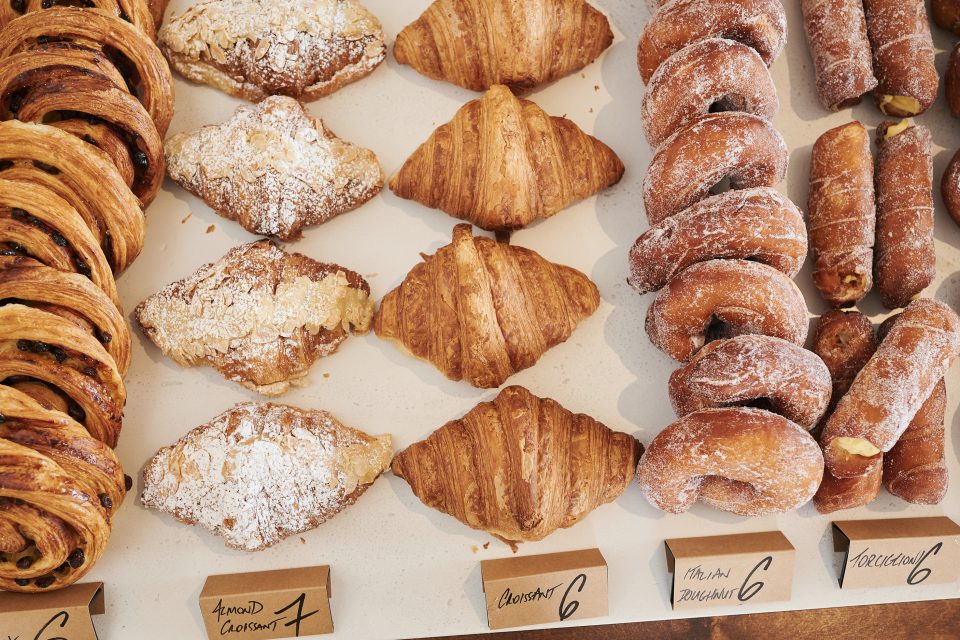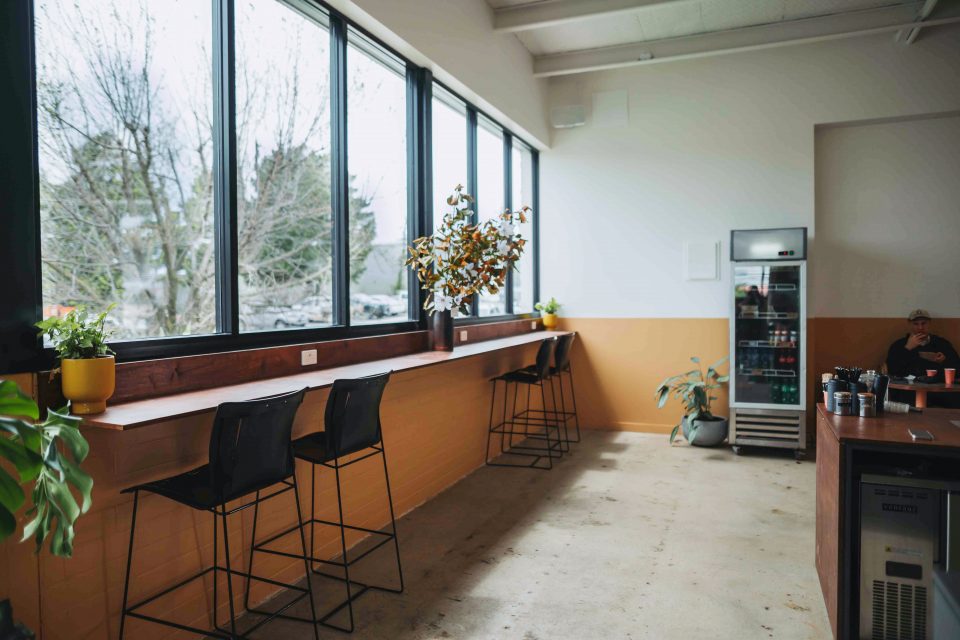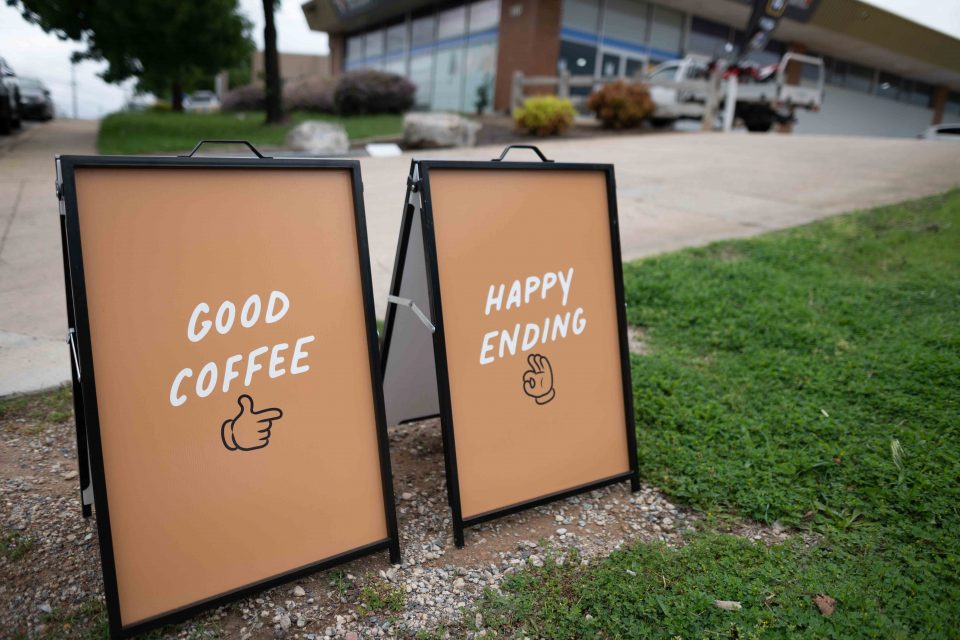 We go halvies on a golden fried Italian doughnut that is more robust and dense than its Australian cousin and dusted in the finest sugar. I imagine that dipping it into a black coffee might taste kind of incredible.
Barista Nick makes a smooth, rich latte and kindly gives me some latte art tips when I come over for a sticky beak.
Happy Ending is located at 106-108 Gladstone Street in Fyshwick. It is open Monday to Friday from 6:30 am to 2:30 pm.
Follow Happy Ending on Instagram and Facebook.
Original Article published by Michelle Taylor on Riotact.