Our North Quarter Instagram competition kicked off this week with a bevy of awesome food shots being shared on the #northquarterCBR. A big thanks to all the Canberra snappers who shared their meals with us this week and for hitting the North Quarter hot spots for your daily sustenance.
The competition runs for 12 weeks and a winner will be announced every 4 weeks so there are plenty of chances to win; or at the very least, increase your insta-followers. Here are the first three finalists we've chosen to go in the running to win a $200 Canberra Centre Gift Card:
Thanks @cbrjulie for this Kung Po chicken shot from the CBD Dumpling House. Nicely focused…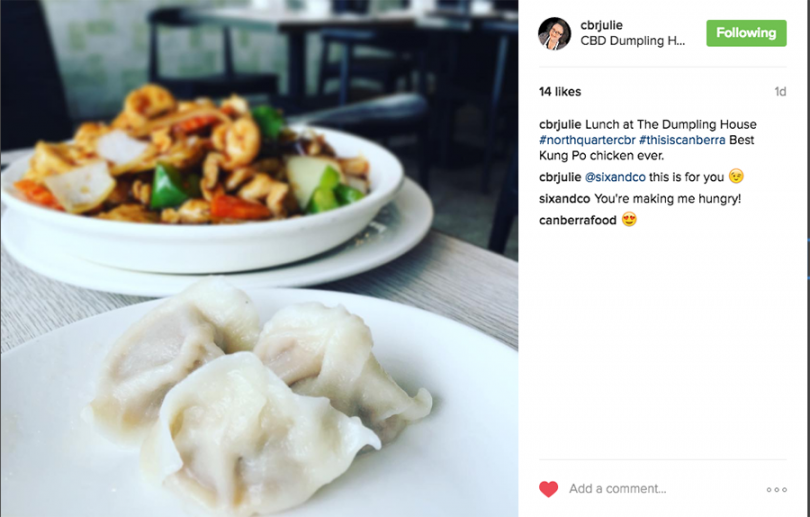 @spoonfullofcanberrs highlighted a lovely texture and colour to this noodle soup from Papparich…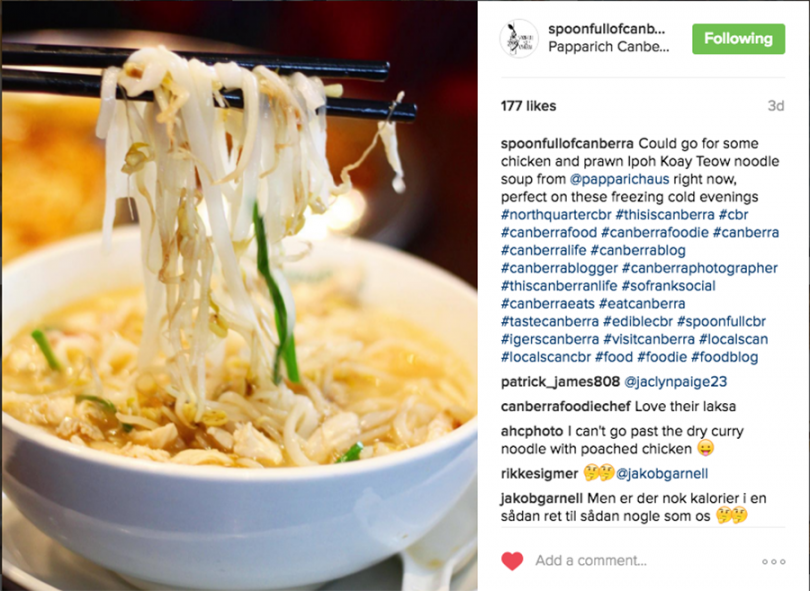 We're loving this colourful top down shot from @canberrafood at Soi Noodle Bar…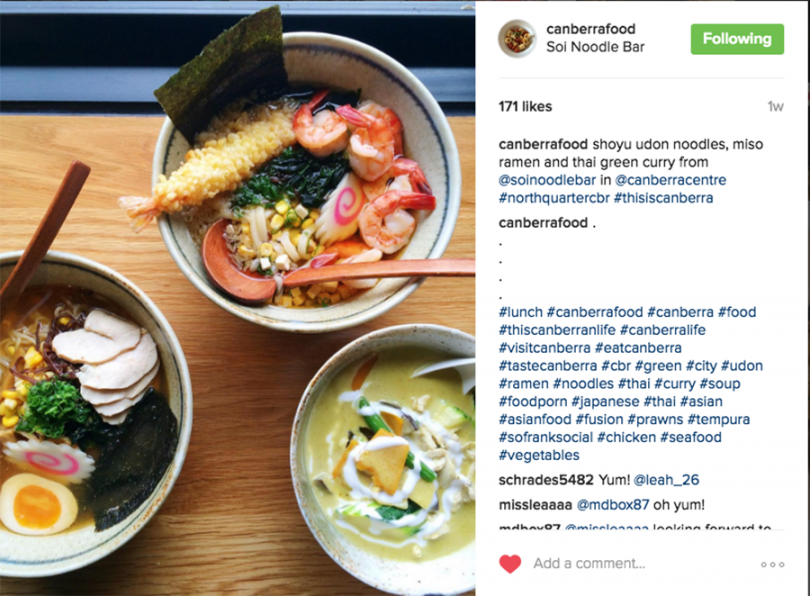 No need to feel blue. @liveinliving enjoying brekky stuff and great coffee at Coffee Lab…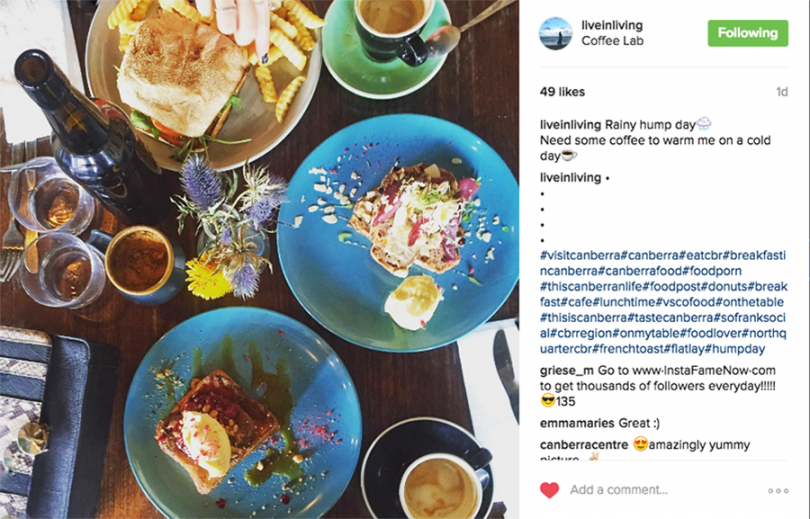 Thanks to all for contributing. We will let you know our first winner on September 16. In the meantime, there is no limit to the number of times you can enter. So keep those pictures coming through on #northquartercbr and #thisiscanberra with your food from any of the participating restaurants.