When a café not only surprises you with their twist on a familiar dish, but also has you wanting to recreate it at home, they are onto a good thing. The sneaky bite of my friend's apple and cinnamon scones with chai drizzle a few weeks ago had me falling back in love with Adore Tea for the first time in years.
Adore Tea's husband and wife team, Aman and Naz, moved to Canberra from Kuwait for educational opportunities for their daughters. They came expecting to walk into a thriving business with Adore Tea but, on arrival, the couple discovered that it had fallen into financial difficulties. All alone in a new homeland, with dependent children relying on them, Aman and Naz did not have the luxury to do anything but pick up the pieces and rebuild.
They started from scratch, working out of a Mitchell warehouse with a small retail store. At the same time, they began to familiarise themselves with the nuances of tea. It was a steep learning curve.
"Before taking over this business, I knew only two teas – green tea and black tea!" Naz says with a laugh. In 2017, they converted a garage in front of the warehouse into a small tea-room, providing simple dishes like scones and banana bread. As customers became regulars, Naz increased their tea range and introduced high tea to the menu.
When the opportunity arose to work out of the original tea-room space in Gold Creek, they felt ready.
Walk into the light, airy tea-room, and after placing your order, take time to browse Adore Tea's range of teas – more than 200 of them! Naz, it turns out, has a knack for blending teas and for creating tea-infused dishes.
"Over three-and-a-half years, I have seen many of my tea blends win awards," Naz says. "It's like chemistry. My brain doesn't stop thinking about matching flavours."
Last year she submitted 10 of her teas to Golden Leaf, the country's most renowned tea awards event. Nine of her submissions won awards. Their food and beverage menu won Gold for 'best tea-infused menu' and Adore Tea won Gold for 'best tea house in ACT and NSW'.
On Adore Tea's food menu, nearly everything is tea-infused, even the jams and other condiments (thankfully the coffee list is a tea-free zone). The pretty plating, delicate teacups and plates, glass teapots and charming tea-light warmers all elevate the experience.
Having dined there three times recently, there are a lot of delicious foods to describe. A swirl of lemon myrtle tea-infused oil enhances the smooth, herbed pumpkin and sweet potato soup while a smattering of roasted seeds adds texture and that's before you get to the toasty slices of garlic bread sitting on the side. It's a hearty, comforting dish.
The scones that reignited my Adore Tea love affair have a fluffy cinnamon-scented centre speckled with walnuts and soft apple chunks. Glazed with chai-infused drizzle and accompanied by the prettiest dollop of caramel butter, this scone is mouthfuls of sugar and spice and everything nice. I always order the traditional Indian chai, sweet and spicy with cinnamon, cloves and ginger. A hug in a beverage.
Adore Tea's Grand High Tea is a visual feast that changes seasonally and mixes traditional high tea staples with imaginative additions. Tiered plates display dainty sandwiches, assorted savouries, puddings, tarts and the perfect scone. Naz pairs each course with a unique tea-infused beverage.
My autumn/winter high tea service kicks off with a champagne flute of ice-cold Turkish Apple iced tea – sparkling, light and refreshing.
Standouts from the savoury service are the crab cake, aromatic with lemongrass and a yummy Thai chicken salad in a wonton cup. There's a bit of heat and plenty of crunchy freshness. One of the trio of sandwiches is a well-seasoned egg and lettuce. The Japan Sencha tea-infused chicken filling is crunchy pistachio, creme fraiche and the sweet tang of cranberry. Lemon and capers add zing to the tuna filling.
The sweet service has scrumptious highlights. Each bite of chai-infused pear and almond tart is fragrant with chai spices. Adore Tea's plain scones are plump and fluffy, served with a delicate rose butter that tastes just like roses and dishes of lush whipped cream and Earl Grey-infused jam.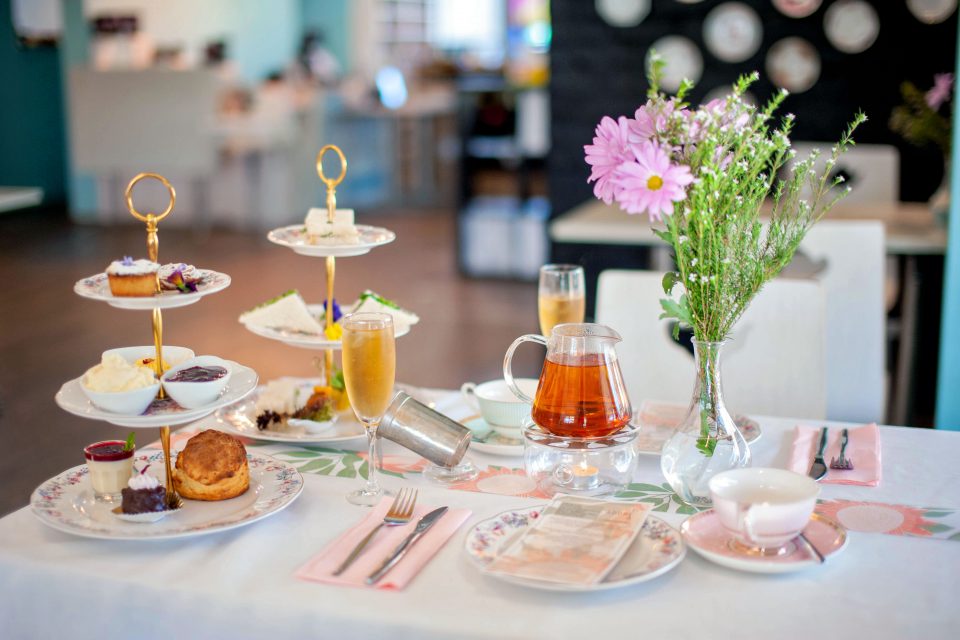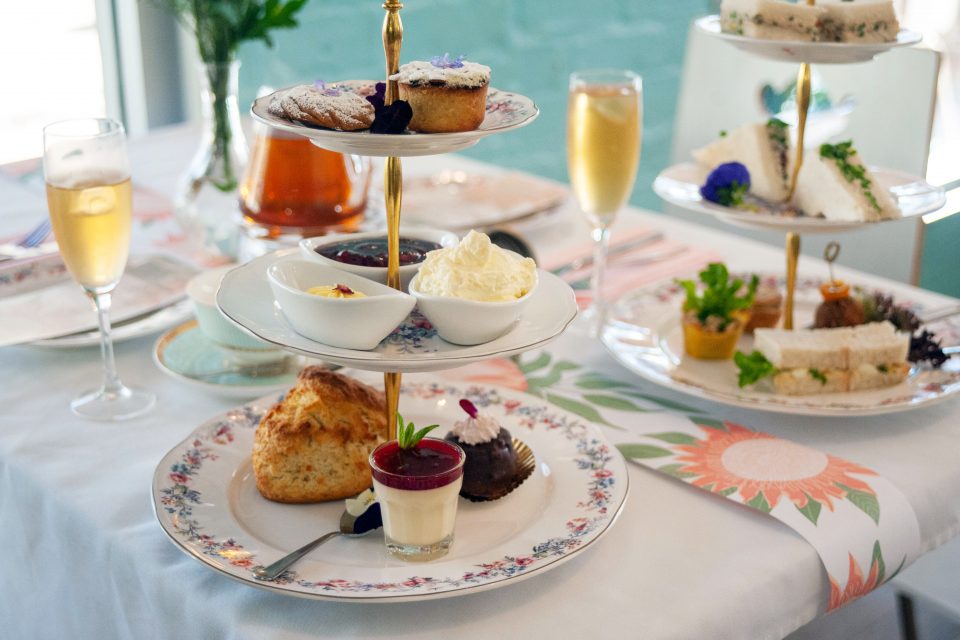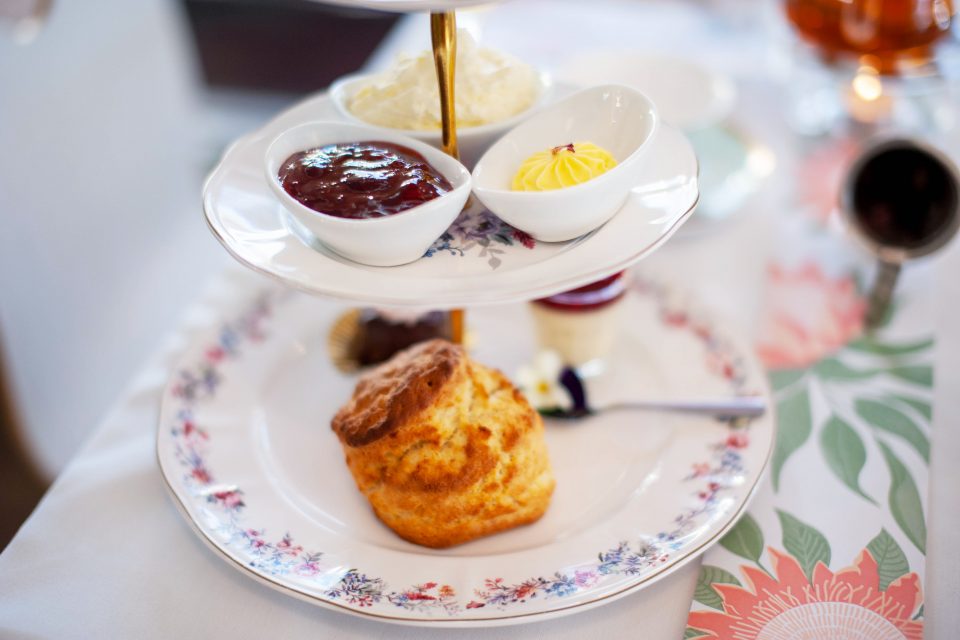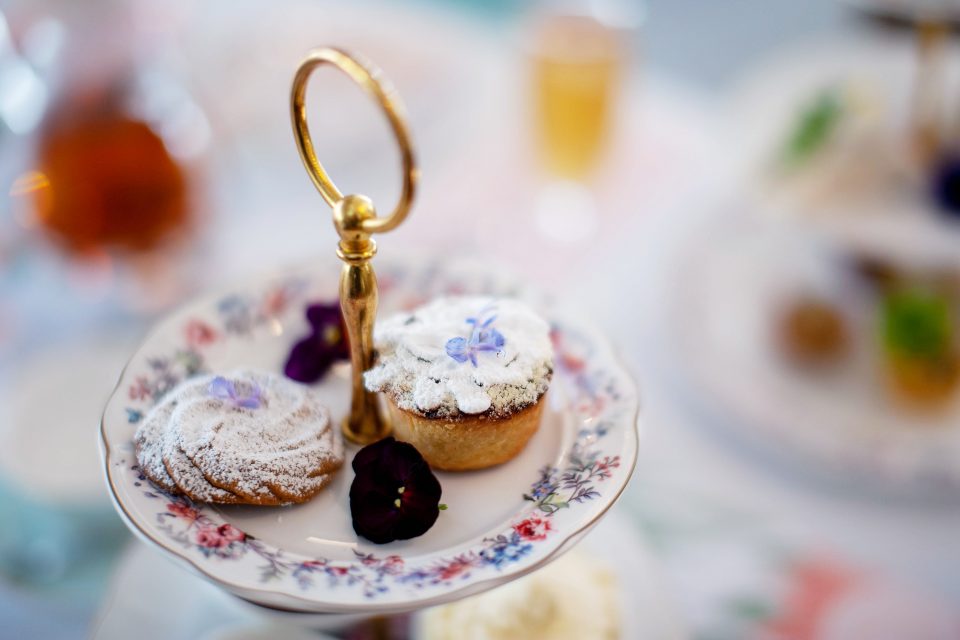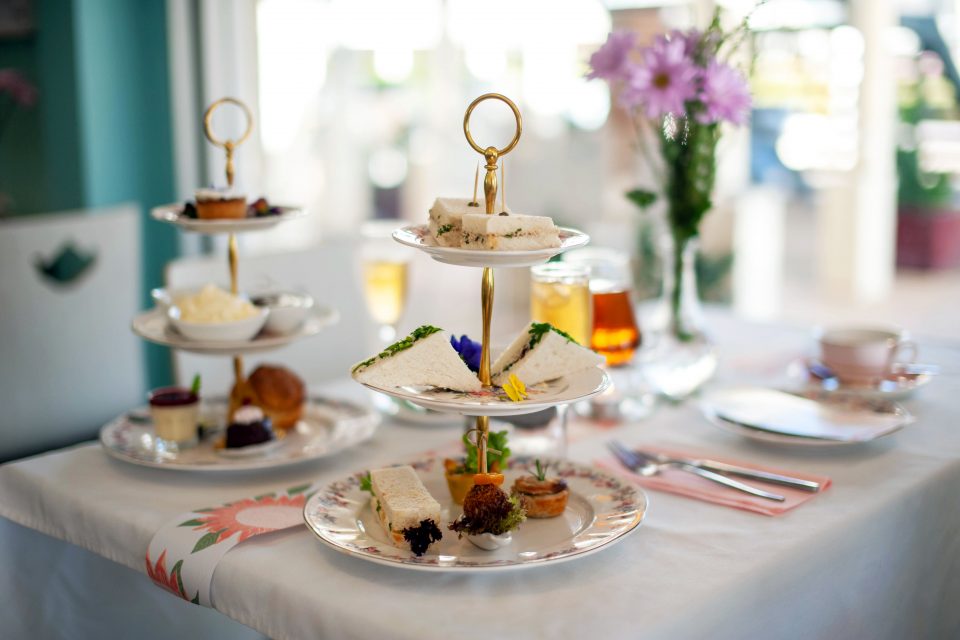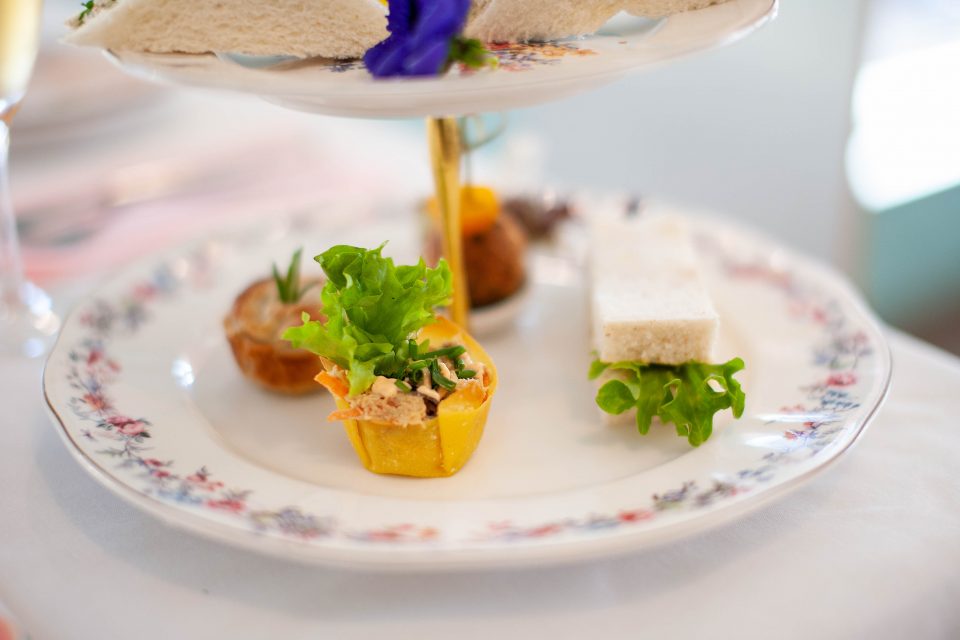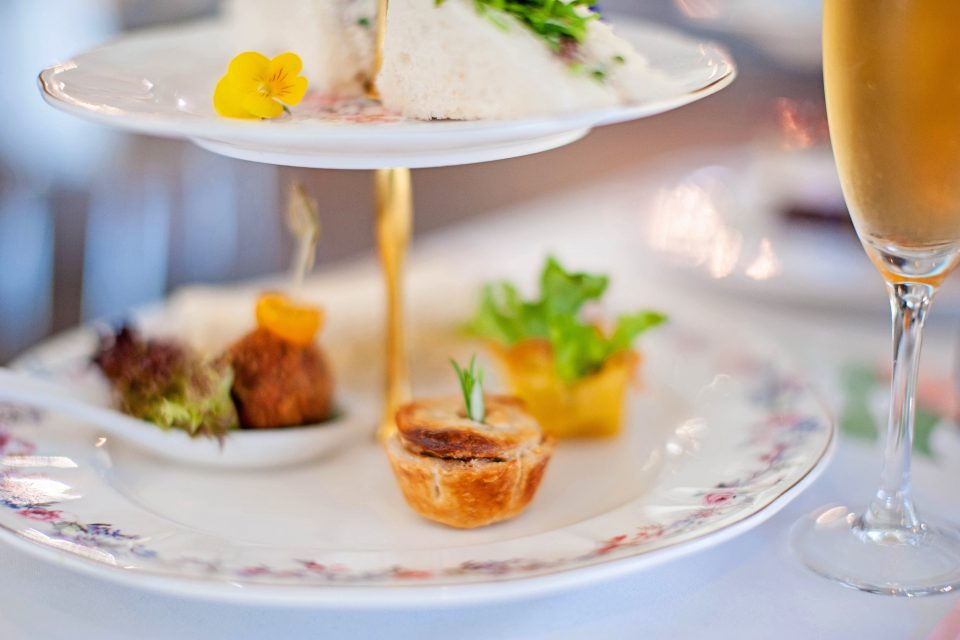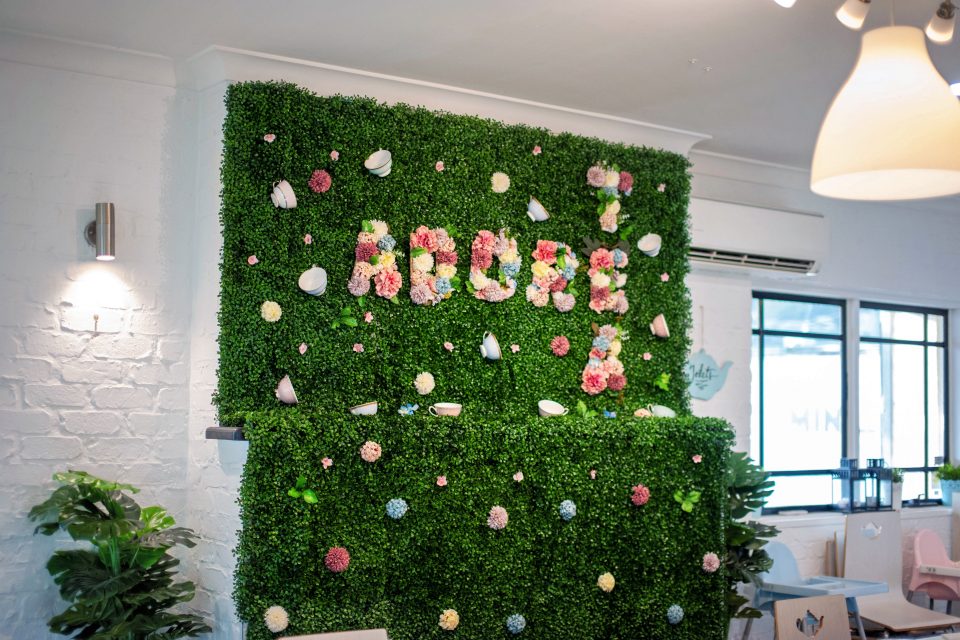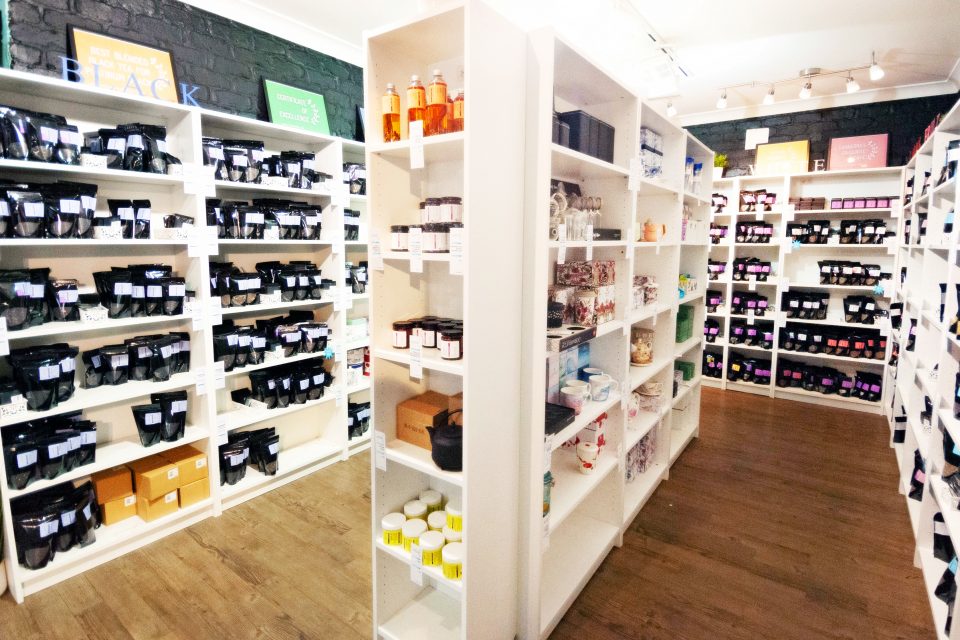 The luscious panna cotta has to be one of the best I have tasted; smooth and topped with a tart raspberry coulis.
In the final service the Earl Grey and lavender-infused cookie gives a satisfying buttery snap.
If you haven't been to Adore Tea in years, maybe it is time to visit and sample their spring tea-infused menu. You might just fall in love all over again.
Adore Tea is located at Federation Square, Shop 6/18 O'Hanlon Pl, in the Gold Creek Village Precinct in Nicholls. It's open from 10:00 am to 4:00 pm from Tuesday to Sunday, closed on Mondays.
Follow Adore Tea on Facebook and Instagram. Check out their regular and high tea menus and make a booking via their website. Order your favourite tea blends through Adore Tea's online store.
Original Article published by Michelle Taylor on The RiotACT.