There's now another way to show you're peak Canberran, in addition to donning a green-lined puffer jacket and sipping from a keep cup.
Civic's 'Big Swoop' magpie sculpture has launched its own line of merchandise.
So far, there are three items available on the online store, which opened on Friday, 14 July.
The cap starts the range at $38, followed by the beanie at $45. The hoodie is $85, and features a chip on its shoulder, and yes, that is an actual hot chip design on the shoulder, inspired by what the real deal is always pecking at.
Big Swoop landed in Garema Place in March, 2022, as the half-tonne, 2.4-metre high, 3.5-metre long work of local artist Yanni Pounartzis.
Since then, Yanni says the larger-than-life magpie has developed his own character and following among locals, to the point "everyone was asking for stuff".
"People were asking, 'When are you going to bring out T-shirts and hoodies and so forth?'. And so Big Swoop is just responding to demand."
The new online store was hot with orders over the weekend, to the point there's already requests for more items.
"People are now asking what else I'm bringing out," Yanni says.
"So I'm going to bring out some nice, high-quality printed T-shirts and little figurines. And someone's suggested jewellery, like Big Swoop earrings. So that's a possibility."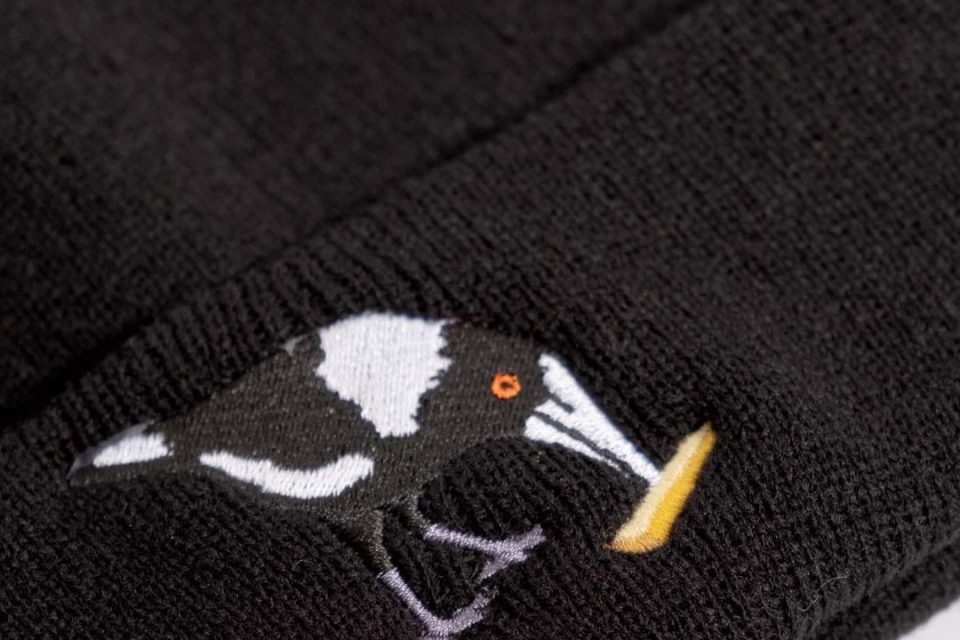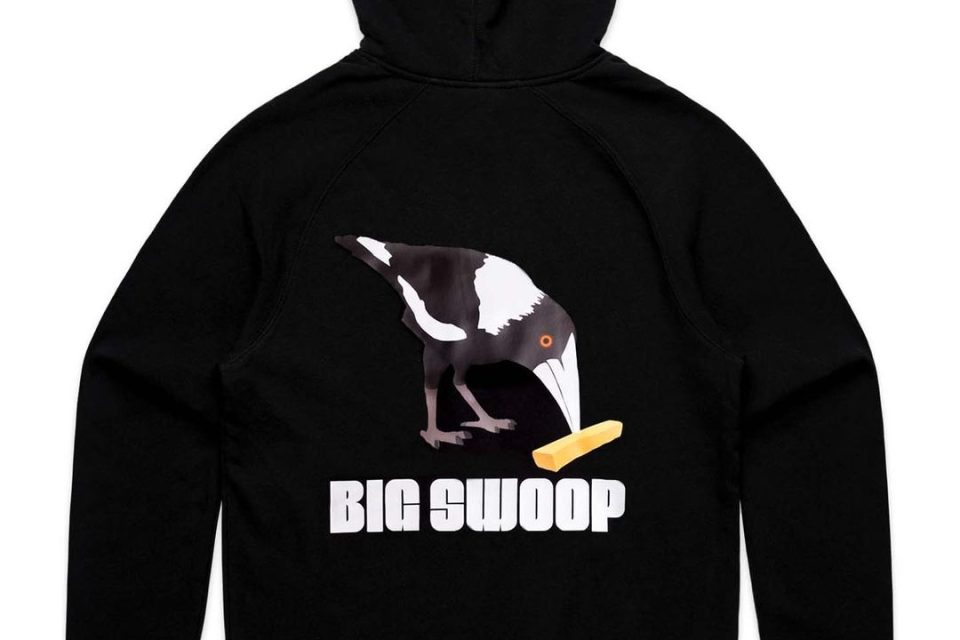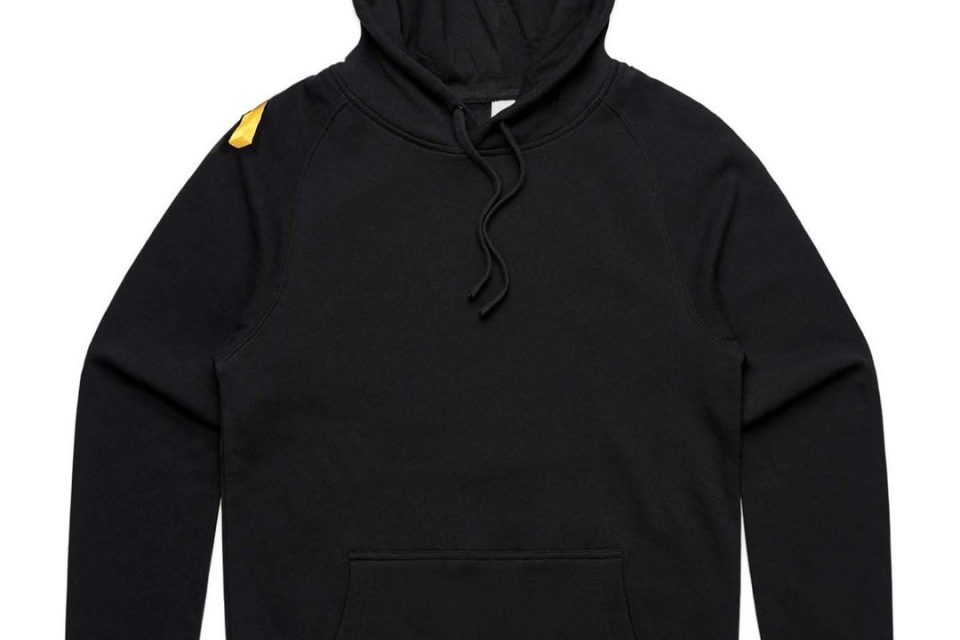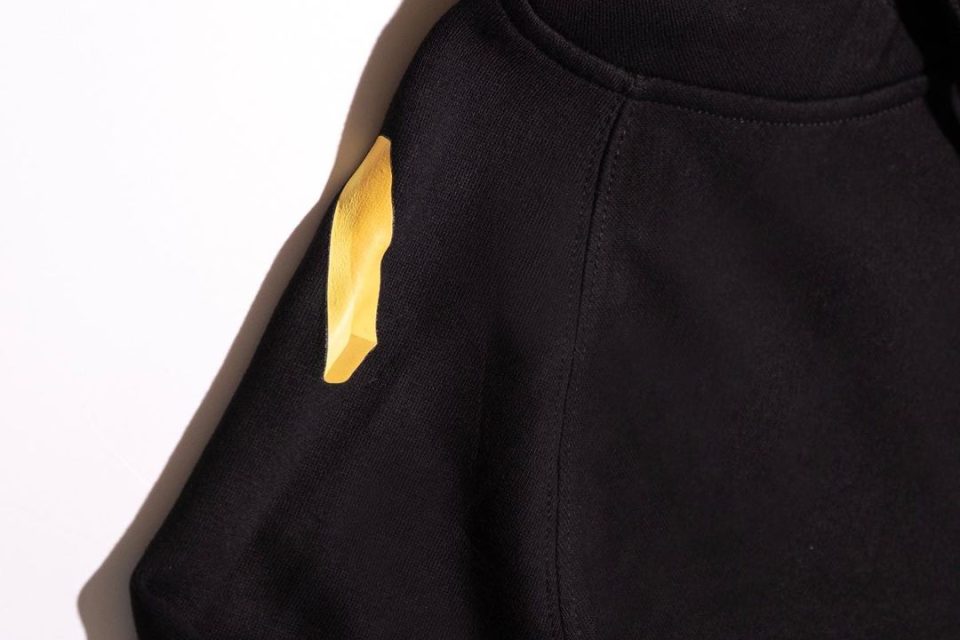 He puts the success of the sculpture down to locals' love for magpies, even if a considerable number of cyclists and walkers would disagree.
"People just gravitated to him and loved him from day one, and I realised how many people actually love magpies. They just came out of the woodwork."
Big Swoop has since gained his own Instagram page, where he shares updates on his life "hanging out in Civic".
"He's sort of taken on a life of his own, and that's not something I ever expected," Yanni says.
"I'm still kind of in disbelief about how well received it was, especially now when I'm seeing it in the demand for merchandise. People are in love with the character."
However, within weeks of Big Swoop coming to rest in Civic, vandals attacked the concrete body and severely chipped it in several places. Big Swoop spent some time in Sydney for repairs before he returned in time for Christmas in 2022, this time mounted to the top of a large plinth.
Yanni says this comeback only contributed to the sculpture's appeal.
"There was such a backlash to the vandalism because people already felt something for it. They wouldn't really have cared about it if they didn't feel something originally."
So far, the added deterrents seem to have worked.
"There have been a couple of idiots spray-painting tags, but they've been cleaned off. People are really looking out for him and he's generally in great shape."
Big Swoop has now joined Australia's hallowed list of 'Big Things', which also includes the Big Merino in Goulburn and the Big Potato in the Southern Highlands, and – here in Canberra – the Belconnen Owl and the Big Pears at the National Gallery of Australia.
Yanni has also been contracted to create similar magpie sculptures for private collectors. But he's not sure there'll ever be another Big Swoop.
"I don't think I could ever do this again," he says.
"This is just one of those lucky things that can't be repeated. I'm just enjoying the ride basically."
There'll be another announcement regarding Big Swoop later this year, but mum's the word on what this is.
"The merchandise is linked to something that's quite exciting that's happening in a few months, so stay tuned," Yanni says.
Original Article published by James Coleman on Riotact.