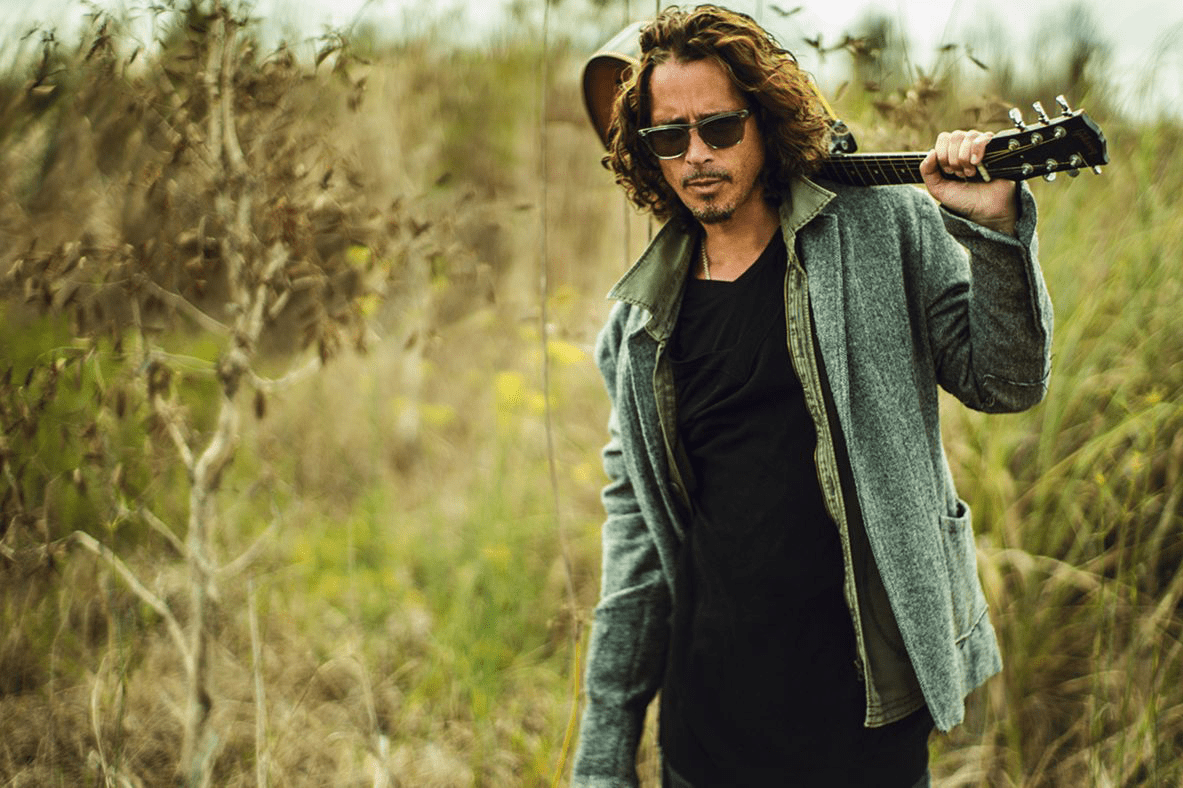 When international acts come to Canberra, they don't always come back. One musician who does is Soundgarden front-man, Chris Cornell. This week, the multi-Grammy award winning artist was in town to play a solo gig at Llewellyn Hall, as part of his Higher Truth tour.
It has always baffled me when Canberra crowds appear apathetic and disinterested in the live music they have paid big money to see. Perhaps it is because Canberra is not often on the touring schedule for bigger names, and on the occasions that these acts do hit Canberra, every man and his dog buys a ticket, out of curiosity, rather than fandom. But this gig at Llewellyn Hall was an exception. The crowd had a pulse, and the vibe was good. Fans in every crack and crevice.
Early on in the set, Cornell reached for his harmonica, threw it around his neck in a vision synonymous with Bob Dylan, and told us that he wanted to sing a song about hope. As he meandered back and forth at the front of the stage, he philosophised that these days, people are more cynical in their outlook, and that singing hopeful songs is considered 'naïve or something'.
He was going to sing us a Dylan tune. It could only be one song, a song that was written around the time he was born. "Come gather 'round people / wherever you roam / and admit that the waters / around you have grown". As I watched him give mouth to mouth to his harmonica, I couldn't help but feel nostalgic. Times had changed. For starters, I wasn't 15 anymore, and I wasn't clad in an alluring flannelette shirt and denim ensemble, whilst hating on the world.
Now on this evening, suspended in my thirties, floating in a galaxy of grunge caught somewhere between 1992 and 1996, as Chris Cornell's voice echoed through the hall, I thought a lot about the music that defined my adolescence. Nirvana, Alice in Chains, Stone Temple Pilots. And as of today, all of these lead singers have succumbed to their demons.
There is something about stripping back heavier songs, and bringing in strings. Heavy metal bands have been doing this for years, most notably Metallica, with their dalliance with the San Francisco Symphony Orchestra back in the late 90s. On this tour, Chris Cornell has been playing alongside electric cellist, Bryan Gibson, whose finger-work was out of this world on songs like Soundgarden's 'fell on black days'.
At one point in the evening, he had trouble tuning one of his guitars. 'Can you guys help me out, it is hard to hear from up here. Does this sound alright?' A guy leapt up from the front row, and held his mobile phone up to Cornell's guitar. Yep, apparently there's an App for that now. Astonishing. The last time I tuned a guitar, I struck the bottom of my shoe with a tuning fork. I had no idea what I was doing then, and still don't.
Mr Cornell is not shy to crack out cover songs—and this week's show was no exception. "This song I am about to play, was written by Prince, but not made famous by him". My mind was immediately flooded by images of Tom Jones swivelling and gyrating his ageing pelvis to Kiss. Instead I am surprised to hear him croon the opening lines to the song that people love to hate, Nothing Compares 2 U, penned by the Purple One, and sung by Sinead O'Connor.
But it was his mash up of a Metallica's One, and Michael Jackson's Billie Jean, that took the cover-song cake for me. Playing music to one song, while singing the lyrics to another song of a completely different genre, is like patting your head and rubbing your stomach. The show was eclectic. My thumb, index finger, and pinkie were twitching in anticipation of the obligatory devil horns, but the moment never seemed right.
As the raucous applause died down after Cornell shredded his guitar and sang bang-on vocals during a chunky acoustic rendition of Blow up the outside world, I overheard a punter in the back-stalls exhale and, in an ocker accent, begrudgingly concede, "I s'pose he goes alright". That's a review that belongs on Chris Cornell's next tour's promotional poster.
The set list included songs by Soundgarden; Fell On Black Days and Rusty Cage and Audioslave; I am the Highway; Temple of The Dog; Call Me a Dog and Wooden Jesus.
**An interesting bit of music trivia for those of you at Llewellyn Hall on the night. The red telephone that sat on the table next to Chris. It belonged to Jeff Buckley.
If you missed Chris this time around, you can slip out of Canberra to see him play in Sydney next Friday 11 December, and Saturday 12 December, at the Opera House.