You won't find Canberra's newest chef's table experience in Braddon. It isn't in Kingston either, or along Bunda St in Civic. Instead, chefs Thomas and Larah Heinrich have launched Table by Canberra Gourmet in the Tuggeranong suburb of Wanniassa.
What is a chef's table?
Thomas explains: "It is an experience of dining in the heart of the chef's kitchen. It is seeing the magic of the food being cooked, all the little tricks that home cooks don't know. It's being able to dine alongside the chef."
Hot on the heels of launching their gourmet meals' business, Canberra Gourmet, this husband and wife culinary team has catapulted themselves straight into fulfilling another long-held food dream, their first restaurant.
Table offers a front-row seat as Thomas showcases his passion for native Australian food and flair for pairing flavours and textures. Thomas has honed these skills in world-class and Michelin-starred establishments across Canada, the US and Australia.
A chef's life can be a relentless gig.
"The journey of a chef is long, hard hours," says Thomas. "It is tough work. You're always under the pump because most chefs really care about the guests enjoying their food, which puts pressure on the kitchen to perform.
"The better the chef you work under, the better chef you become. After years of training and pressure, you slowly move through the ranks of the kitchen until you have a deep understanding of what it means to cook and be the chef. Always cooking, always learning and always growing."
Concocting new, magical taste sensations in the kitchen keeps Thomas's personal chef journey exciting.
"You fall in love with an ingredient. And you start thinking: what can I create with this ingredient? The dishes I serve up at Table are some of my favourite dishes, ones I have learnt over the years."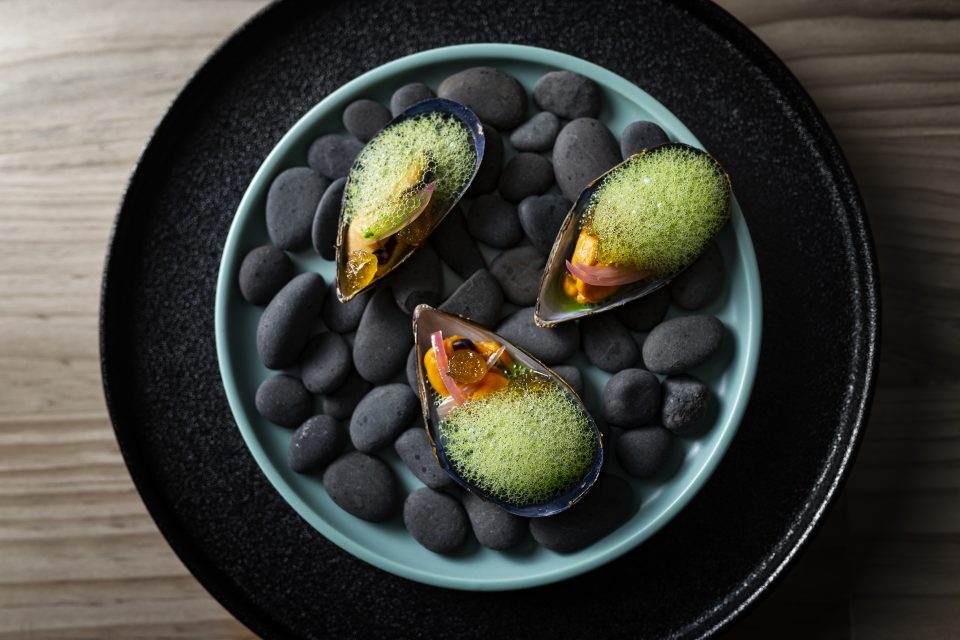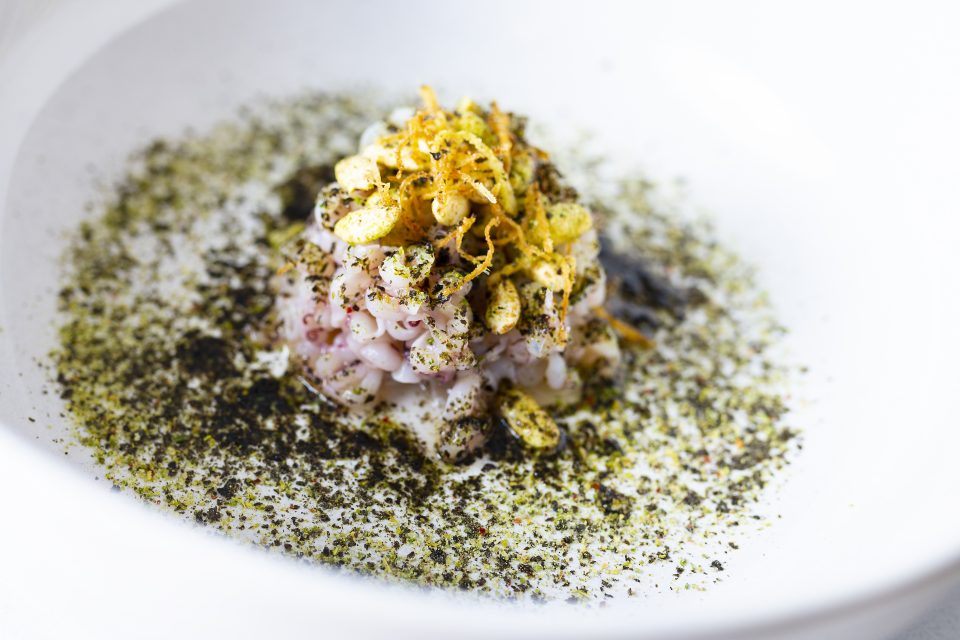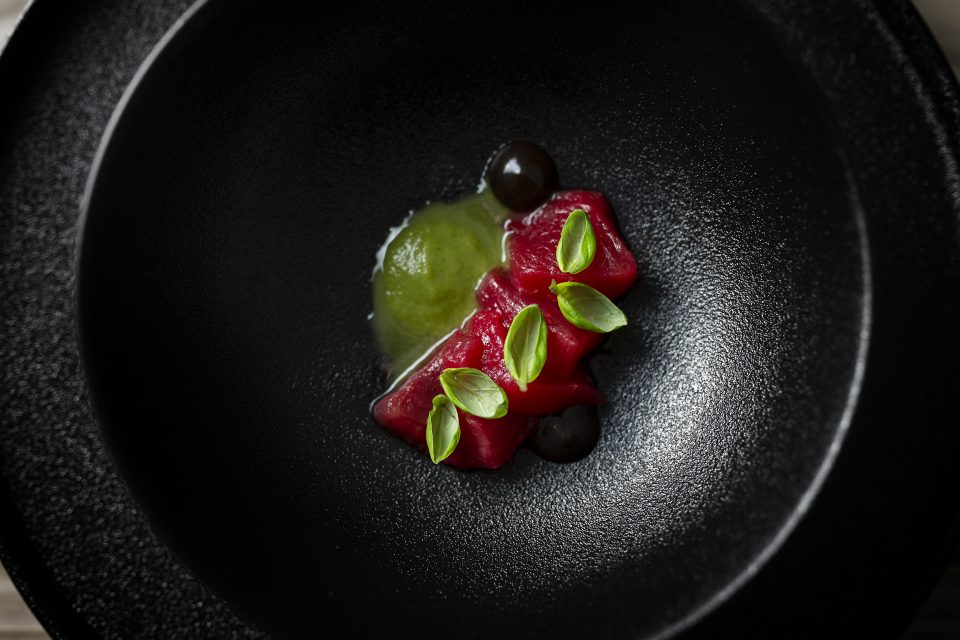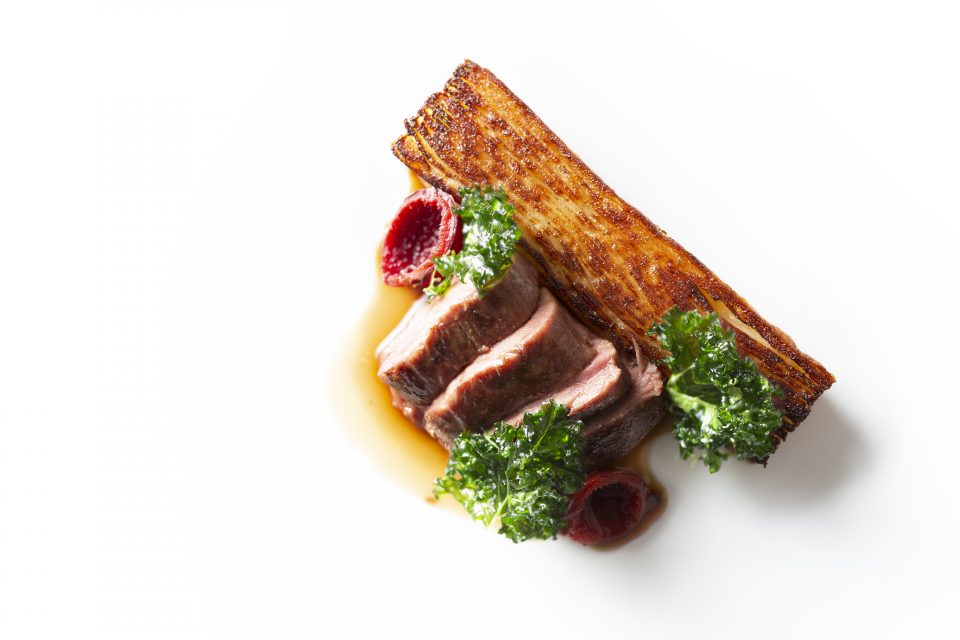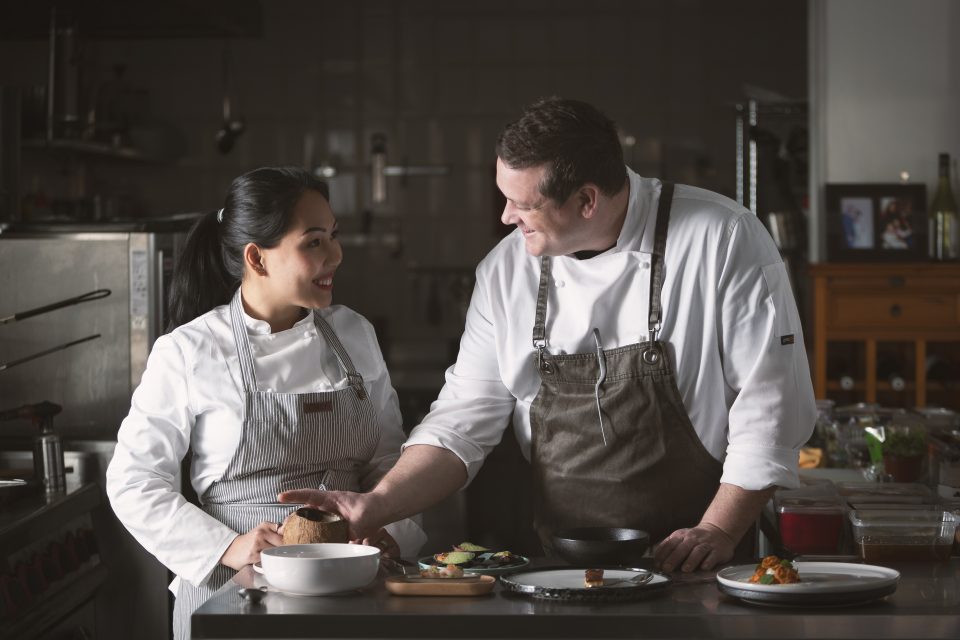 At night, the entrance to Table is atwinkle with fairy lights and lanterns line the path to its cosy interior. It's an intimate space. Shell-pink candles and chunky plates dress the custom timber table.
Come wanting to discover; this will be an interactive meal. Thomas welcomes guests to come to his bench and watch on as he creates each course. He explains his processes, how he creates dishes and shares stories as the evening unfolds organically.
You devour Thomas' food with your eyes before your tastebuds even get a look in.
There were six courses in this degustation, so I will describe just a few.
Delicate curls of fresh kingfish rest on a smear of tamarind dressing, the flavours somehow both tangy and mellow. Refreshing pops of bright red finger lime add colour and texture.
Looks can be deceiving, but it is exciting when chefs play visual tricks with food. The cured watermelon appears meatlike and the initial bite IS soft and meaty but then you get a crunch that refreshes against the smooth gazpacho, smoked goats cheese and heady black garlic.
Of all the high notes in the dinner, the standout is Thomas' smoked NZ green mussels. Earthy applewood-smoked mussels, suffused with the sweet and tang of desert lime and pickled onion, are hidden under a sea-green foam of spinach. Every mouthful is pure poetry.
Pork belly purists, you may have met your match. I give you lamb belly! Under Thomas' expertise, this is particularly melt-in-your-mouth lamb belly with a south-east Asian feel to it. The richness of that tender meat and a deep, smooth cauliflower puree is lightened by delicate candied cumquats slices and the crunch of crispy shallots.
The sesame toasted kangaroo loin is fabulous in a delicate jus, flanked by quandongs, but the dairy-free gratin, thin strips of potato layered with macadamia milk with a crisp crust became the hero. So creamy, how could it not be made with dairy? The deep green and brittle glass of fried kale is a perfect texture foil to all the smooth flavours.
Time for the desserts! It is hard to believe that the best crème brûlée I have experienced is not made from dairy.
Thomas' wattle seed crème brûlée is a KNOCKOUT dessert! With a smoothness that you just keep rolling across your tastebuds and the nutty undertones of the wattle seed, its scorched caramelised top cracks satisfyingly under your spoon.
Table by Canberra Gourmet is located at 2/65 Sternberg Crescent in Wanniassa.
Dinners run from 6:30 to 8:30 pm from Thursday to Saturday. Lunch on Saturday starts at 12:30 pm. Definitely a treat dinner, this degustation is $135 per person.
To book your own Table experience, visit Canberra Gourmet.
Follow Table by Canberra Gourmet on Facebook and Instagram. Look out for cooking classes coming soon to Table!
Original Article published by Michelle Taylor on The RiotACT.