A chef trained in the Michelin kitchens of France with a love of traditional old-school French food is delivering the classic French bistro experience right in the heart of hipster Braddon.
Since opening in October 2014, right in the middle of the action in Braddon but away from the hustle and bustle of Lonsdale St, commanding prime position on the corner of Mort and Elouera St, Les Bistronomes has been well and truly embraced by Canberra.
Chef and part owner Clement Chauvin was clear in his vision when opening his first restaurant. After working in Michelin star restaurants in France, the Frenchman relocated to Canberra in 2010 and helped pioneer the flavours we have grown to love at Sage and Water's Edge restaurants. For his first venture as an owner-operator, he and his co-owner Abel Bariller were inspired to open a bistro like you would find in the streets of Paris. A casual restaurant, serving simple French meals that respect the ingredients and traditional techniques all in a modest setting.
From the outside, Les Bistronomes is easy to spot with a red, white and blue facade which overlooks an alfresco dining area surrounded by pots filled with an edible garden for use in the kitchen.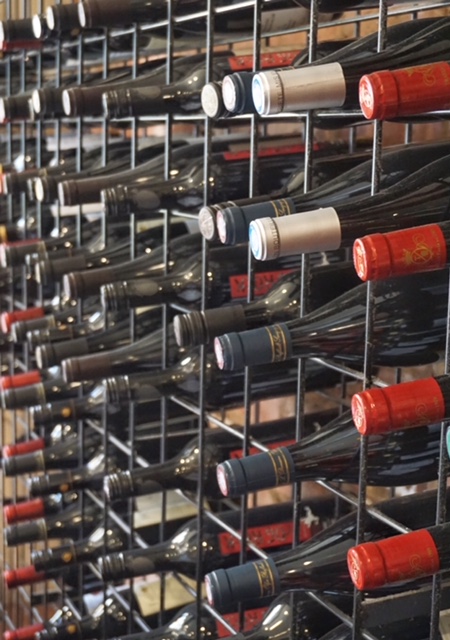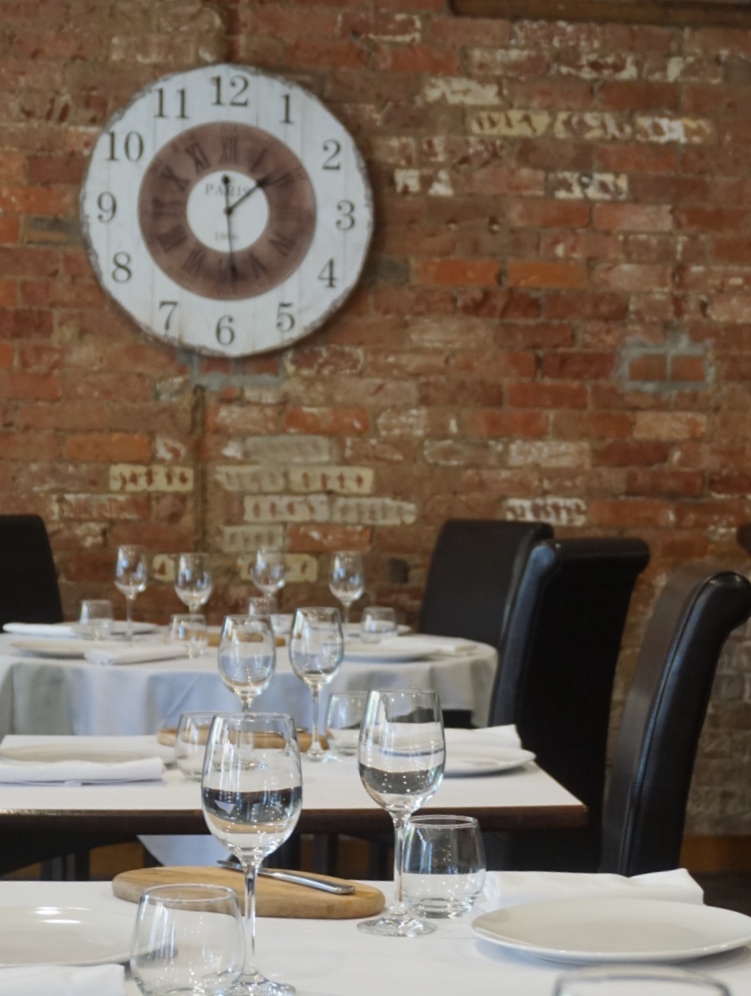 Inside, the dining space is warm, welcoming and simple, with banquette seating down one side, an industrial brick wall, bare tables, and comfortable padded chairs.
The a-la-carte menu changes seasonally, with the autumn menu due in the next few weeks. But Chef Chauvin always ensures the favourites stay firmly on the menu, including the two most popular entrees Garlic Snails and the hand cut Black Angus Beef Tartare with confit yolk and charcoal chicken cracker. For mains, he will always have the Traditional Bouillabaisse – the classic tomato & saffron fish soup with John Dory, green prawn, baby squid, mussels & scallops – on the menu. The autumn dessert menu will see the perennial favourite Vanilla Creme Brûlée stay and the return of an old favourite – and Chef Chauvin speciality – the Passionfruit Souffle.
For my first visit to Les Bistronomes, I couldn't go past the share portion of the menu starting with the Charcuterie Platter; a selection of cured meats, saucisson, rillettes and cornichons.
The impressive list of 'mains for two' were all tempting and sounded like real showstoppers including an ash crusted whole duck, a l'orange style, which is served rather theatrically flaming at the table and then returned to the kitchen to be carved. But for our main, I was eager to try a dish I had seen attempted on many a cooking show (thanks, Gordon Ramsay) but have never seen on a menu in Canberra, Boeuf en Croute – Beef Wellington, a black Angus beef fillet wrapped in crepes and puff pastry. When it arrived at the table, already portioned, it was melt-in-your-mouth perfection and worth the prerequisite 24 hours required to preorder any of the 'mains for two'. The ingredients may have been simple but the execution was precise and the taste quite sublime.
All in all, it was a perfect evening, filling us with joie de vivre and a renewed passion for French food.
Les Bistronomes is located on the corner of Mort and Elouera St, Braddon
Open for lunch & dinner, Tuesday – Saturday, bookings are recommended.
Original Article published on the RiotACT.