I have only just arrived at Brunello and this sleek European bistro is already a hit with me, from the warm welcome on entering, the soft lighting and cosy nooks, to the gentle buzz of food preparation taking place out front where patrons can watch the action.
The owner and creator of the Brunello concept is a food and hospitality veteran with a passion for good food and (mainly French) wine, Tasso Rovolis.
Somellier and assistant manager Aodhan tells me that groups tend to make a beeline for the oversized round table at the back, but I settle into a comfy couch nearby.
The bar is a beautiful, bustling centrepiece, but the far-reaching wall of wine at the back of the venue is the beating heart of Brunello.
Manager Giordano Vacca says wine is the backbone of the business. He and his team have curated a 500-line wine list that recently won the nationwide Best New Wine List and Best Wine List for Canberra, among other awards from the prestigious Wine List of the Year award. Wines sourced from France, Georgia and South Africa stand alongside wines from Lebanon, Uruguay and Chile.
"The wine-tasting experience in Brunello is facilitated by our Enomatic machine," Giordano explains.
The state-of-the-art Enomatic pouring and preservation system gives consumers the freedom to enjoy tasting a variety of wines by the glass without worrying about wasting the remaining wine in the bottle. Forty wines are currently available via the system (some rare or limited), plus 50 more by the glass using the Coravin system to ensure the quality of the wines is preserved.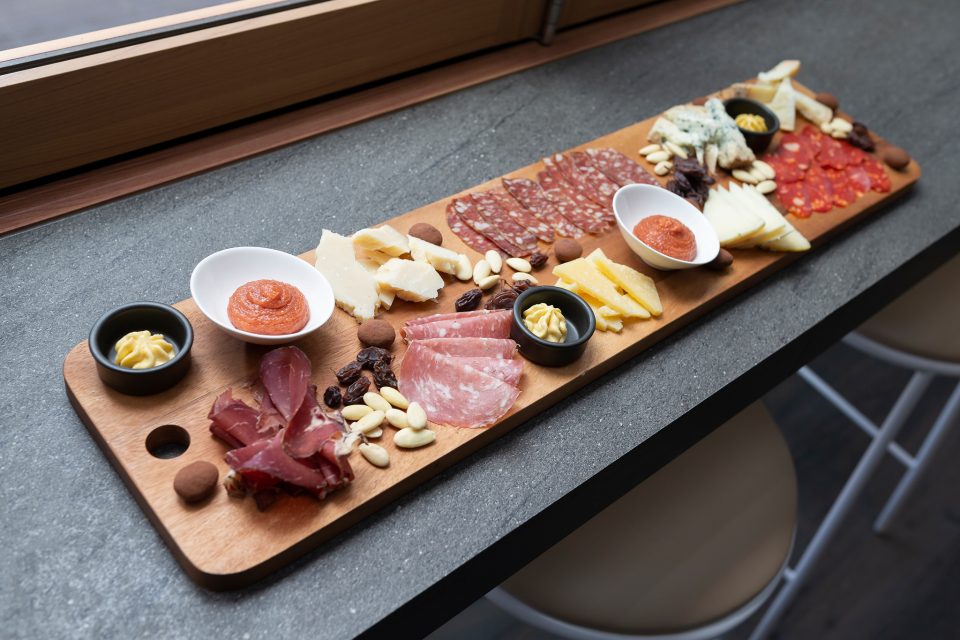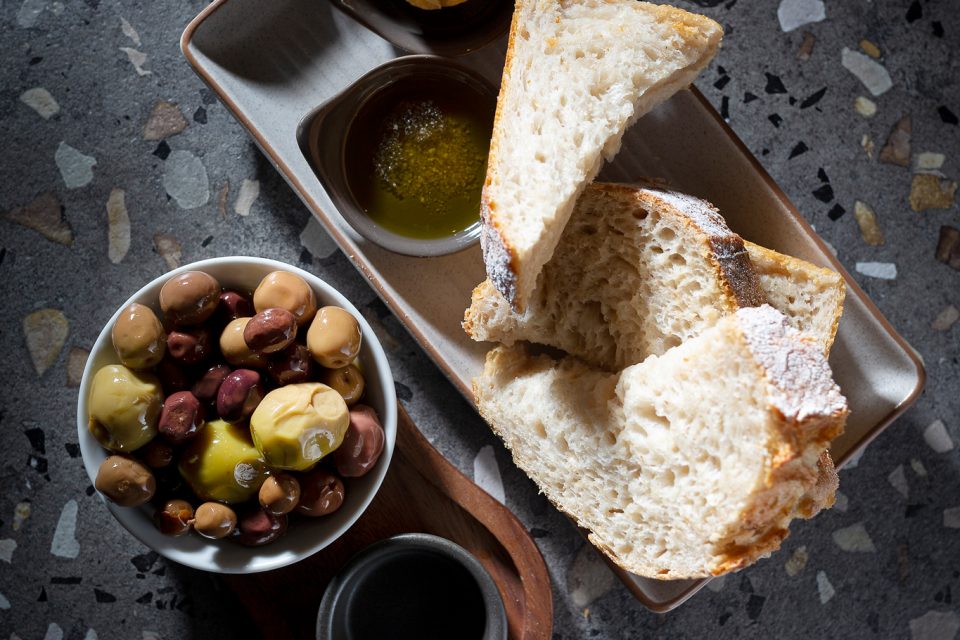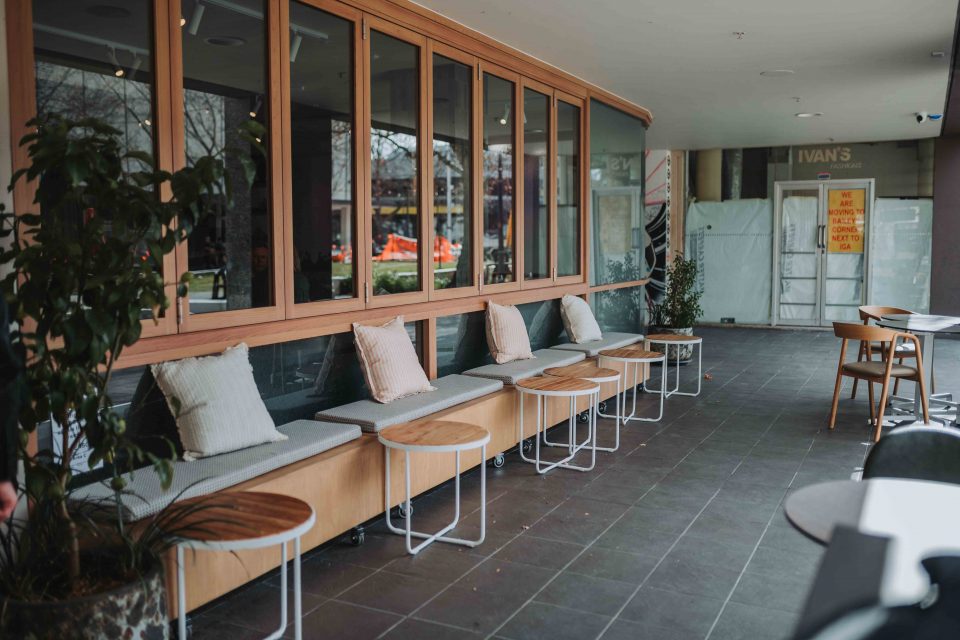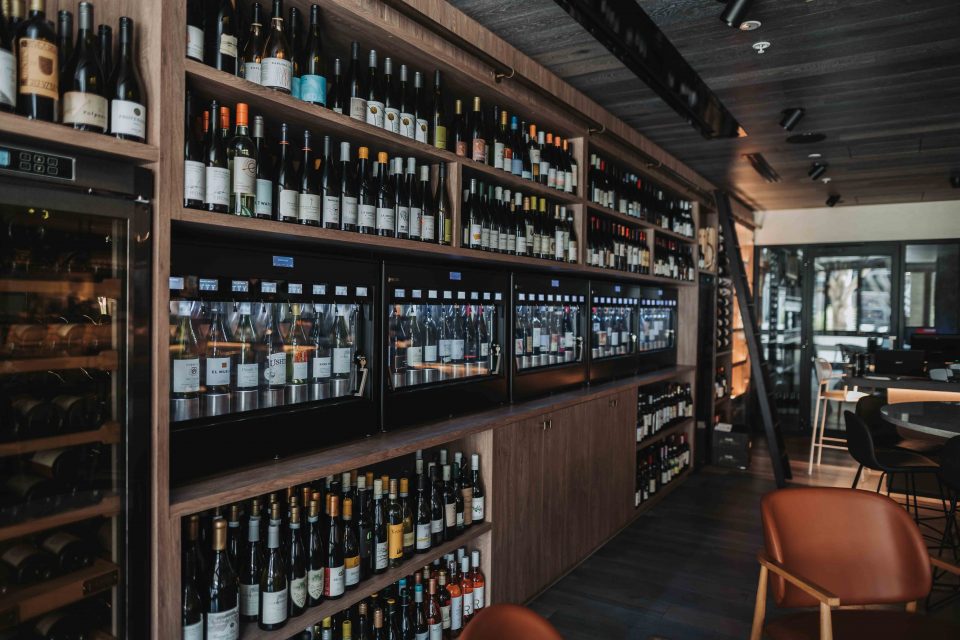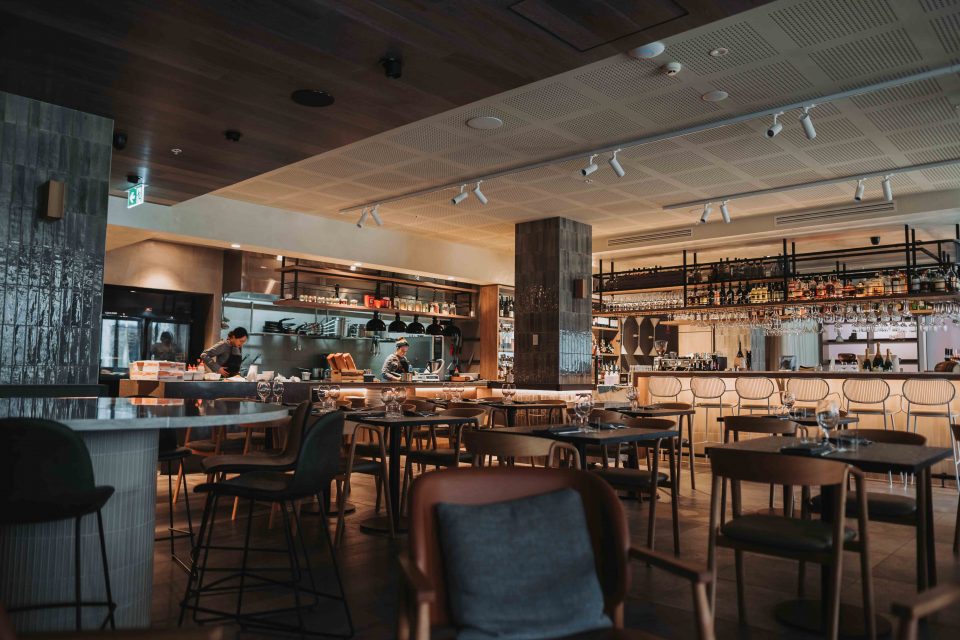 Unique cheeses and cured meats, such as their Cinco Jotas ('five stars' in English), the highest grade of Spanish prosciutto and Garrotxa, a goat cheese brought back from extinction by young cheesemakers in Cataluña, are available in the bistro's insulated cheese and charcuterie room. The main menu's cheese and charcuterie boards feature a selection of these delicacies.
I check out the menu. Giordano says anything listed as 'char-grilled' is grilled in Brunello's charcoal oven.
Brunello currently offers an express Floriade menu for lunch, one hour of deliciousness consisting of two courses for $39 which includes a glass of wine from the "Brunello" line, quinoa & grains salad with goats' cheese as entrée and handmade beetroot fettuccine with cheese fondue as a main.
There is a more extensive set menu and a vegetarian degustation. The starters and bar nibbles sound scrumptious. Giordano recommends several dishes, which I order.
The food comes quickly.
Jamón serrano croquettes are crunchy and golden with a creamy filling made with béchamel, Manchego and Jamon. I rate the saucy dollops of aioli an 11/10 on my aioli meter.
The crab cannelloni is a seasoned Spanner Crab from Fraser Island, swathed in delicate cucumber strips. It is a vibrant dish, served alongside tangy dollops of earthen romesco sauce made from charred tomatoes, capsicum, and refreshing droplets of lime gel. In my delight at all the taste sensations, I forget that the green dots are a wasabi cloud and go in strong. The wasabi cloud hits me in the nostrils and tastebuds like a tornado.
The roasted veal bun is from the bar nibbles menu. The house-made bun combines the comfort of home cooking with the magic of bread mastery. Filled with the tenderest, slow-roasted veal, crudités, tuna mayo and pickled red onion, the bun is bites of rich umami with pops of zing.
Ask sommelier Aodhan about Brunello's wine club and the VIP wine-tasting experience. And coming soon: a luxurious Brunello box filled with premium cheeses, charcuteries and other delicacies matched with wines, ideal for Christmas and corporate gifts.
As alfresco weather blossoms in the capital, Giordano says that Brunello's European-style outdoor casual seating is perfect for drinks after (and during work), light lunches and dinners. So, any time, really!
Brunello is located at 222 City Walk in the city centre.
It is open on Monday for dinner from 5:30 pm to 10:30 pm. Lunch from 12 noon to 3 pm Tuesday to Saturday, and dinner from 5:30 pm to 10:30 pm. Cheese, charcuterie and small eats are available all day.
Follow Brunello on Facebook and Instagram to see some mouthwatering food images and learn when the Brunello box drops.
Original Article published by Michelle Taylor on Riotact.