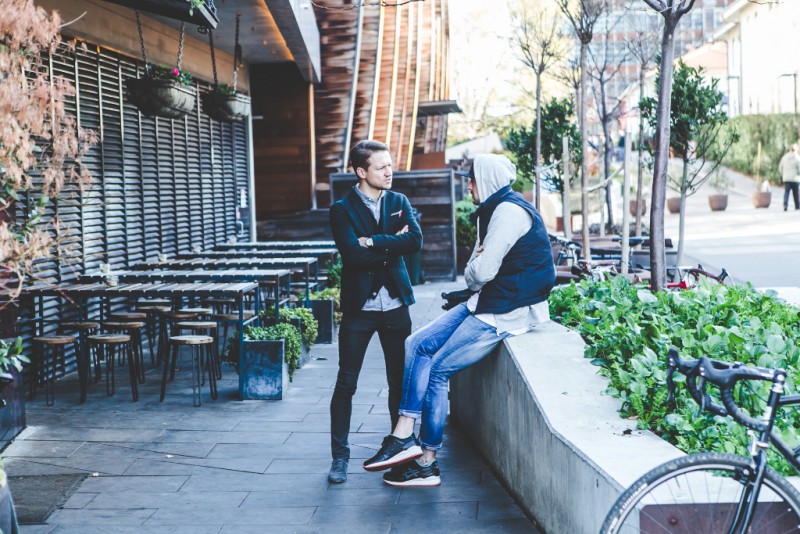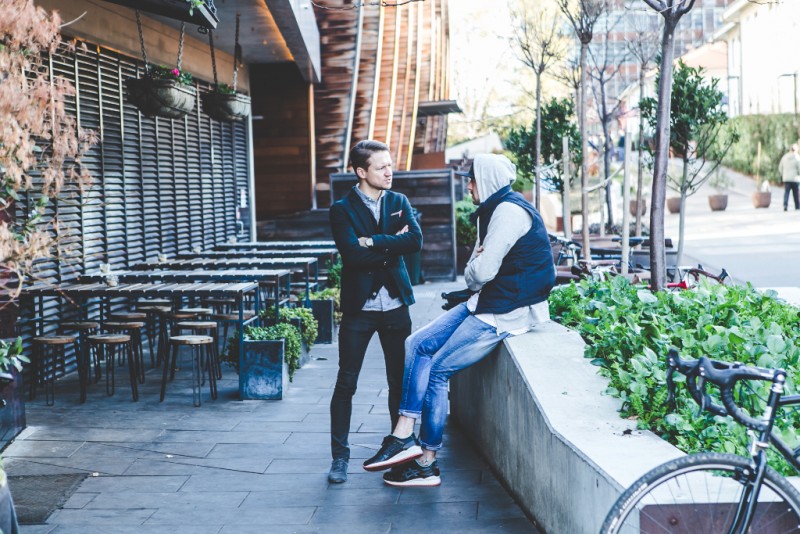 Sean Royle is best known in Canberra as the founder and host of popular Braddon restaurant, eightysix. Well that, and his expletive-laden conversational style.
On cue, Sean's opening words to me when I arrive for our photo-shoot are, "You look fucking great." Forgoing a hand-shake, Sean greets us with hugs, exuding a passion synonymous with his reputation in the Canberra hospitality scene.
Sean now works as an Executive for CoCu, the group behind a swag of successful Canberra hot-spots including Shorty's and Public, and it's not hard to see his influence. He meticulously tweaks every detail of his venues, intent on creating a sensory and stimulating environment for customers.
His knack for understanding the impact of a visceral experience is also evident in his own surrounds in his New Acton apartment. I ask him if he has any decorating rules, to which he replies "I just really like nice shit".
Ain't that the truth. From the cool vases to the artworks by Canberra's own, Luke Chiswell, Sean's home has some really nice shit. His choice of fridge is somewhat incongruent with the rest of the tone; perhaps he's just spent too much time around caterers' kitchens.
Sensing my disappointment, he says "Ash I know its 11:30am but do you want a drink?"
Ah well, what the fuck.
Words: Ashley Feraude
Images: Ben Idris