It's the walk of life as much as the walk of art: the new year-round, free and public exhibition space along the length of University Avenue within the ANU is filled with striking, huge and beautiful photographs for its first outing.
The show is called called Where I Stand, a public exhibition that invites all passers-by to immerse themselves in the art.
There are shimmering lines from Lake Eyre, a landscape reduced into geometry and colour; painstakingly assembled, luminous images of animals; stark incinerated forests and huge portraits. The thread connecting the images comes from country and identity, and most of the artists are Aboriginal.
Where I Stand is curated in partnership with aMBUSH gallery and the Head On Photo Festival. Ambush's co-founder, Bill Dimas says the intention was to demonstrate the power of collaboration and how creative organisations can support each other at a difficult time for everyone.
"Where I Stand transports you into a beautiful world of ancient wisdom, cultural renaissance and human connection," he says.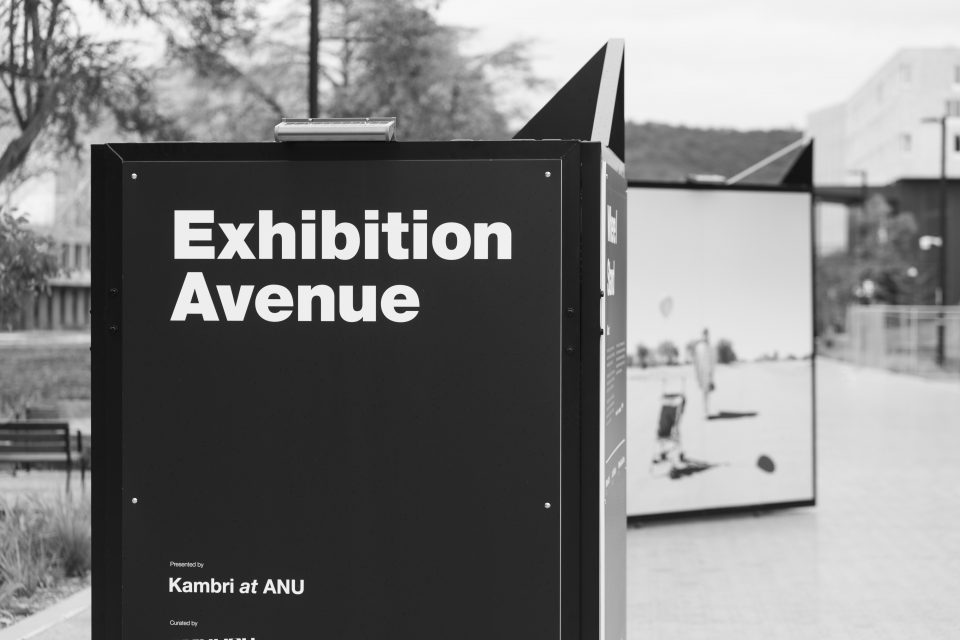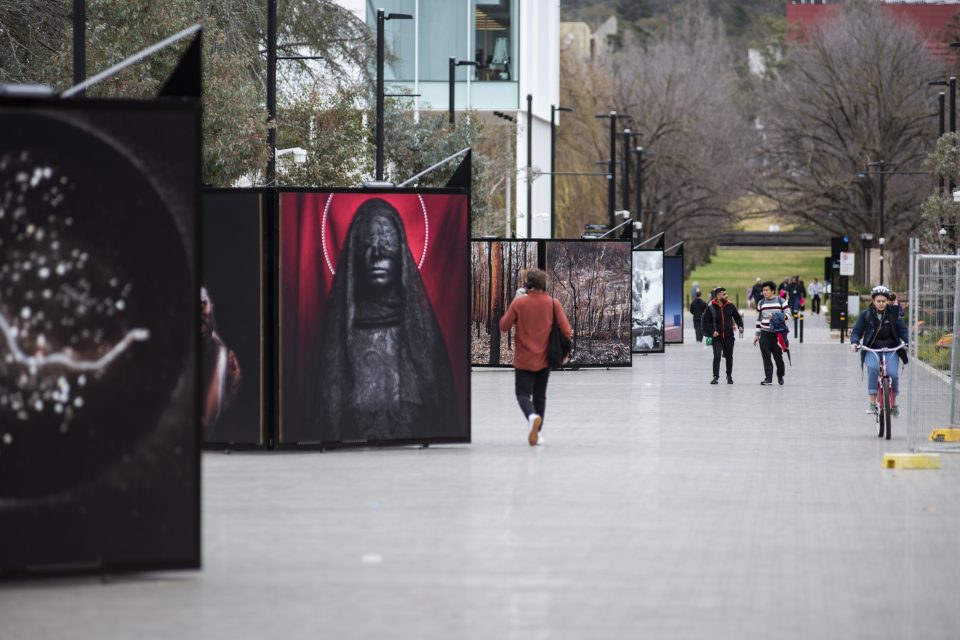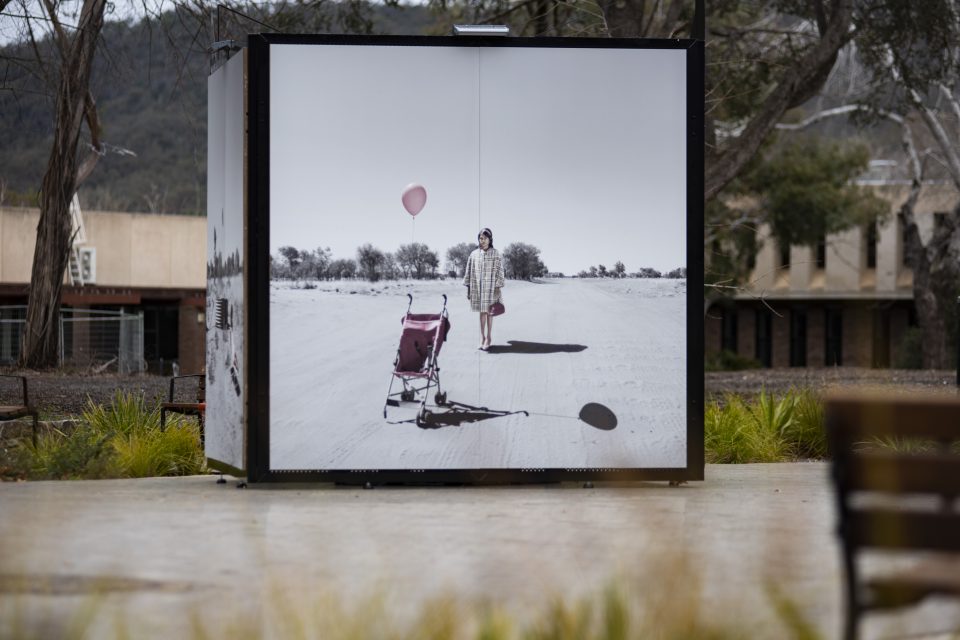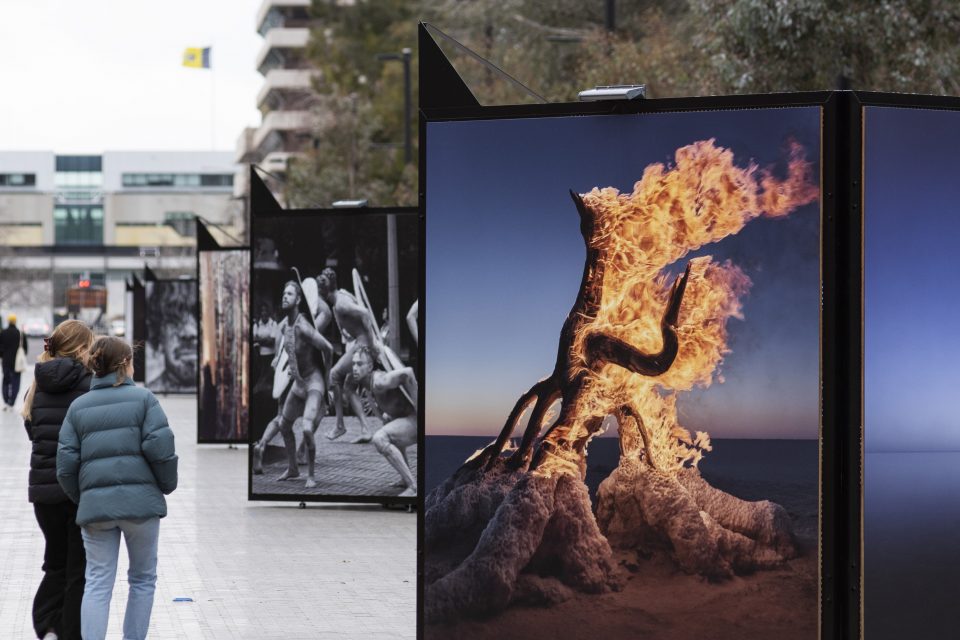 Exhibition Avenue, as the space is being called, is a series of substantial cubes, each buttressed internally with water tanks and constructed from steel. These serve as a canvas for the photographs, which are lit by solar energy for 24-hour viewing.
The solid metal structures mean that the artworks can be changed regularly but are also resistant to any damage. Nicole says there was a rigorous consultation process with the artists to ensure that they were happy with how the works were scaled to appear in this very large format.
The intention is to feature indigenous artists, streets artists and emerging artists. Where I Stand includes Canberra photographer Dr Judith Crispin, along with Michael Cook, Sarah Ducker, Murray Fredericks, Barbara McGrady and Michael Jalaru Torres.
Kambri's precinct manager Nicole Shorten says the current installation has been curated to create a narrative about rebirth and rejuvenation that can be read end to end, or taken singularly. Identity, connection to country and nature weave the images together.
Michael Jalaru Torres is a photographer from Broome. His images are huge striking closeups of heads, of embraces and a seaside baptism while Judith Crispin builds layered, poignant portraits from images of roadkill.
Aunty Barbara McGrady, a Gamilaroi/Gomeroi Murri Yinnah woman photographs Aboriginal dancers and smoking ceremonies in an urban setting, the contrast stark between body paint and the skyscrapers.
Sarah Ducker finds the tiny pulse of new life in the epicormic growth on fire-ravaged trees and Murray Fredericks' startling image of driftwood embedded in salt and on fire on the shores of Lake Eyre are spectacular.
Closest to the city end of the Avenue, Michael Cook's photographs referencing his mother and the Stolen Generation are full of loss, referencing his own adoption in the late 1960s. An Aboriginal woman, dressed in the era's fashionable clothes, pushes a broken, empty stroller across dusty roads.
Nicole says the images change with the light and that the nighttime feelings are quite distinct.
"All the cubes reference transformation and the exhibition as a whole takes you on a journey," she says. "There are recurring themes around complete destruction and regeneration, rebirth and rejuvenation coming through."
The works are now on show on Exhibition Avenue, a new outdoor public art space set along University Avenue at the ANU. For more information, visit Kambri.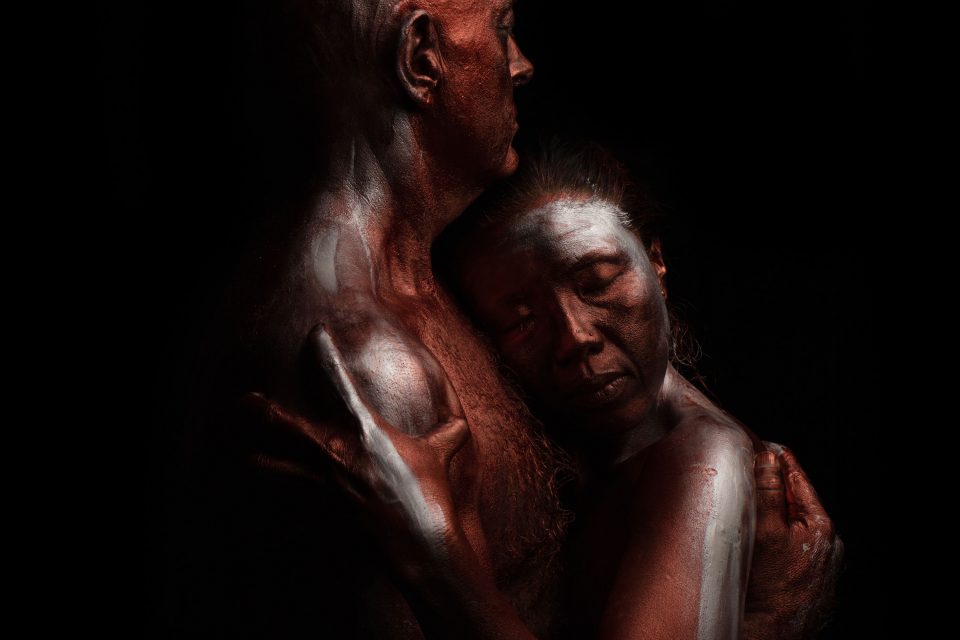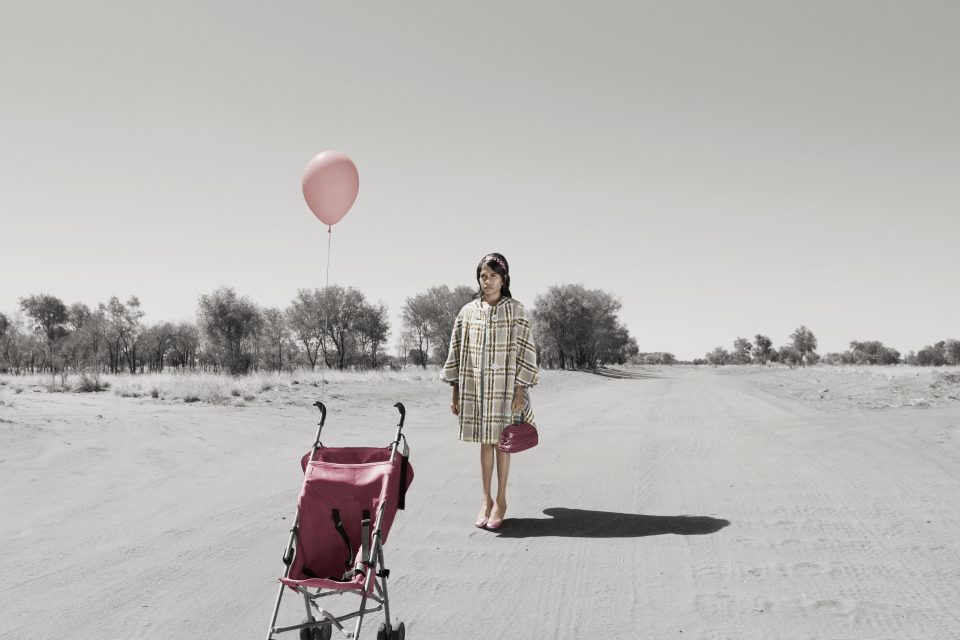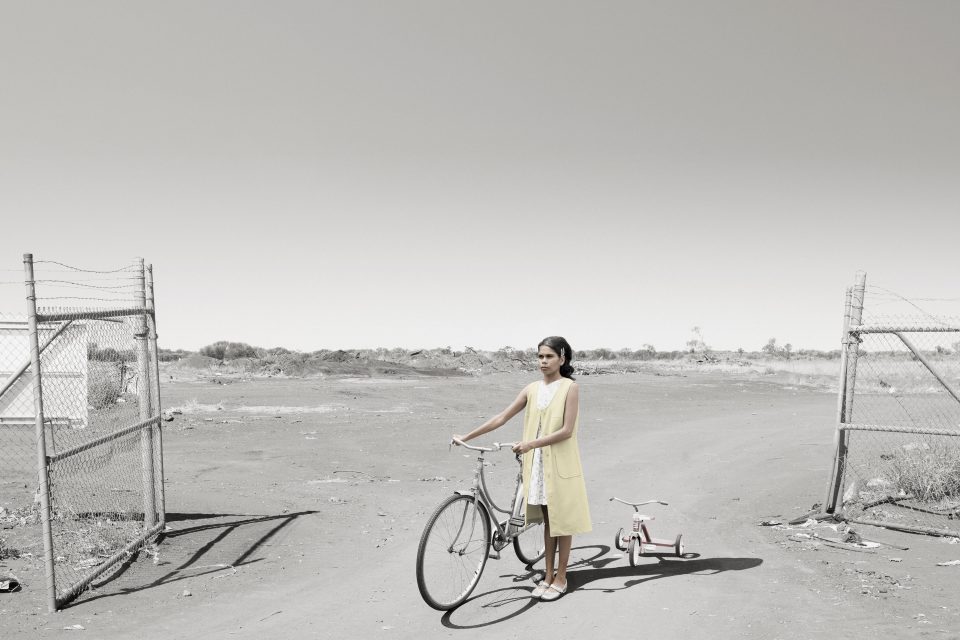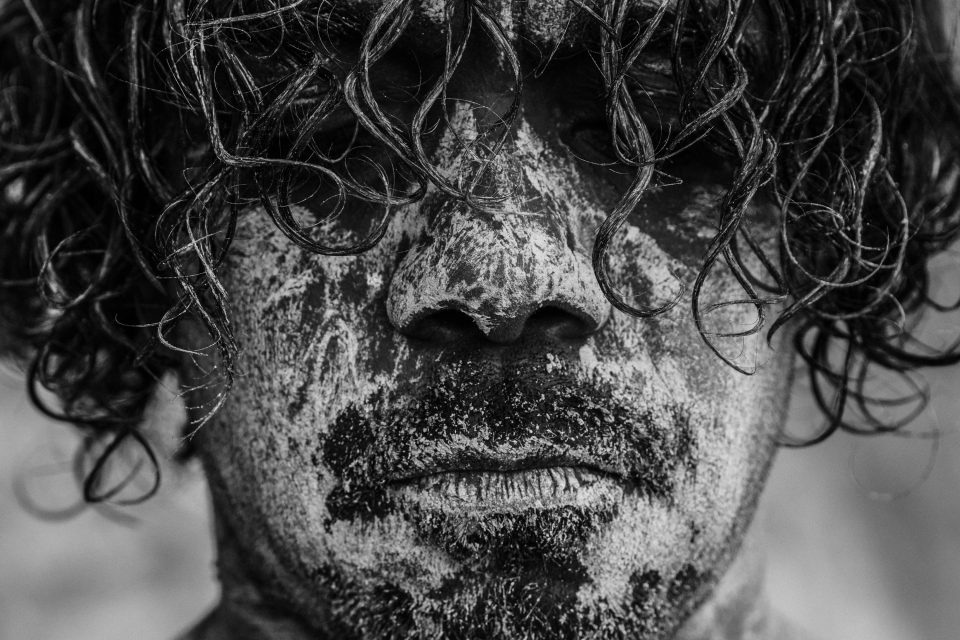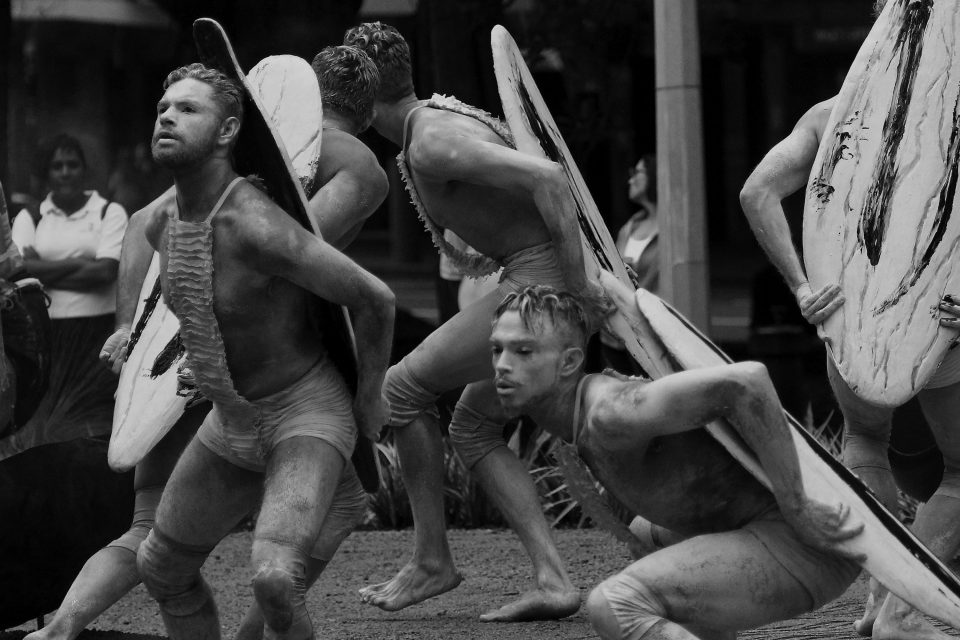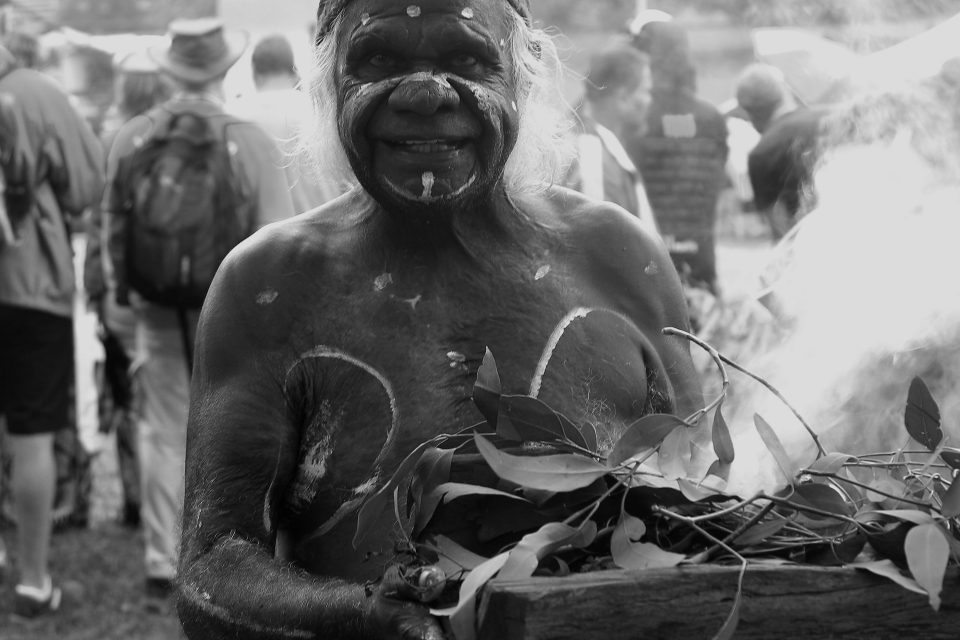 Original Article published by Genevieve Jacobs on The RiotACT.